Vicinity Centres' first residential project is complete with residents moving into Golden Age Group's $450 million three-tower luxury residential address, Sky Garden, atop The Glen in Melbourne's south east. 
Sky Garden is Australia's biggest residential project built over a retail destination, and features more than 500 apartments, which will be home to approximately 1,500 residents, as well as a 4,000m2 rooftop garden, with sweeping views over the Dandenong Ranges and Melbourne's skyline.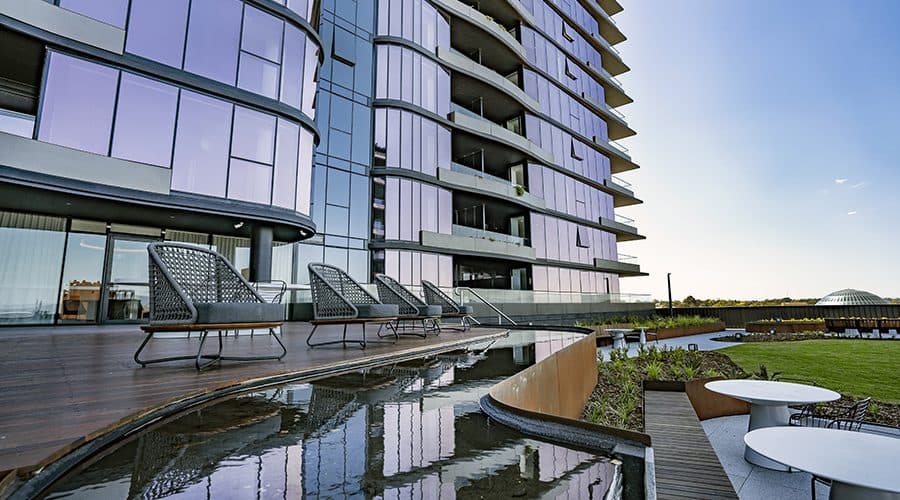 The landmark project has remained Australia's largest air-rights development since Vicinity sold the air rights above The Glen to Golden Age Group for $60 million in 2017. 
Vicinity's Chief Executive Officer and Managing Director Grant Kelley said: "The completion of Vicinity's first residential mixed-use project is a significant milestone in our strategy to take advantage of our centres' great locations around Australia. 
"The Glen is our second mixed-use destination in Melbourne and is part of our market-leading destinations and mixed-use strategy, joining Chadstone which already has three commercial office buildings and Hotel Chadstone which opened late last year."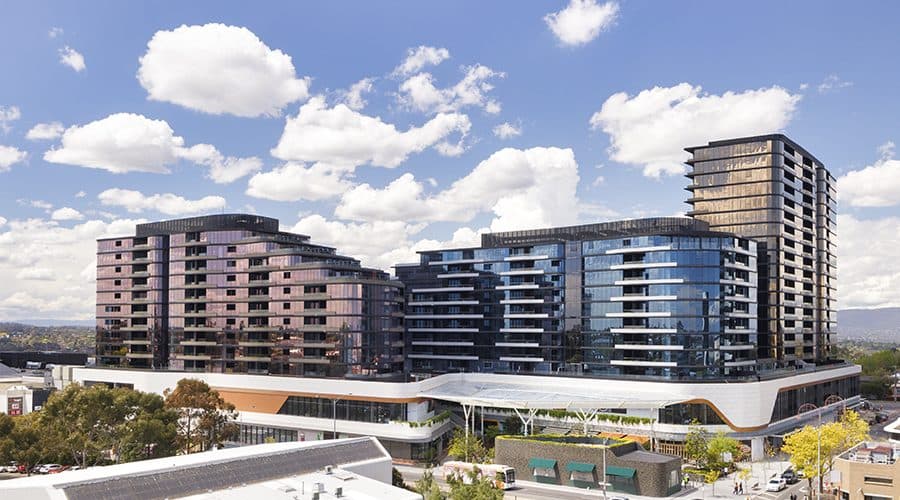 Below Sky Garden is The Glen, which will provide convenience and amenity to residents with dining, shopping and services just levels below including an outdoor dining precinct, a fresh food market hall and international flagship stores. 
Vicinity's Chief Development Officer Carolyn Viney added: "Sky Garden at The Glen offers its community an unparalleled lifestyle with top-performing schools, world-renowned universities and public transport options, along with the convenience of the state-of-the-art shopping and dining destination on their doorstep. 
"Across the country key centres in thriving suburbs have a high potential for mixed-use developments and across 2020 we've progressed planning of another six mixed-used projects at Chadstone, Box Hill, Sunshine, Bayside in Frankston and Bankstown in Sydney."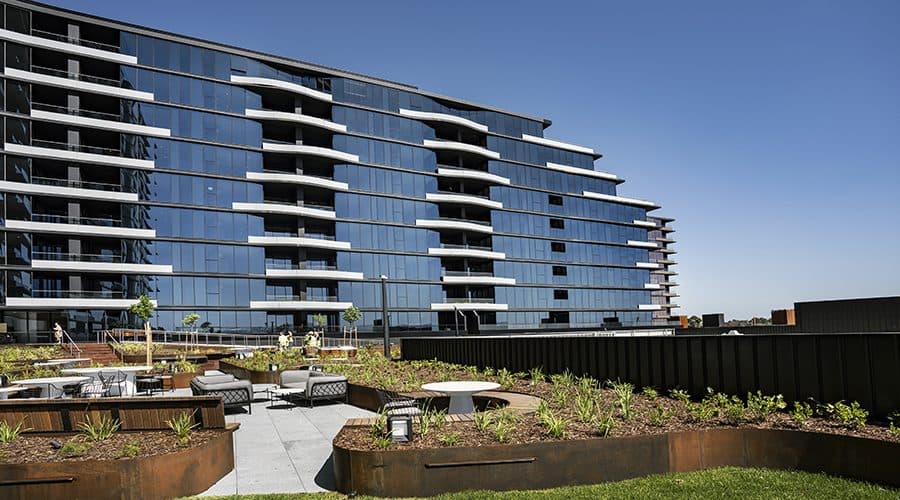 Golden Age Group Founder and Managing Director Jeff Xu said the completion of Sky Garden signifies the reality of a long-held design vision for the company. 
"Sky Garden is a landmark and unprecedented feat of a project we are incredibly proud of and one we hope puts Melbourne on the global stage. It represents the future of design and development as our city continues to grow and marks the completion of our second air rights development to date, with Collins House being our first. 
"Given the challenging year and the subsequent impact this had on the property industry, it is a huge success for all involved to deliver a project of this scale on time without having to sacrifice on the end product." 
Vicinity's other mixed-use developments currently in planning includes new commercial office buildings at Chadstone, Bayside in Frankston and Bankstown Central in Sydney, a new mixed-use precinct at Box Hill including residential, commercial and retail developments and a new serviced apartment hotel at Sunshine Marketplace.