AMP Capital Retail Trust (ACRT) has acquired the remaining 20% interest in Gold Coast's Pacific Fair Shopping Centre, while the AMP Shopping Centre Fund (ASCF) has acquired a 25% stake in Sydney's Macquarie Centre for a combined total of $758.9 million – Australia's largest direct retail real estate transaction.
Both stakes were acquired from the Dexus Wholesale Property Fund at their book value as at 30 June 2021. When the transactions settle early in the new year, ASCF and ACRT will each hold 50% of Macquarie Centre, while ACRT will wholly own Pacific Fair.
AMP Capital Global Head of Real Estate, Kylie O'Connor, said the latest dealings wrapped up a record year of retail transactions.
"We are continuing to deliver for our investors with investments in premium real estate assets. With these latest acquisitions in Pacific Fair and Macquarie Centre, AMP Capital's investors will hold stakes in 14 of the most highly regarded shopping centres in Australia and New Zealand.
"The latest acquisitions cap off a record year of more than $3.6 billion in retail transactions, as well as the introduction of two new parties into ACRT in Cbus Property and UniSuper, which reflects the sector-leading expertise of AMP Capital's highly regarded real estate team and the continuing strength of our platform," O'Connor said.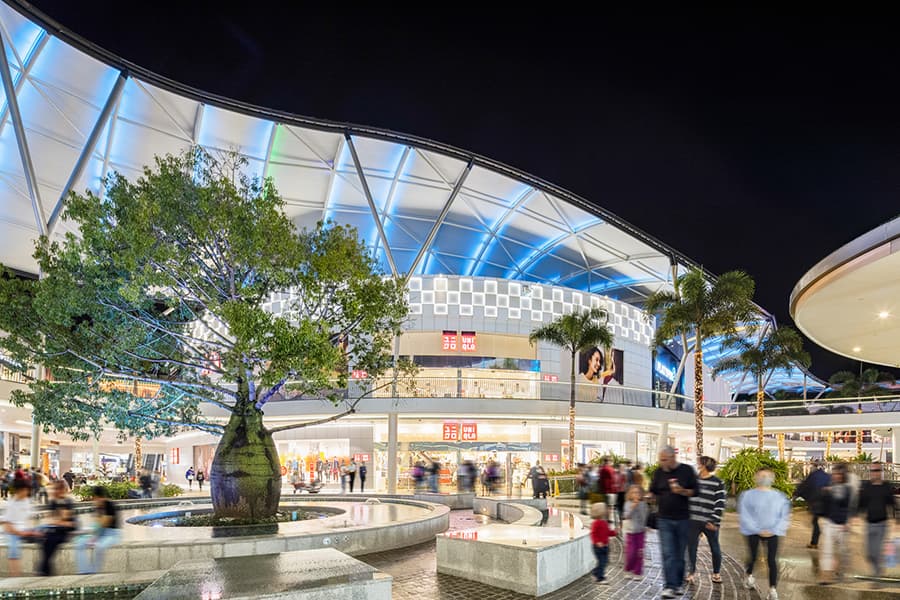 The acquisitions follow the recent sale of ASCF's interest in Warringah Mall, which was sold at a 12% premium and along with other recent divestments, will deliver about $495 million to the Fund.
"The further investment into Pacific Fair with UniSuper and AMP Capital reinforces our conviction in the underlying performance of the centre, the potential for future growth and the alignment with our new partners," Cbus Property's Chief Executive Officer, Adrian Pozzo, said.
"Securing 100% ownership of Pacific Fair alongside our partners will provide UniSuper members with an increased exposure to the benefits of the reopening of economies as travel restrictions ease. Over the longer term, we look forward to investing into growth opportunities that arise from this iconic centre alongside our aligned partners," UniSuper's Head of Property and Infrastructure, Kent Robbins, said.
The circa 150,000m2 Pacific Fair Shopping Centre is the fifth largest shopping centre in Australia by gross lettable area (GLA). According to Shopping Centre News Big Guns rankings, the centre is ranked in the top 10 performers in Australia with more than $890 million in Moving Annual Turnover (MAT).
Of the last 12 super-regionals sold in the past 10 years, none have ranked in the top 10 for total MAT.
The circa 135,000m2 Macquarie Centre is located just 19 km from the Sydney CBD, strategically located adjacent to the Macquarie Metro Station and Macquarie University, in the heart of the Macquarie Park business park. It offers significant medium-term, mixed-use development potential, with a current concept approval for a further 148,000m2 of mixed-use gross floor area, including commercial, living, and alternatives.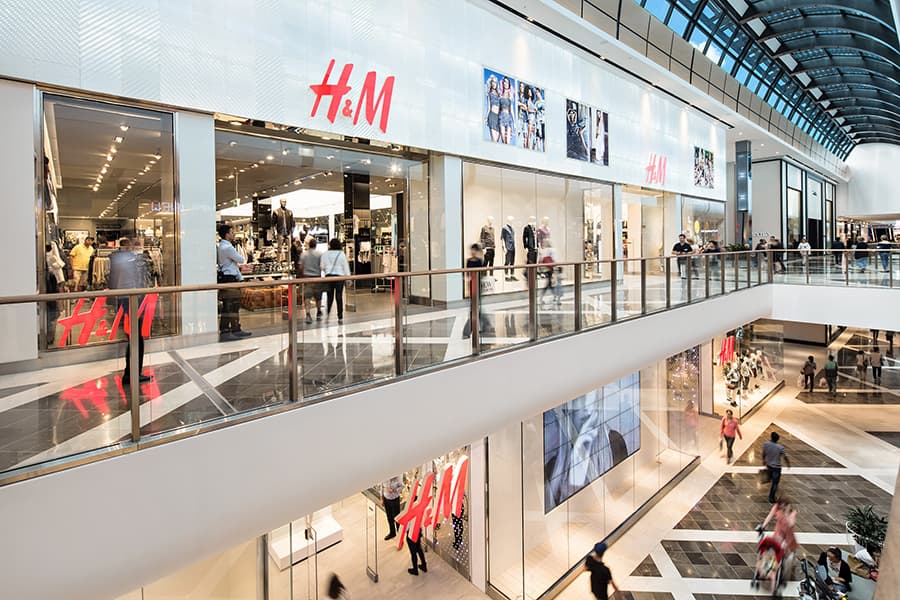 Dexus Wholesale Property Fund mandated CBRE together with JLL, to steer the Expressions of Interest campaign for the 20% interest in Pacific Fair and 25% stake in the Macquarie Centre.
Nick Willis, Senior Director Retail Investments, JLL said: "We have experienced a shift in investor engagement and confidence in all retail sub-sectors, however more recently in the larger regional shopping centres. Investors have identified the resilience in the asset class in Australia versus other global markets, and the relative value these pieces of real estate offer via their mixed-use potential.
"This has driven a lot of maiden capital into the sector and a record year with over $10 billion trading and the momentum carrying on into 2022 with over $7 billion in investor demand." said Willis.
Rooney added, "The campaign generated significant interest from Australian retail owner managers, institutional funds and heavyweight offshore investors – providing the first opportunity since the onset of COVID-19 to buy into Australia's super-regional shopping centre sector. This transaction will instil further confidence in the retail market's underlying fundamentals given the relative value on offer and will help propel further activity in the new year given the enhanced investor demand for core retail assets."
The Pacific Fair stake was sold for $336.4 million, representing a capitalisation rate of 4.75%, with the Macquarie Centre interest sold for $422.5 million at a capitalisation rate of 4.50%.
The sought-after interests were held within the AMP Capital Diversified Property Fund ahead of a recent merger with Dexus Wholesale Property Fund.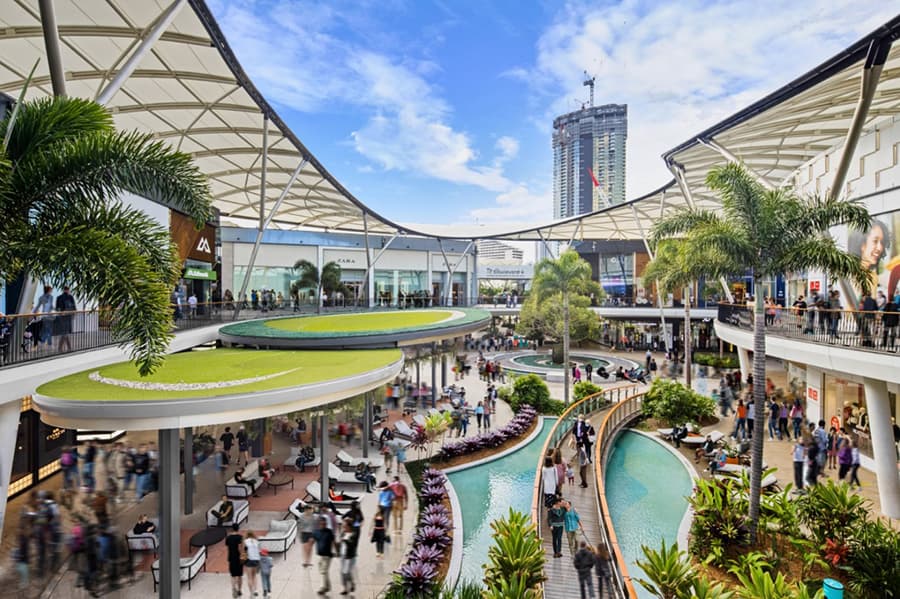 Rooney noted that the public sale campaign had provided an extremely rare opportunity to secure stakes in two of Australia's most dominant and best performing super-regional shopping centres, with the most recent transactions in this market sector involving the late 2019 sales of Westfield Marion in South Australia (50%) for $670 million from APPF to Singapore Press Holdings and Garden City Booragoon in Western Australia (50%) for $575 million from AMP to Scentre Group.
"The positive turnaround in institutional investor sentiment and capital reallocation back to retail is in its early stages but is clearly evident and is centred on assets which are considered the "best of the best – criteria clearly met by Pacific Fair and Macquarie Centre," Rooney said.
AMP Capital Shopping Centre Fund has $3.5 billion in assets as at September 2021, with 14 assets across Australia and New Zealand. The portfolio has a high weighting to regional and super-regional shopping centres.