Adelaide's low COVID-19 infection rate and the re-emergence from lockdowns resulted in the state economy improving quickly from a sharp decrease in output through the first half of 2020.
The accelerated recovery from the initial economic downturn, coupled with a general re-routing of discretionary spending previously allocated to overseas travel, supported retail trade growth which surged to 9.4% in April 2021 – the highest annual rate of growth since December 2008.
According to JLL, the positive uplift in retail trade has resulted in significant growth of employment in South Australia's retail sector. As at November 2021, there were about 96,100 people employed in the sector – a 4.1% increase (3,800 jobs) on pre-COVID-19 levels. Retail trade is the second-largest employment sector in South Australia behind the health sector.
JLL's Retail Leasing Executive, Chantelle Ardalich said, "Occupancy in the Adelaide CBD retail sub-sector was significantly impacted at the onset of COVID-19 with clothing, footwear and food operators being the dominant categories."
"However, since then, there has been a wave of national and global retailers opening stores or expanding footprints along Adelaide CBD's main retail thoroughfare. The vacancy spike in early 2020 provided an opportunity for retailers to secure well-positioned mall-fronting space along Rundle Mall," she said.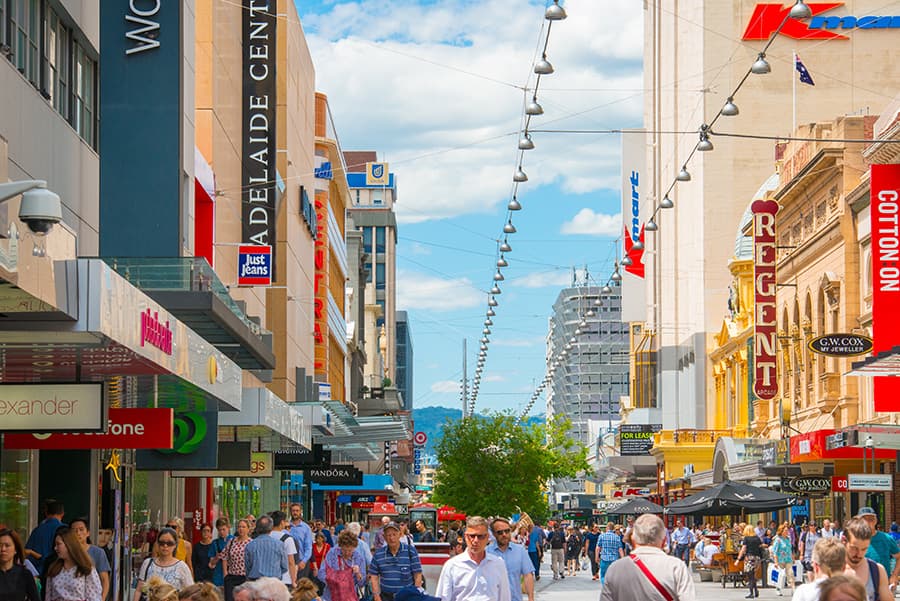 "This recovery in occupier demand along Rundle Mall has been supported by a sharp rebound in South Australian consumer spending in the discretionary retail categories of fashion and dining out. Annualised retail trade growth in the clothing, footwear and personal accessory category has remained above 20% annual growth for 10 consecutive months (22.6% in January 2022). Spending in the cafes, restaurants and takeaway food services category has recovered rapidly, reaching annual growth of 12.5% in January 2022," Ardalich said.
JLL's Director of Research – (South Australia) Rick Warner said, "This ongoing positive retailer demand for mall-facing tenancies along Rundle Mall has resulted in a decrease in vacancy along the strip. As at 2H21, vacancy decreased to 7.6% – the lowest level recorded since 2019."
New retailers to open stores throughout the past six months include Supre and Industrie, along with expansionary moves from Rebel Sport and Foot Locker.
Additionally, two global retailers have announced new store openings. In December 2021, Japanese fast-fashion retailer Uniqlo announced that it will open its first South Australian store, taking up multiple tenancies in the Myer Centre. More recently in January 2022, a development application was submitted to create a multi-level store for British sports-fashion retailer JD Sports at 112-118 Rundle Mall – its third South Australian store.