Golden Age Group has revealed the first look into its state-of-the-art retail precinct in Box Hill, a thriving hub that seamlessly blends retail, hospitality, services and offices with the tallest residential tower outside of Melbourne's CBD, Sky One.
Uniquely positioned in the epicentre of the Box Hill Activity Centre, the retail precinct – to be known as Sky One Plaza – has been designed by award-winning firm Fender Katsalidis and boasts 75m of direct frontages to the busy retail thoroughfares of Station Street and Carrington Street – delivering strategic retail, hospitality, services and offices among Box Hill's best offerings.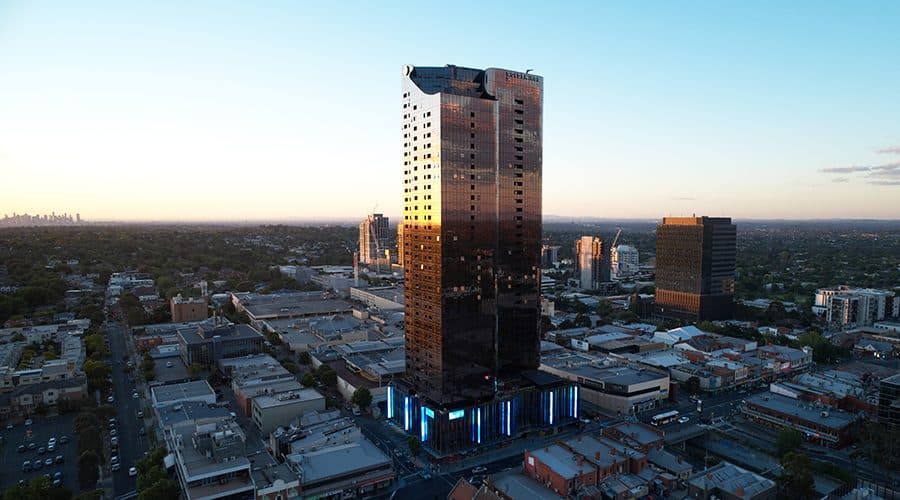 A welcome addition as retail continues to reopen following the extended lockdown in Melbourne, Sky One Plaza boasts three levels of premium retail and hospitality offerings, including China's largest hot pot chain, Haidilao, which is located on level two of the precinct.
Drawing inspiration from Box Hill's reputation for vibrant food outlets and rich Asian food traditions, Fender Katsalidis has introduced a new contemporary setting to the suburb. According to Craig Baudin, Director at Fender Katsalidis, the design signifies a new direction and ambience for dining in Box Hill.
"Our concept is a lively three-level curvilinear centre with an active ground plane and an array of food and beverage offerings," said Baudin. "We wanted each level to have its own character, with a vibrant fine-grained food street on the ground floor and larger retail spaces on the upper levels.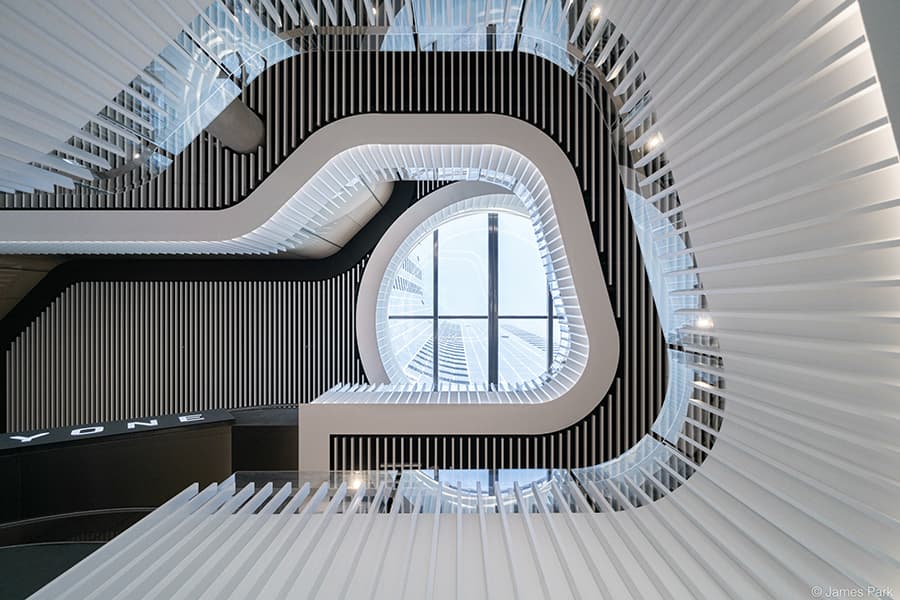 "The plaza is organised around a central sky-lit atrium that brings a sense of brightness, accentuated by the light palette. This clean and bright palette is coupled with warmer timber textures and textural atrium edges to create a unifying experience to the retail centre, while at the same time allowing each retailer to express its individuality," said Baudin.
Golden Age Group Sales and Marketing Director, Dandan Zhao, said the precinct introduces a new level of luxury to retail in Box Hill. "Introducing a new calibre of retail design to the suburb of Box Hill, Sky One Plaza is bound to become a highly sought after retail destination for both locals and tourists alike," he said.
"Bringing something new and exciting to the thriving suburb of Box Hill, the contemporary design of Sky One Plaza encourages both Sky One residents and visitors to experience a melting pot of cuisine, while having a selection of essential services right on their doorstep."
Setting the benchmark for all other developments in Box Hill, Sky One residential holds the record for selling speed in the suburb, with Stage One entirely sold-out on the launch day, and stage two 95% sold within six months following public launch.
The retail precinct will officially launch in December 2020 and is expected to further bolster the local economy and cater to the fast-growing Box Hill population, which from 2017 to 2021, is forecast to increase by 5,867 people.