Retailers flock to be part of a unique new retail destination as transformation of the iconic Pentridge redevelopment nears completion. The project is focusing on hyperlocal leasing to create a one-of-a-kind retail hub in Melbourne's north and support some of the city's most esteemed small businesses.
The Pentridge mixed-use redevelopment is a unique project located in one of Melbourne's most rapidly gentrifying inner northern suburbs, Coburg.
Stage 1 of the redevelopment, which is schedule to open Q4 2020, features a heritage-fronted and architecturally-designed public piazza, a 2,000m2 Ritchies Fine Food and Wine Merchants, a 15-screen Palace Cinema, 20-25 specialty stores and 500 secure underground car parks. Future stages will also include a 4-star Adina Hotel, office towers and more than 1,000 residential units.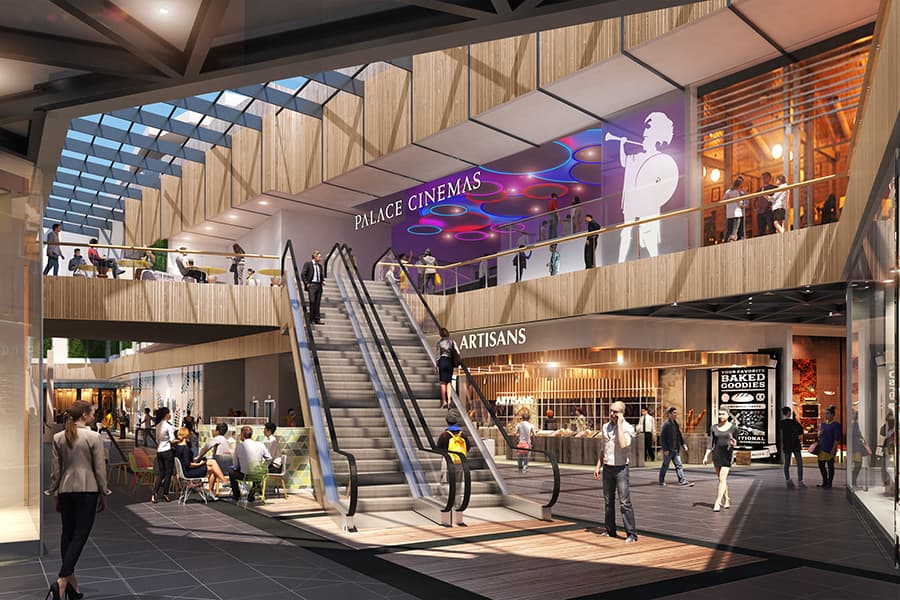 The Pentridge retail leasing strategy, led by Colliers International's Mark Reid on behalf of developer Shayher Group, does not cater for a mainstream national brand, with the group opting to support smaller retailers in creating a unique proposition in line with the setting it's built within. This has appealed to local retailers looking to introduce additional shop fronts to their existing businesses, including Northside favourites Lucky Little Dumplings, Pelicana, Jacky Jones, Bountiful Courtyard and Zen Home (florist), Classic Barber, Cielo Gelateria and Mela Pattiserie.
Colliers International's strategy to support local businesses will deliver quality independent retailers to the iconic Coburg location, transforming it into a thriving hub with unmatched flair.
Mark Reid, Manager, Retail Leasing at Colliers International said, "Pentridge will become the focal point for the Coburg community, where locals and visitors gravitate daily for their lifestyle needs. The main trade area population is forecast to reach 186,400 people by the year 2026, with annual expenditure within this area expected to be $3.4billion.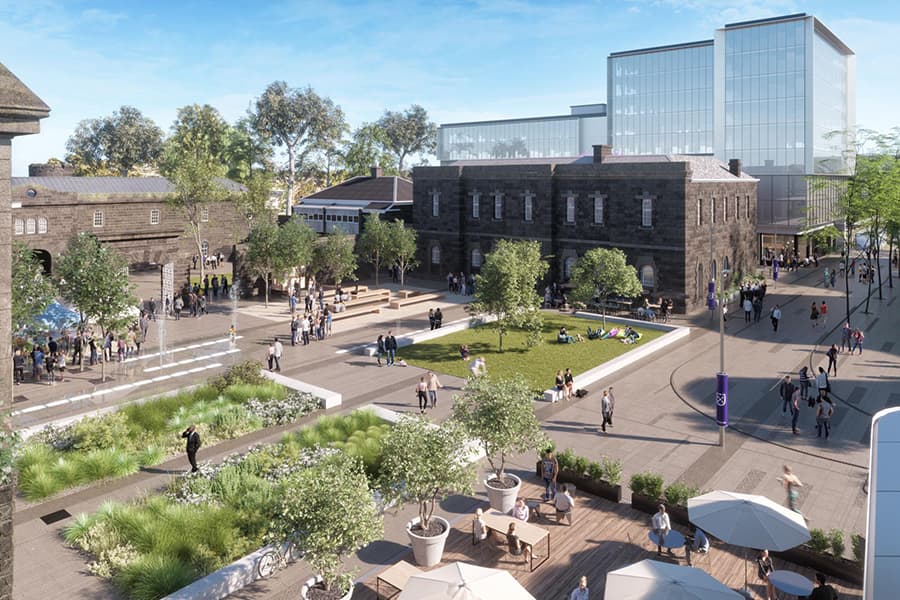 "The Pentridge retail precinct was designed to thrive as a true destination, with intimate and open retail spaces on the ground floor enabling a vibrant restaurant, café and bar culture. The vision for the retail precinct, which has flowed through to our leasing strategy, was to partner only with iconic local brands.
"Pentridge is a unique proposition, we purposefully chose to move away from the replication of retail you see in most retail locations around Melbourne. Emulating the boutique nature of the two anchors has allowed us to attract some of the best operators and brands in the market.
"With more than 80% of the retail space already pre-committed, we anticipate that Pentridge will become Melbourne's most compelling retail precinct for local, national and international discovery," Reid said.
Pentridge offers something entirely new to Coburg in the form of a cohesive tenancy mix comprising of complementary food, dining and lifestyle operators.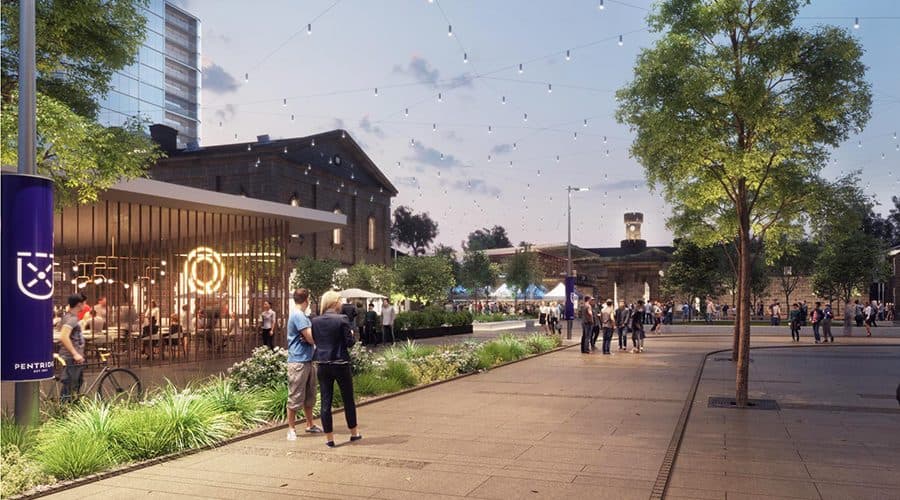 "With Palace Cinemas, Adina Hotel, and Ritchies Fine Food and Wine Merchants committed to its unique vision, retailers have an unprecedented opportunity to fill the last remaining tenancies of this iconic heritage site," Reid said.
Colliers will also be releasing stage 2 of tenancies to the market this quarter as part of the staggered strategy.
"Many retailers have already capitalised on the opportunity to secure a space within the iconic destination that will attract local Melburnians as well as visitors from interstate.
"The bluestone walls and guard towers of Pentridge are a quintessential part of Melbourne's story and are now being re-envisioned as a unique local meeting place of culture, commerce and creativity.
"Pentridge is set to become an economically sustainable community seeking a better way to live, eat and shop together, with a blend of intimate and open spaces, laneways and landscaping," Reid said.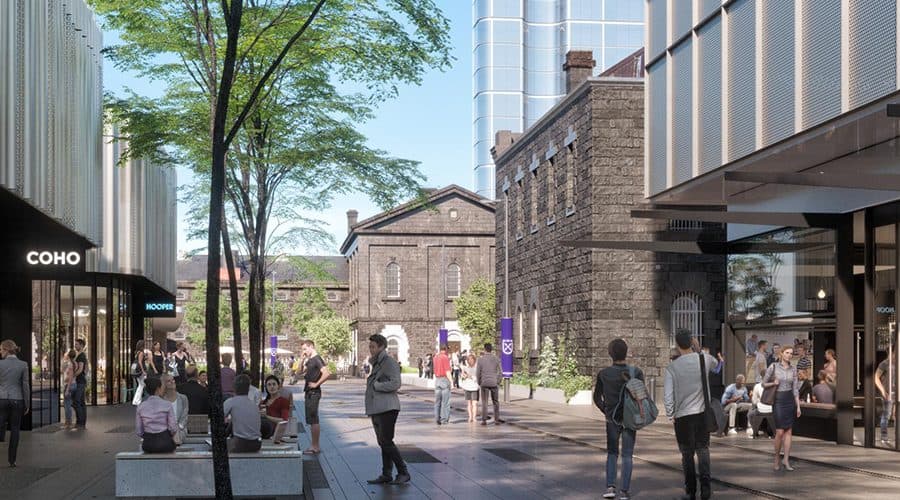 Mela Patisserie owner Mathew Chila is no stranger to creating some of the finest hand-made desserts and bakery items in Melbourne. He recently left his position as Sous Chef at Surrey Hills' renowned Zimt Patisserie to open his own patisserie at Pentridge.
"Coburg is renowned for this historical gem and watching the revitalisation's progress is very exciting," Chila said.
"Speaking as a local resident, the high calibre retail and dining precinct coupled with the attraction of Pentridge's historical elements will promote our suburb as an essential Melbourne destination.
"This is something that Coburg and the inner north is screaming out for. It is going to attract a lot of organic foot traffic and fits perfectly into the culture of independent grocers and retailers that is so important to the region."
Ritchies Stores National Marketing General Manager Jarrod Swaine said the company was excited to open their first store in metropolitan Melbourne, and 49th in Victoria, at the Pentridge redevelopment.
"We have a few stores around the periphery of Melbourne but nothing this close to this city," Swaine said.
"We are really looking forward to the experience. It's an exciting time in retail, with so much diversity of product and the willingness of shoppers to try different things, allowing us to introduce so many new products and concepts that we would never have considered even 10 years ago."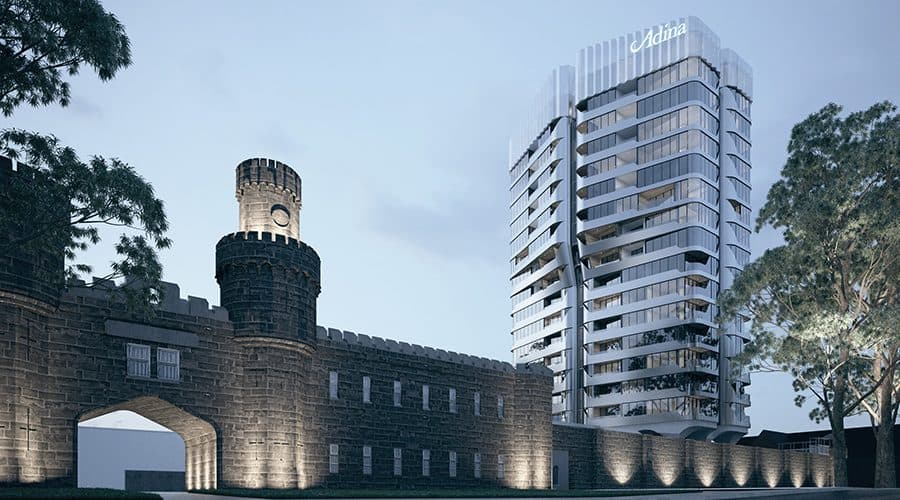 Her Majesty's Prison Pentridge in Coburg is an Australian landmark originally established as a penal stockade in 1851. The 6.7ha heritage site is set to include up to 1,500 residences across 12 residential buildings. Four multi-use buildings are expected to accommodate up to 1,500 daily workers in the future.
The location is benefitted by close proximity to Melbourne's Tullamarine Airport and public transport connections direct into Melbourne's CBD.
The Pentridge site was purchased in 2013, with the 2020 opening the culmination of a seven-year restoration and development journey for the Shayher Group. Shayher Group is in the midst of activating and implementing the site's masterplan, which was settled following an extensive consultation led by the State Government.