Clarence Property has announced the completion of Epiq Marketplace with a brand new Woolworths Supermarket and BWS store. Located on the corner of Hutley Drive and Snapper Drive, Lennox Head, locals and visitors alike can enjoy convenient, COVID safe shopping at the new local centre. Epiq Marketplace will create more than 300 jobs, stimulating the local economy and boosting the liveability of the surrounding Epiq community.
Additional retailers and services include Chempro Chemists, Epiq Medical Centre, Surfit Fitness, The Source Bulk Foods, Phat Belly Asian Kitchen and Bytes @ Epiq Dentistry. More will open in the coming months as covid restrictions continue to ease. 
Woolworths Lennox Head Store Manager, Gus Plater said, "We're pleased to be able to offer Lennox Head residents a brand new shopping experience. Locals can be rest assured that the safety and health of our teams and customers is our top priority and we have hygiene and social distancing measures, including hand sanitisation stations at the entrance and plexiglass screens at checkouts in place."
"The store marks an evolution in our journey to create a neighbourhood food store, with the needs of the local customers at the forefront of its design. This store will provide local customers with a great fresh offer and the convenience they are looking for in their busy lives", he said.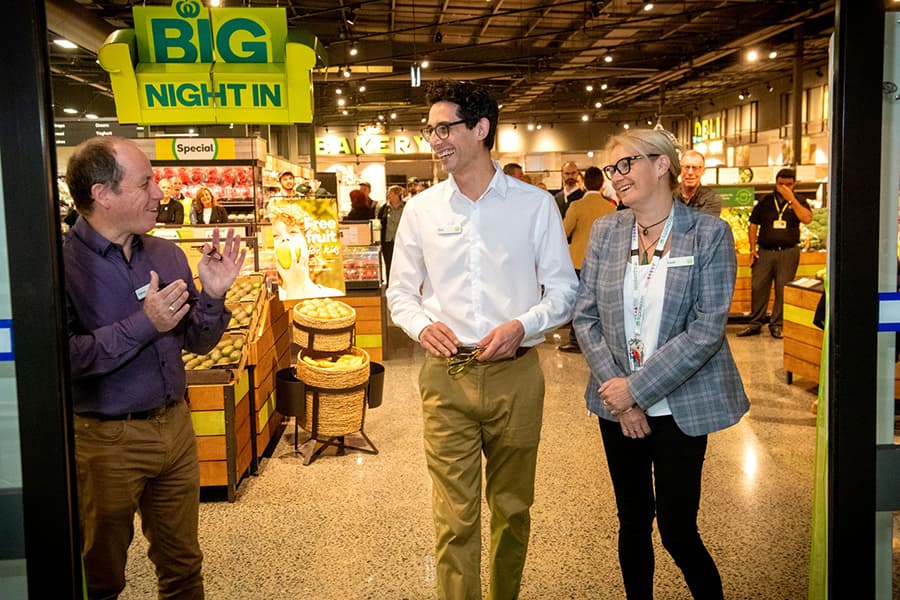 The new Woolworths store puts fresh food and convenience at its heart, with artisan breads, Italian styled delicatessen delicacies and an array of fresh seafood just some of the highlights. 
"You'll find our number one focus is freshness, so you'll find a market full of delicious Aussie fruit and veg, as well as food made fresh in store every day by our resident experts." Plater said. 
For those who choose to shop online and pick up their orders at Epiq Marketplace, there is a designated drive thru service with four parking bays for store-to-boot convenience if you are using the Woolworths Pick Up app.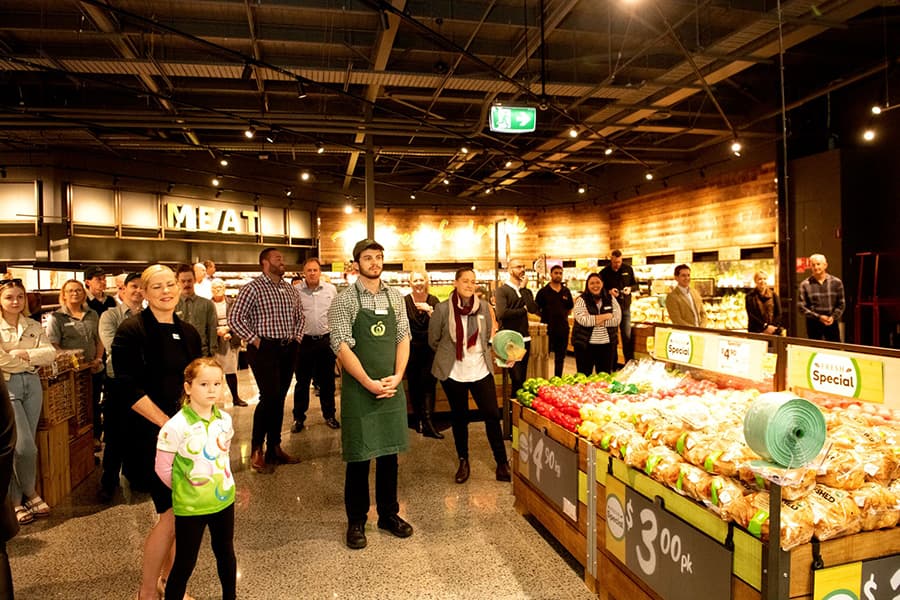 Clarence Property managing director Peter Fahey says there has been strong excitement for the opening of Woolworths, BWS and other retailers at Epiq Marketplace from local residents, despite the recent challenges. 
"Everyone wanted the Centre to open as quickly as possible. Epiq Marketplace will create over 300 jobs, stimulating the local economy and boosting the liveability of the surrounding Epiq community during what has been very difficult times", Fahey said. 
"With the recent completion of the Hutley Drive connection and new roundabout, local residents now have a safer and more efficient access to and from Epiq Marketplace with greater convenience for the Epiq neighbourhood," he continued. 
Fahey said the shopping centre was the perfect addition to the already thriving Epiq community, offering residents the convenience of services and shopping 7 days per week. In addition to Woolworths, BWS will open at 9am, offering their wide range of beer, wine and spirits from Australia and around the globe. 
"It's fantastic to see new families forming the community around Epiq and we are proud to be involved with helping with the infrastructure to make that a reality," he said.