The Alannah & Madeline Foundation has been a charity close to QICGRE's Eastland's heart since a partnership was formed in 2017. The Foundation does incredible work to help keep children safe from violence and bullying. During the past three years, Eastland has facilitated the donation of more than $100,000 to help the charity's prevention and care programs.
Eastland centre management teams regularly take part in packing the Foundation's Buddy Bags – brightly-coloured backpacks full of essential items including toiletries and underwear, as well as some home comforts like a book and the all-important teddy bear – which are given to vulnerable children who've been placed in emergency foster care.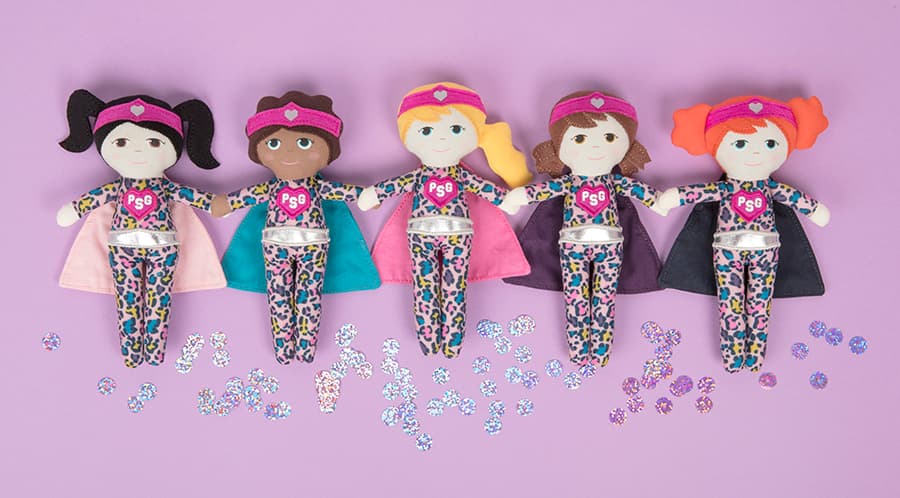 The global pandemic has disrupted the fundraising efforts of charities, and the Alannah & Madeline Foundation is no different. To ensure the Foundation can continue to support vulnerable children in need, Eastland connected with a local start-up business, Pocket Squad Girls, resulting in a donation of more than 800 imperfect dolls to be used for the Buddy Bag and Children Ahead programs.
Kristy Elsworth, Pocket Squad Girls owner, says, "The Alannah and Madeline Foundation is the perfect charity alignment for Pocket Squad Girls, given our mutual goal to prevent and eradicate all forms of bullying in children.
Elsworth continued: "We understand it has been a difficult year for charities to fundraise, which is why when an opportunity to connect through our mutual partner Eastland became available, we were so thrilled to hear we could help! The imperfections in our 'imperfect' dolls are small quirks in their appearance like a slightly off-centre belt, or a crooked ponytail, but it doesn't impact their purpose or lovability one bit."

Pocket Squad Girls was founded by Elsworth in February 2020, a mum of four children who birthed the concept after her six-year-old daughter was being bullied at school. Kristy wanted her daughter to have something relatable and play-based that could help teach her and other girls how to be inclusive.
"They are still brand new heroic dolls on a mission to teach girls about their awesome everyday girl powers that exist within, and we know these children would be so happy to receive a friend like this in difficult times," said Elsworth. "This donation is the first of many with Pocket Squad Girls aiming to donate quarterly to the Alannah and Madeline Foundation, especially as the business grows."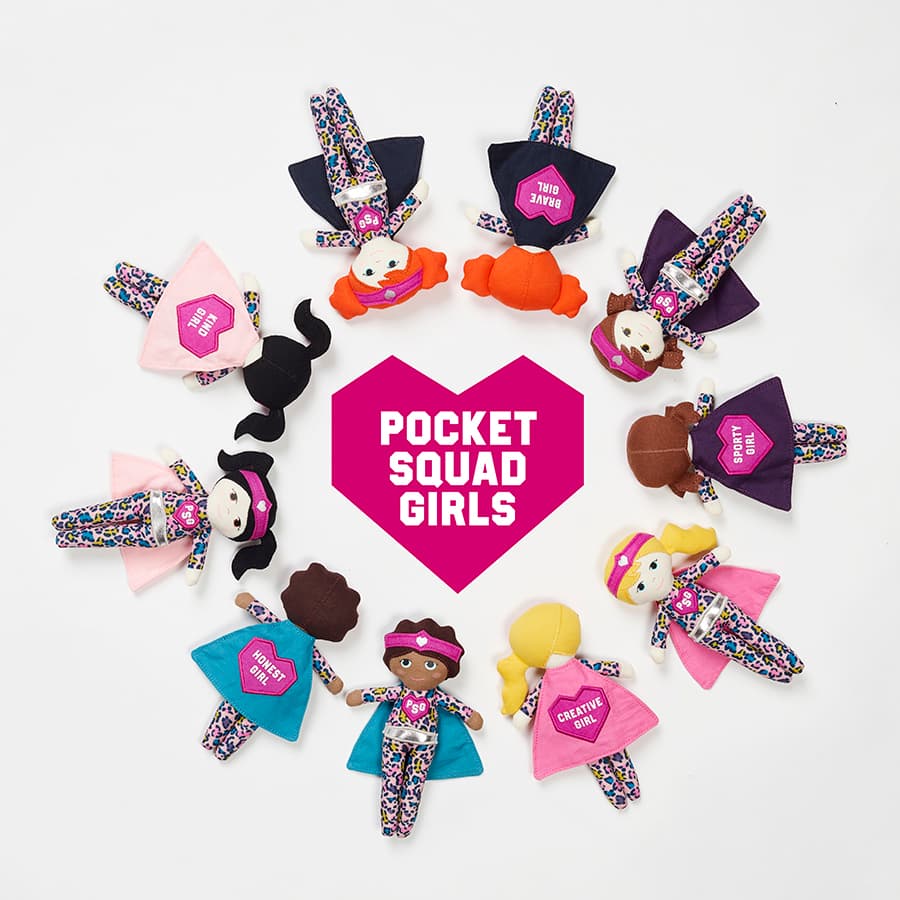 The Foundation's CEO, Lesley Podesta, thanked Pocket Squad Girls and Eastland for this unique and exciting donation, especially through these difficult times. "We're very grateful for this support of our work," said Podesta.
The Alannah & Madeline Foundation was formed in 1997 by Walter Mikac AM after his daughters, Alannah and Madeline, and their mother, Nanette, were killed during the Port Arthur tragedy in 1996. The Alannah & Madeline Foundation believes that all children should have a safe childhood, free from any form of violence, and supports children affected by violence and bullying.