Dexus Wholesale Property Fund (DWPF) has put Beenleigh Marketplace in Brisbane on the market. The centre is a dominant and strong performing convenience focused sub-regional shopping centre, with significant value-add opportunities, and is ranked 52nd in MAT on the Shopping Centre News Mini Guns 2018 report.
Occupying a highly strategic 60,680m2 site, 32 kilometres from the Brisbane CBD, Beenleigh Marketplace is easily accessible to the surrounding resident population via the adjoining railway station and convenient access to the Pacific Highway / M1 Motorway. The significant landholding includes 4,390m2 of adjoining land, which has been earmarked for further development, providing significant value-add potential together with the continued remix and leasing opportunities.
The centre is a bustling 19,476m2 community hub, securely anchored by Woolworths and Big W, together with an exceptional fresh food, service and necessity-based, convenience offer. With approximately 75% of total centre Gross Lettable Area (GLA) secured to national and chain retailers, Beenleigh Marketplace outperforms the industry averages with total centre moving annual turnover (MAT) of $113.7 million and specialty productivity of $9,548/m2.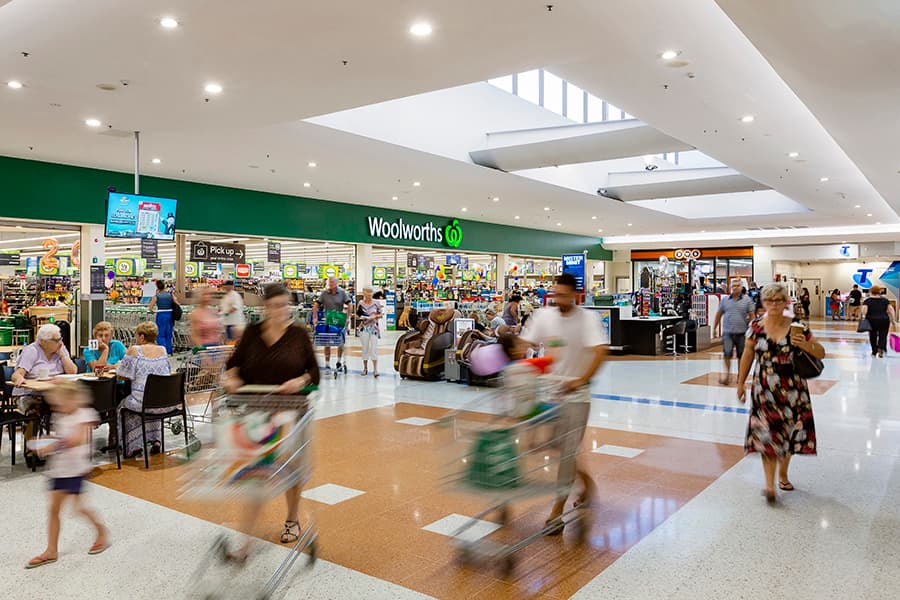 JLL's Head of Retail Investments, Simon Rooney, has been exclusively appointed on behalf of the Dexus Wholesale Property Fund (DWPF) to sell the 100% interest.
JLL's Head of Retail Investments – Australasia, Simon Rooney said, "Investors are pursuing a low risk retail strategy at present. As a result, high-quality convenience-based sub-regional centres remain favourable investments and have been actively acquired."
"This cohort of the market remains liquid, demonstrated by the string of recent similar transactions such as Rockdale Plaza in Sydney bought by Charter Hall in April ($142 million), Neeta City in Sydney bought by Elanor Investors in March ($85.3 million), Campbellfield Plaza in Melbourne bought by Charter Hall in December 2018 ($74 million) and Keilor Central in Melbourne bought by Fort Street in December 2018 ($113 million).", he said
"Transaction activity was highest in the $50 million-$150 million bracket in 2018, having increased 74%, on top of 47% growth already recorded in 2017." he continued
"Investors are targeting small and mid-sized sub-regional centres with a major focus on retail services as well as food and beverage. F&B has consistently been the fastest growing retail category over the last five, 10 and 20 years, which underpins solid leasing demand.
Buyers see relative value in retail assets given the widening spread to other asset classes and attractive income returns available for quality sub-regional centres. Investors are opportunistically making tactical retail acquisitions to take advantage of the pricing disparity between sectors and individual assets," said Rooney.
Beenleigh Marketplace is expected to continue to benefit from the substantial population growth occurring in and around the Centre, with the current resident population of 83,570 people expected to grow by 2.1% per annum to 2031, significantly above the Australian average of 1.4% p.a.
Latest shopping centre transactions:
Property Name
Date
Sale Price
Buyer
Rockdale Plaza, NSW
Apr-19
142,000,000
Charter Hall
Neeta City, NSW
Mar-19
85,300,000
Elanor Investors Group
Pialba Place Shopping Centre, QLD
Feb-19
36,500,000
M/Group
Figtree Grove, NSW
Dec-18
206,000,000
SPH REIT Management / Moelis Australia
Keilor Central, VIC
Dec-18
113,000,000
Fort Street Real Estate Capital Fund IV
Campbellfield Plaza, VIC
Dec-18
74,000,000
Charter Hall Retail REIT (CQR)
Waverley Gardens Shopping Centre, VIC
Nov-18
178,000,000
Elanor Investors Group / Heitman
Stockland Bathurst Shopping Centre, NSW
Nov-18
90,000,000
Moelis Australia
Burwood One Shopping Centre, VIC
Oct-18
181,500,000
Private Investor
Warnbro Centre, WA
Oct-18
92,900,000
SCA Property Group
West End Plaza, NSW
Oct-18
66,000,000
SCA Property Group
Lavington Square, NSW
Oct-18
52,000,000
SCA Property Group
Belmont Village, VIC
Sep-18
58,000,000
Private Investor
Sturt Mall, NSW
Aug-18
73,000,000
SCA Property Group
Ashfield Mall (50%), NSW
Jul-18
102,100,000
ISPT
Gateway Plaza Leopold, VIC
Jun-18
117,000,000
Charter Hall Prime Retail Fund /

Charter Hall Retail REIT (CQR)

Lidcombe Centre, NSW
Jun-18
145,000,000
Private Investor
Grand Plaza Shopping Centre (50%), QLD
Apr-18
215,000,000
Invesco Real Estate
Brandon Park Shopping Centre, VIC
Apr-18
135,000,000
Newmark Capital
Churchill North Shopping Centre (50%), SA
Apr-18
42,500,000
Churchill Centre North Investment Trust 1
Expressions of Interest to purchase Beenleigh Marketplace close at 12pm (AEST) on Thursday 6 June 2019.