Karingal Hub is expanding with additions of a new town square and more free parking as ISPT unveils its vision for the revitalised Karingal Hub Shopping Centre in Frankston. The Centre's makeover is set to welcome exciting new retailers and mini majors, as construction gets underway on the $160 million expansion to transform it into a leading shopping destination on the Mornington Peninsula.
The dramatic new look will see it enhance its offering for the local community, with the addition of new leisure, entertainment and shopping experiences, additional free parking and improved centre connectivity.
At the heart of this vision is a new town square that will link a refreshed and expanded retail mix in the existing mall to the already popular Village Cinema. This vibrant new area will feature a fun playground and programmable community spaces that will nurture and promote a sense of connection and vitality.
It will also be a great place to meet, with ISPT to deliver a range of new cafés and restaurants in this central area, providing al fresco dining experiences that spill out onto the town square, giving locals a friendly day-to-night place to socialise.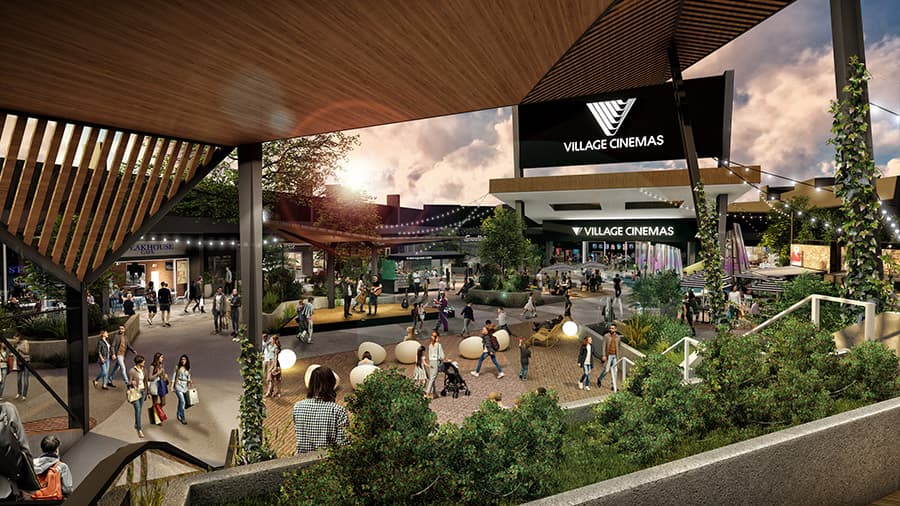 ISPT General Manager Development Services, Chris McCluskey, said the town square would be the beating heart of a renewed shopping hub that drives community connection and new experiences.
"Karingal Hub's new town square will become its heart where parents can relax over a coffee while their children play; where families can enjoy dinner and a movie; or where anyone in our community can enjoy a night out," said McCluskey.
"This expansion will complement a revitalised retail mix that caters for broader shopping needs and makes Karingal Hub a shopping destination locally", he said.
As part of the redevelopment, Karingal Hub's existing centre will be refurbished and expanded, with spaces realigned to improve access, shopping zoned for convenience and a new market inspired fresh food precinct added.
ALDI and Coles supermarkets will open alongside a refurbished Woolworths, joining the existing Big W and Village Cinemas, with more retailers to be announced over the coming months. ISPT said it would be adding an extra 550 car parks, taking the number of car spaces at the centre to 2,650.
These carparks will remain free, with 40% of them undercover, spread across a multi-level carpark between the cinemas and existing centre or via shade sails.
"ISPT's redevelopment will transform Karingal Hub and provide the local community with a new long-term sustainable asset. The revitalised centre will be underpinned by sound economic and retail management, and its long-term position in market will be bolstered by the implementation of strong sustainable, environmental and community standards." said McCluskey
The redevelopment project is anticipated to create approximately 220 construction jobs and be completed in stages over 18 months, allowing the centre to continue to trade. Once completed it will result in the creation of 300 full-time and part-time retail positions.
Construction has commenced, with builder Probuild on site from January.
Early works have required the closure and hoarding of some retailers within the centre, including parts of the existing food court. Shoppers and retailers will be updated throughout the duration of the project.