Construction on Tipalea Partners' brand new $35 million Glebe Hill Village retail centre has officially kicked off with a soil turning ceremony taking place on-site with Mayor of Clarence City Council Doug Chipman in attendance.
Prominently located at the intersection of the South Arm Highway and Pass Road in Howrah, Glebe Hill Village represents the first new neighbourhood shopping centre to be developed in metropolitan Hobart in more than a decade.
Hobart's new Glebe Hill Village is already 90% leased with just four vacant stores remaining. The centre is due to open in September 2022.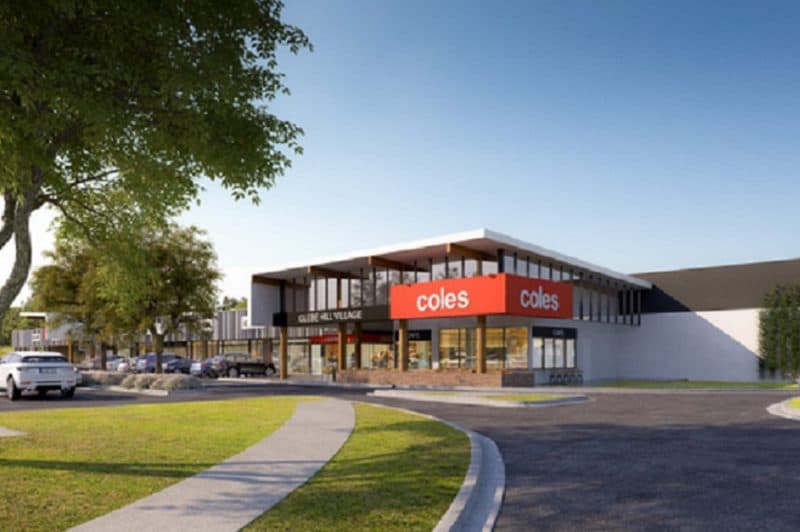 The 5,900m2 Glebe Hill Village shopping centre is set to deliver a new standard of convenience retail and in addition to anchor tenants Coles and a drive-through McDonald's, the centre will consist of 18 other specialty shops in an air conditioned mall with 260 car spaces in an expansive, completely on-grade car park.
Acquired by Tipalea in 2016, the site is in close proximity to several new residential estates in Hobart's popular eastern growth corridor. The retail centre is set to create about 200 jobs during construction and more than 350 ongoing jobs once the centre opens.
Clarence City Council Mayor Alderman Doug Chipman said the Glebe Hill Village Shopping Centre would be a welcome addition to this rapidly growing community and provide numerous services vital to the Clarence Plains area.
"This development will provide a significant benefit for the growing area of Clarence Plains, which we predict will grow to a population of more than 20,000 people and become a satellite city in its own right in another ten years' time," he said.
"Glebe Hill Village will help ensure we have more infrastructure and services in place to meet the needs of this booming area," he continued.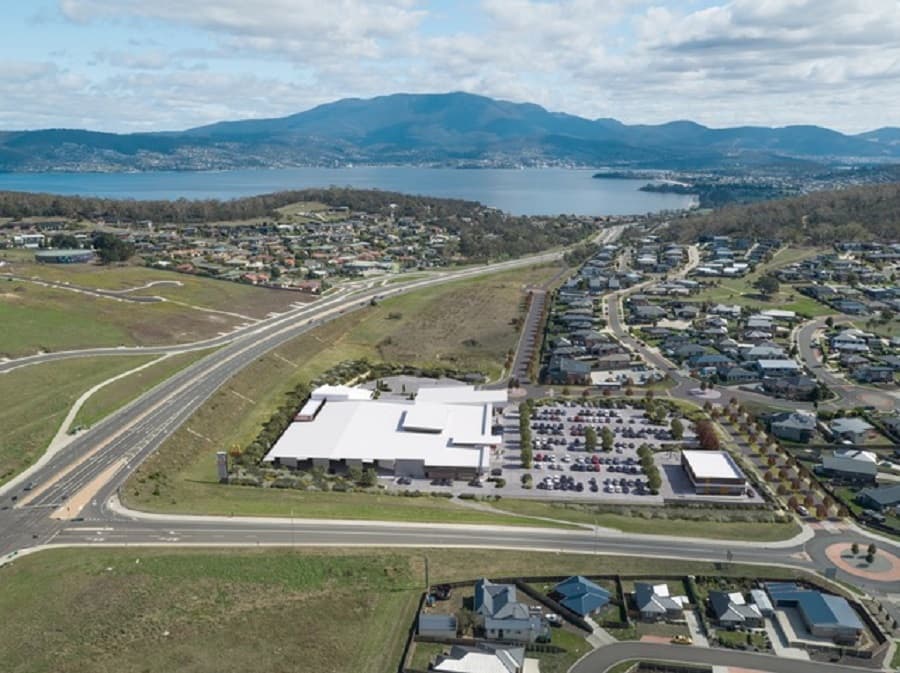 Scott Spanton, CEO of Tipalea Partners said: "We are thrilled to finally break ground on the site and, with leading Tasmanian contractors Fairbrother, begin construction on what is one of our most exciting projects to date. Glebe Hill Village will bring high-quality retail variety, convenience and jobs to residents, and it's been wonderful to see the immense interest and support from the local community and Council."
Glebe Hill Village will provide the largest and only full-line supermarket in the primary trade area. It is also set to become Hobart's most connected retail centre with a suite of innovative smart-tech features including its own App, free wireless phone charging and wi-fi, real-time air quality monitoring, smart bathrooms that monitor water usage, parcel lockers, recycling stations and EV chargers.
Other retailers secured so far include Australia Post, a chemist and medical centre, Subway, Sushi Train, Pizzarazzi, a nail salon, bakery, bottle shop, massage parlour and phone repairs. Tipalea Partners has been investing and creating jobs in Tasmania for more than 15 years and Glebe Hill Village will be the third Tasmanian project undertaken by the group.
Tipalea Partners has successfully developed several strong neighbourhood retail centres in locations such as Mackay in Queensland, Pimpama on the Gold Coast, Muswellbrook in the NSW Hunter Valley and Launceston in Tasmania. These centres have been similar to Glebe Hill Village, and focus on Tipalea's core competency of non-discretionary, convenience-based retail.