Have you ever thought about the value of valet parking? What impact will this have on the customer experience? Is it valuable? Who will run it? Will it increase a centre's MAT? Who can I trust? First Class Valet (FCV) have emerged as a leader in the valet parking industry and are making an impact. SCN speaks exclusively to Robert Horton, founder and Managing Director of First Class Valet.
What made you establish FCV?
Australia was suffering from a lack of international standards of service and convenience in valet parking. Many businesses are now differentiating themselves by improving their service to customers and adding more value. Providing an excellent valet service can create an impressive and memorable experience for customers.
By working with clubs, events, weddings and of course shopping centres, FCV offers a welcome relief by addressing the pain points of parking.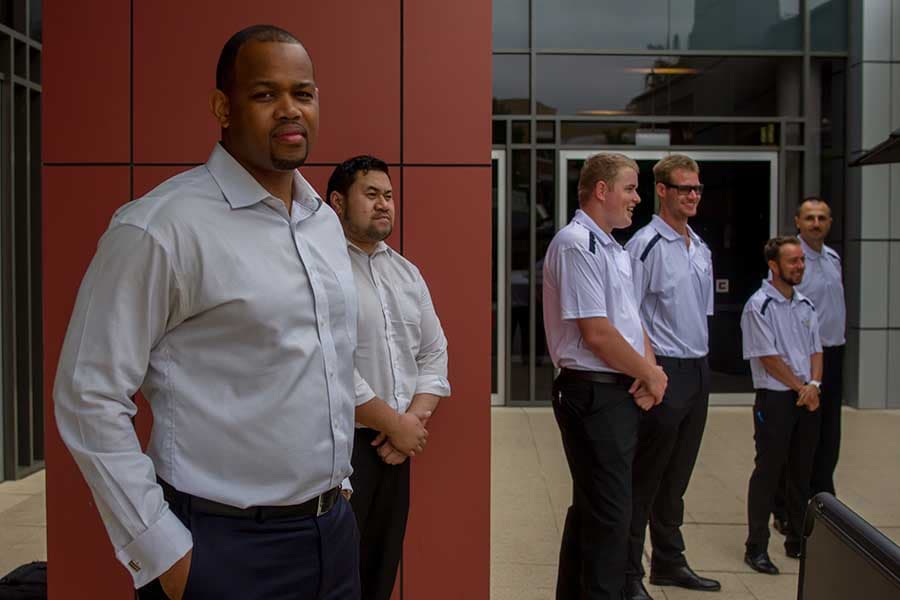 How long has FCV been in business?
We established the business almost five years ago. I left my banking career and was joined by my wife Lesley-Ann who had experience in the shopping centre industry.
The FCV business has grown organically – not only in building relationships and sales, but also in diversifying the offering, branching out into related industries and offering a complete valet service, end to end, including technology, labour hire and training.
What differentiates FCV from normal valet services?
The FCV experience for the customer is personalised, simplified, and improved – an SMS ticket is issued (instead of a paper one – reducing our carbon footprint) and they can be reassured that any damage on the vehicle is captured by FCV's built in damage control system. Customers can also communicate directly with the valet staff and expect more from their experience when arriving and leaving a shopping centre.
How can shopping centre owners/managers benefit from the technology?
Real, rich data is provided for each interaction with the customer and valet's for your centres operations. This is something that most shopping centres cannot obtain with their current valet operations as they simply do not have the capabilities to support this.
On a global scale, there is valuable insights that the shopping centre industry has never been able to tap into before. The cloud-based valet management platform SMS Valet is used in more than 1,200 locations with six million different users in the US. FCV have the exclusive rights to the technology across Australia.
What's next for FCV?
The newest product to be released in Australia is hand-free shopping. Our system allows handsfree shopping to be a stand alone product, or can be combined with the valet service as well. Customers can now arrive at one valet location, request for hands free shopping services, and when it is time to leave, request to have their car and bags waiting for them, possibly at another location! During the busy Christmas period, this could work perfectly for pop-up valet stands.
We also are putting a stronger focus on training and labour hire.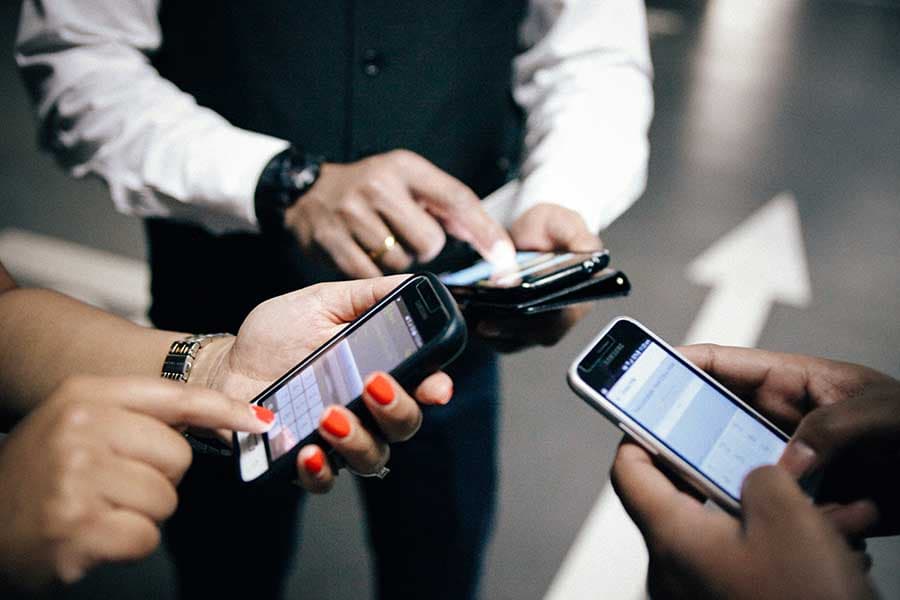 What are some of your greatest challenges?
Some managers perceive valet parking to be an accessory to a shopping experience, when really it is becoming an expected necessity. Creating the right process and service delivery is a complicated one, but when done right can make the difference between a customer choosing one centre over another.
We also know that an experience can be downgraded quickly if you don't have the right people on the job. FCV have invested heavily into training of staff and can also provide teams to already existing valet services. Each valet attendant working for FCV has gone through specific training to ensure they are prepared and confident before stepping onto a driveway.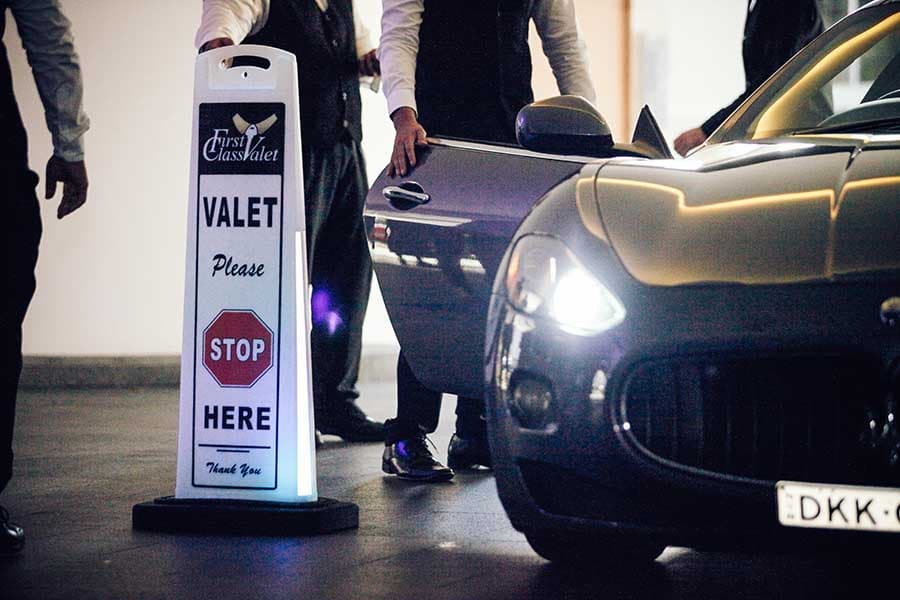 What are some of the trends you are seeing in the industry?
There has definitely been a greater focus on customer experience. It seems customers complaints have not fallen on deaf ears. Across the industries we work in, customer experience now has more metrics to be accountable for. These metrics are a good measure of where they currently are now and where they want to be in the future. This is where we have found our data is not only useful insights, but are now relied on to make business decisions. Requests for pop up valet, hands-free shopping, increase in operation staffing are a result of this – improving customer experience.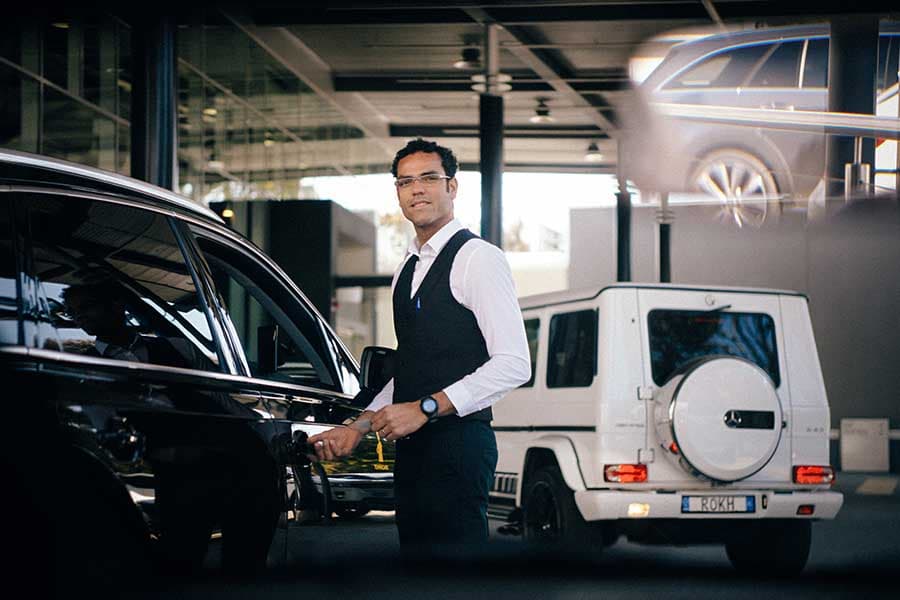 Why choose FCV?
We understand the value of valet parking and how it can improve a shopping experience. We give insights into the operation that was never there before and have the most advanced technology enabling us to be innovative leaders in the industry. It's just about relaying that information to the right people. A valet operation is not for every centre, some just simply aren't viable and we are honest about that. But when it is done, it needs to be done correctly, otherwise you are looking at sub-par success, if that.
What this means as a shopping centre is that FCV can now truly offer end to end valet services from recruitment to technology, FCV has got it covered.