In 1969, Warilla didn't have a footy team, the Windang Bridge was two lanes of timber that rattled under the cars, and yet, the beachside suburb celebrated the opening of Shellharbour's first major shopping mall. Half a century later, Warilla Grove Shopping Centre welcomes more than 2.5 million people each and this week celebrates its 50th anniversary.
When Warilla Grove first opened in November 1969 it was owned by Woolworths and had 20 specialty stores in addition to the supermarket.  It has since changed hands to private ownership and has grown to have two major supermarkets – Woolworths and ALDI – and 31 specialty stores across 11,500m2 of floor space.
The centre was last expanded in 2007, when the Princes Highway frontage was opened up and new cafes were added. This year a medical centre was added, and a number of retailers are undergoing refurbishment.
Dianne Graham, who has worked at Warilla Grove Centre Management for 15 years, said the centre takes pride in being a place of convivence and where people feel at ease among familiar faces. 
"It's a place where everyone knows each other," she said. "People love coming here because it's more than just shopping, it's a hub, a meeting place where many community groups will have regular social get-togethers."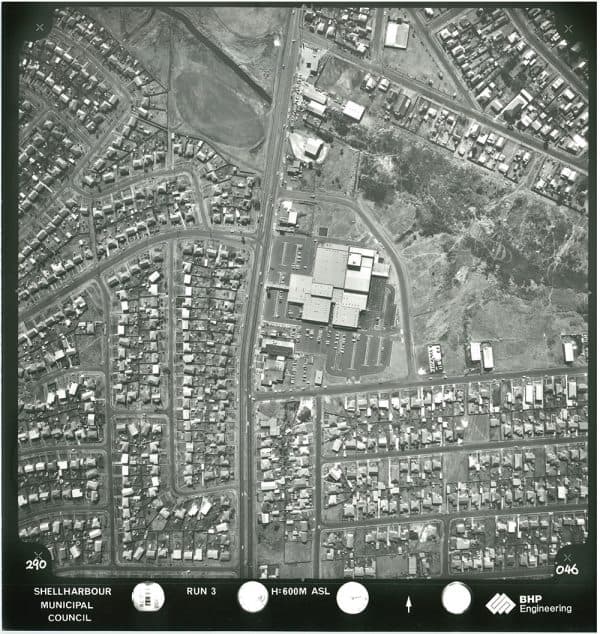 Shellharbour Mayor Marianne Saliba congratulated all past and current retailers and staff who have worked at Warilla Grove during the past 50 years. She said the importance of the shopping centre to the community could not be underestimated.
"This was the first 'shopping mall' of its kind in our local government area and it very quickly became a meeting place for nearby residents. In addition to its popularity with locals, Warilla Grove was – and still is – a shopping destination for many people living outside the area," Cr Saliba said.
"I grew up in Warilla and I know many of the people who have worked there have made a real impact on their community. I remember when the "Grove" first opened. When I was a teenager, it was a meeting place for my friends on Thursday evenings for late night shopping. We used to visit Cherry's Pop Shop where we listened to the latest music and bought our records," she said.
Cr Saliba said the warm and friendly service from staff in both large and small retailers was – and still is – something for which Warilla Grove Shopping Centre is known. 

"The longevity and growth of Warilla Grove has been a major contributor to the local economy and has provided employment for generations of residents. With the imminent opening of the new Warilla Library, located just behind Warilla Grove, I have no doubt that the precinct will continue to thrive and grow", she said. 
Adeline Salucci, who has worked at Woolworths for the past 16 years, is well-known among shoppers for her outgoing friendly attitude, including donning costumes and hats for festive periods. 
"I really love working here because I like interacting with customers," Salucci said.
"There's a lot of elderly people around the area who don't have much support and so I try to help them out, put their groceries in their trolley, walk them out. I'm the one that's always laughing, they can hear me from a mile away! I love my customers, this is why I keep coming to work, they're like family to me", she said.  
Larry King worked on the construction of the Centre and his daughter now owns one of the stores Fantasy Donuts 'n' More. He said the construction of a shopping mall was big news for what was at the time a quiet beachside suburb. 
"I helped turn the first sod and worked on the foundations for the car park. At the time the highway was just two lanes and Windang Bridge was a two-lane wooden bridge that rattled as you drove over it. Up until then there were a few shops at Barrack Heights, they're gone now, and a little supermarket, if you could call it that, at Shellharbour Village. It was a pretty big thing for the area to get a new shopping centre", King said.