Colliers has announced its Asia Pacific ESG Task Force and Net Zero Pledge by 2030. Led by Andrew Watson, Chief Financial Officer Asia Pacific, the task force will drive the implementation of the Global ESG strategy alongside regional commitments to deliver real change to clients and the region. 
One of the newest members of the Colliers team, Head of Sustainability and ESG Task Force Environmental Lead, Lisa Hinde, is a globally recognised sustainability leader within the built environment. She is credited with driving outstanding results and innovation for over 3.5 million square metres of real estate in Australia through developing and guiding long-term industry leading sustainability, health and wellbeing programs.
"Our key focus is integrating best practice sustainability standards into the way Colliers manages and operates within the real estate industry. The key to the scalability of this approach is partnering with industry bodies like the Green Building Council of Australia, NABERS, the International WELL Building Institute, GRESB and technology partners to provide access to key trends from our new digital platforms and using these insights to supply key strategic advice to our clients in real time," Hinde explains.
"Colliers believes that by anticipating the direction of investor appetite, global standards and policies, particularly as it relates to net zero emissions, our team can be proactive and plan ahead to scale these solutions for our clients. In addition to environmental outcomes, with the right advice, our clients then benefit from commercialising their impact in unlocking further capital aligned to industry frameworks built for the local market."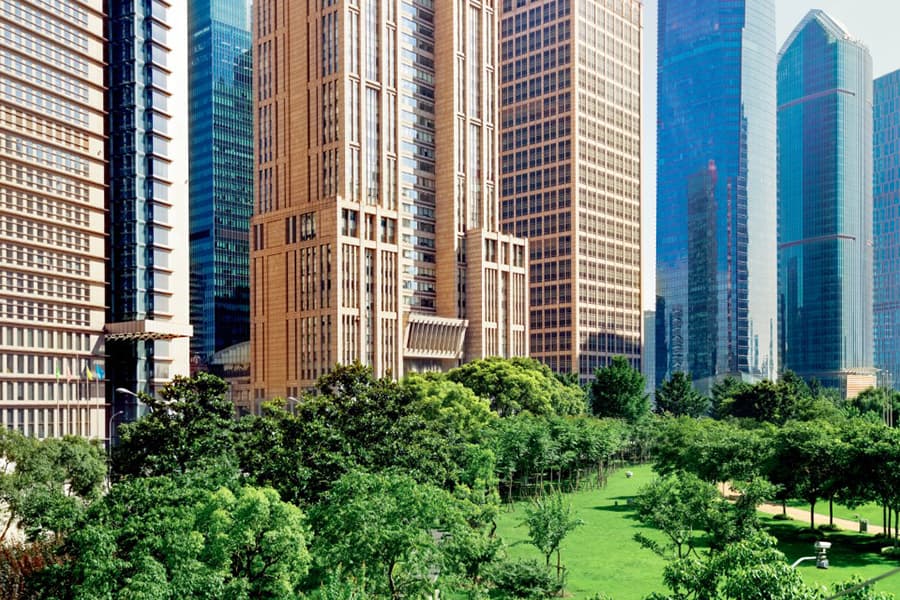 This ability to commercialise sustainability is the driving force behind the private sector embracing, investing and acting on ESG initiatives. This is seen on an annual basis through reporting instruments like the Global Real Estate Sustainability Benchmark (GRESB) survey where ESG initiatives are highlighted and funds' performances are benchmarked against peers. Colliers is proactively supporting clients to maintain and improve their position in this survey year on year.
"The opportunity for Colliers to have a tangible ESG impact in Australia reaches far beyond the company's own footprint when you consider the breadth of client reach under Colliers' management," Lisa Hinde says. "Currently we manage 11.4 million square metres of property across Australia, the equivalent of 655 Sydney Cricket Grounds, the potential to roll out ESG strategies is considerable."
Importantly, Colliers has committed to the Science Based Targets Initiative (SBTi) to guide the relevant milestones around carbon mitigation ahead of our net zero commitment to 2030 pledge. Aligning with best practice third party reporting frameworks like the SBTi methodology ensures a consistent global approach for industry to follow in capturing data in line with peers and to meet the Paris Agreement.
"Alongside local and state governments around the country committing to net zero targets, the private sector is leading the charge globally to decarbonise. We see this in real time as the voluntary carbon market continues to skyrocket with no sign of slowing down." Hinde said.
Colliers' global ESG strategy Elevate the Built Environment, is a new strategic framework designed to embed ESG best practices across the organisation. To address the material topics identified for the organisation through strong stakeholder engagement, the strategy focuses Colliers' efforts in three core areas:
Elevate the Environment: minimise environmental impacts in Colliers' own operations and through client services to elevate the health of our planet
Elevate Inclusiveness: increase diversity, equity and inclusion within Colliers and across its procurement practices to foster environments that are inclusive and engaged
Elevate Health & Wellbeing: promote health & wellbeing in Colliers' operations and through client services to help improve lives.