Overwhelming demand from retailers to be part of The University of Melbourne's $200 million Parkville redevelopment has seen national and local brands snap up space in the first stage of the project.
Colliers' Adam Lester and Jennifer Tai have secured a wide range of retailers who will be open and operational at The University of Melbourne's New Student Precinct by the end of 2022.
"We have been inundated with overwhelming demand from retailers who are attracted to the opportunity to invest in these new, open common spaces for students and the public, where there is a strong focus on sustainability and community," Lester said.
"It is a very wide-ranging tenancy mix, featuring an array of food and beverage retailers alongside supermarket, health and general retail offerings."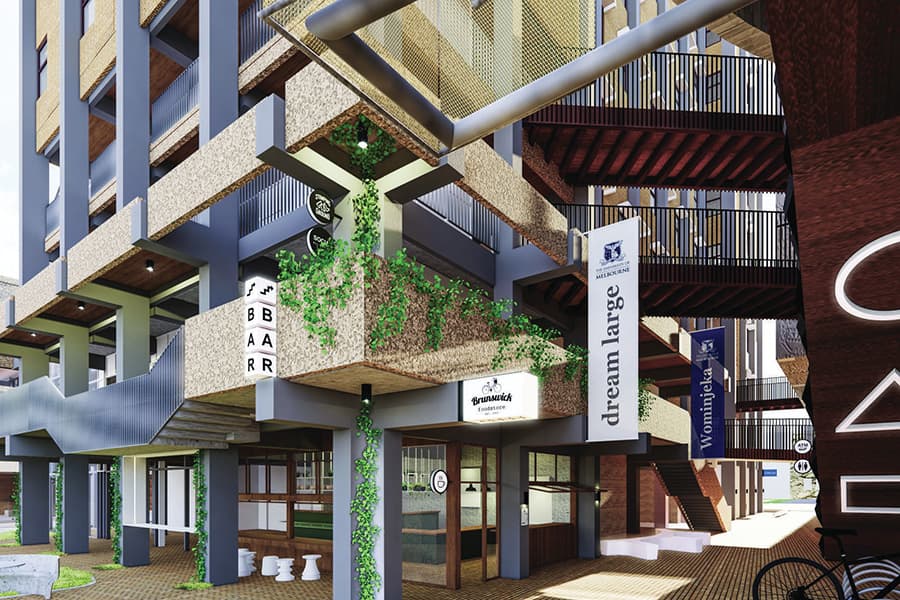 Currently confirmed to open in 2022 at the New Student Precinct are Health Smart Pharmacy, Rice Workshop, Thailander, PappaRich, The Campus General Store, Cosmos by St ALi, St ALi, Gong Cha, Passeggiata, Superfragilistic, Roll'd, Zambrero and Moonfish.
The University of Melbourne's Head of Property, Adam Perry, said: "The New Student Precinct provides a place for students, staff and the wider community to engage, learn and grow, and is central to delivering the University's ambition for a world-class campus-based student experience. We are thrilled to see the overwhelming interest from such renowned retailers looking to secure their position at the heart of this bustling precinct."
Located on the corner of Grattan and Swanston Streets, at the heart of The University of Melbourne's Parkville campus, the New Student Precinct will deliver brand new and refurbished buildings, extensive landscaped spaces, arts and cultural theatres and event venues, 3,500 study seats, and a substantial food and beverage offering comprising 1,575m2 of new hospitality and retail space.
It involves the redevelopment of a whole 37,000m2 city block over seven buildings and the surrounding landscape.
"The new precinct will offer laneways and spaces for dining and social interaction, which will be positioned along high-traffic pedestrian routes, offering a mix of fast-casual dining, quick service restaurants, 'grab & go' and cafés, while the retail offering will be centred on convenience and daily essentials," Tai said.