Mintus Properties, the master developer behind southeast Queensland's MKT Square Deception Bay, together with architects ThomsonAdsett, are redefining convenient shopping by being the only shopping centre in the Morton Bay region to offer Coles and Woolworths supermarkets under one roof.
Located in the seaside suburb of Deception Bay in Queensland's Morton Bay region, approximately 30 minutes north of Brisbane and just eight minutes off the Bruce Hwy, MKT Square Deception Bay sits on a 6ha parcel of land.
Mintus Properties purchased the MKT Square Deception Bay site for $37.5 million from previous owners ARIO No 1 Trust in March 2017, after it went into receivership mid-development.
The Sydney-based property investment firm quickly commenced making good on its promise to turn around the Woolworths and Dan Murphys anchored shopping centre shortly after purchase with a 5,000m2 expansion, increasing its GLA from 13,634m2 to 18,634m2 as part of the stage one development.
Stage one of the expansion was delivered in 2019 and included a new casual dining and medical precinct anchored by Smart Clinics, IQ Radiology, Sullivan Nicolaides Pathology, Snap Fitness and Play & Learn Child Care Centre plus more than 100 shade covered car parks along Deception Bay Road.
As part of stage one, ThomsonAdsett prioritised several design drivers that have continued through to the design of the overall master plan. This included the creation of spaces that are functional, pleasant and responsive to the community's needs by providing unique retail offerings, improvements to external façade upgrades, landscaping, street trees and shade trees, pedestrian shopfront walkway and a softened interface with the streetscape.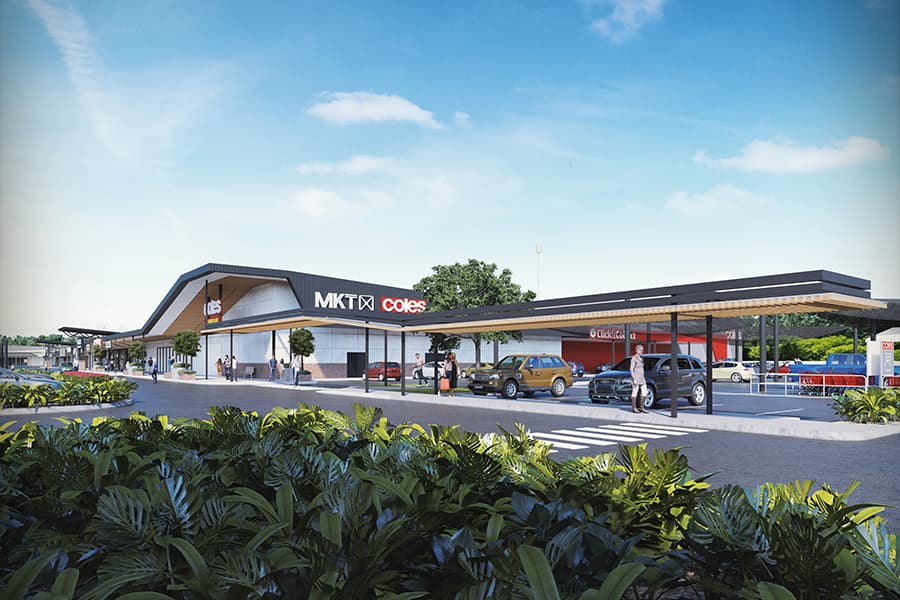 The final stage is set to commence in early 2022, seeing the addition of a new full-line 3,850m2 Coles Supermarket equipped to the latest store specifications. The Supermarket will feature a purpose-designed undercover six-bay Click & Collect drive-through, new façade treatments, lighting and architectural features, all with access to convenient on-grade car parking with additional shade sails and disabled parking.
The multi-million dollar refurbishment will also include Liquorland, Choice Discounts and specialty stores to cater to the needs of the area. The new Coles mall and entrance will complement the existing entrance and feature modern structural design elements as part of the master plan.
"The addition of the Coles Supermarket to the existing centre, featuring Woolworths and Dan Murphys presents an amazing opportunity for our existing and new retailers to position themselves next to one of the only duel anchored neighbourhood centres in the area," said Ben Stewart, Director – Retail and Residential at Mintus Properties.
"Mintus Properties' continued investment in MKT Square Deception Bay shows the commitment we have to the Centre and local area", Stewart said.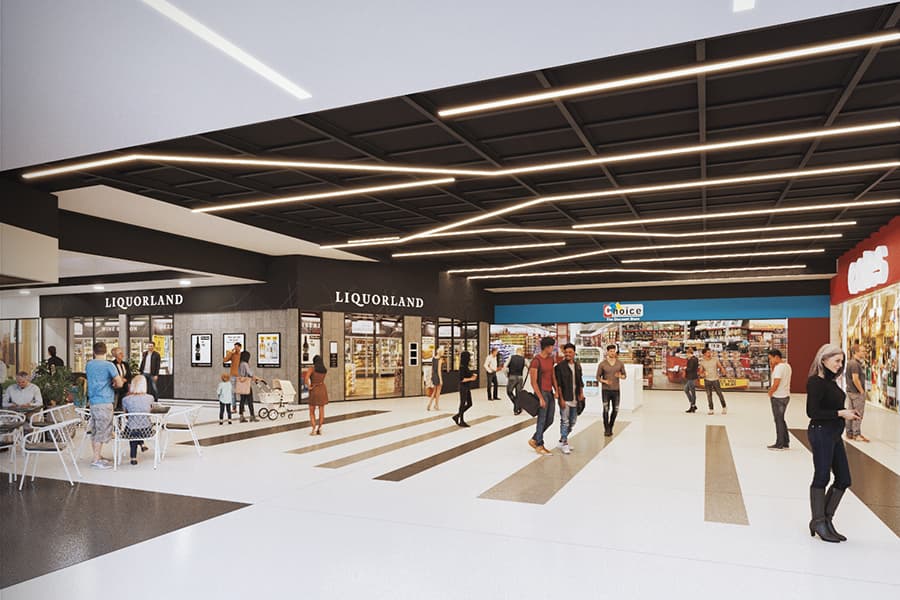 MKT Square is in a growth area of Brisbane's northern suburbs with recent government announcements of new land subdivisions has fuelling population growth and prompting the addition of the Coles Supermarket.
MKT Square will be a place where residents want to go to meet up with friends and enjoy all the conveniences of a modern shopping centre with a full range of services and offerings and soon to be the only centre in the Morton Bay region to offer Woolworths and Coles supermarkets.
Upon completion MKT Square Deception Bay will comprise of approximately 21,150m2 of retail space with Woolworths, Coles, Dan Murphys, Centrelink, Play & Learn Child Care, six mini majors, three pad sites and 40 specialty retailers. There will be limited disruption to current trade as the expansion will take place in an unused section of the site.

For leasing enquiries contact Jessica Pankiw on 0416712095, or CBRE leasing partners, Jasmine Tripathi 0439 342 035 or Ashleigh Wearne 0421 928 527.