An iconic Gold Coast restaurant site at Ashmore is to remain a food-lover destination with plans submitted for a new $50 million shopping centre.
Once home to Ashmore Seafood and Steak restaurant, new owners Churchill Development Group in collaboration with Steer Developments, will pay homage to the site's gastronomic heritage by transforming the 9,020m² site into an epicurean emporium, Ashmore Markets.
Churchill Development Group's executive director, Jonathan Leishman said as soon as they saw the site at 1 – 7 Reed Street, Ashmore, they immediately knew its future remained in serving up great food.
"Renowned local restaurateurs Nick and Jim Carkazis spent decades building this site into a 'must-go' food destination. Why change it? In fact, we want to build on their legacy and shape the site into a food emporium and retail destination like no other on the Gold Coast," Leishman said.
Churchill Development Group, in conjunction with Steer Developments, intends to create a premium retail and food marketplace taking up 5,300m² of the site.
"A focus for the development is fresh, fabulous local food and wine, but as a community hub we see a need for a medical offering also and as such we'll be offering a state-of-the-art medical space with several other speciality retailers," Leishman said.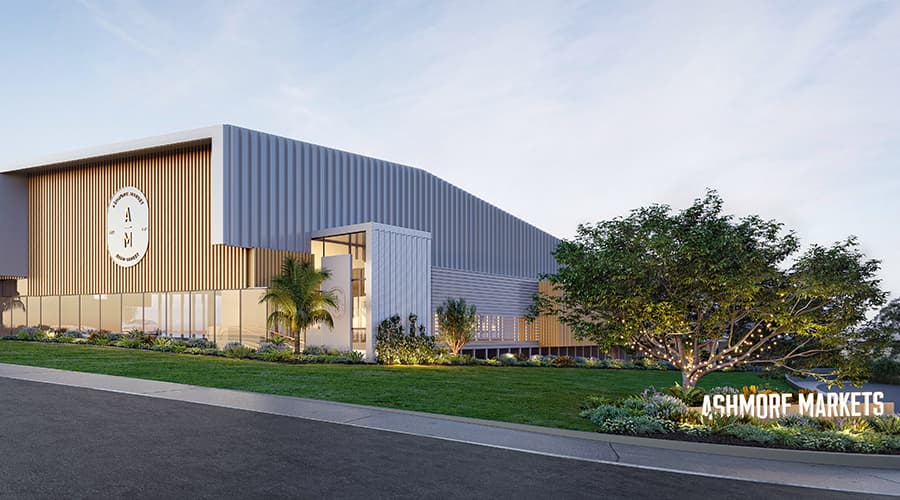 The architecturally designed two-storey building will feature a floor-to-ceiling glass facade to allow an abundance of natural light.
"We want to build an environment where nature is maximised both inside and out," Leishman said. "The building will be surrounded by green spaces and tree-lined avenues, and even the carpark is surrounded by trees to keep a suburban street feel.
"When the site came up for sale, we knew it was something special and could see the potential in a corner block, close to transport, other retail outlets, cafés and restaurants.
"Although building a tilt slab same-same shopping centre on the site would be easy to lease – it wasn't the type of development we wanted to see come to life here. Every village needs easy access to shops, but the shopping centre no longer needs to take over the village."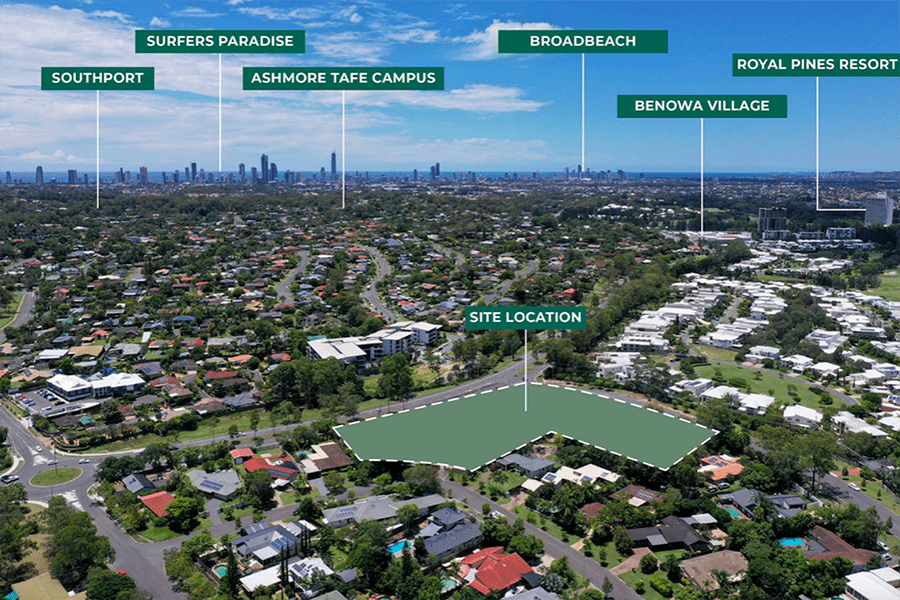 Steer Developments founder Robert Steer said his company had jumped on board because he could see the significance of restoring the site back into a highly valued community hub.
"Churchill and Steer have invested significantly in the design to make sure Ashmore Market has that 'wow' factor to attract exceptional tenants, that it looks good and will best serve the community," Steer said.
"With the area forecast to grow considerably over the next 20 years, the region needs to build now to provide for that growth. Not only will this be one of the Gold Coast's most stylish centres, but it will also provide employment and business opportunities for locals."
Leishman said the site was already attracting significant interest with leasing for spaces from 150m to 2,700m² well underway.