The Corner, a dynamic new dining and entertainment precinct in Charlestown officially opened to the public on 5 December, bringing together independent Newcastle food producers and boutique brands along with artists and musicians. Located at the intersection of Pearson and Ridley Street in Charlestown, the new precinct is the result of a $10 million investment from owners The GPT Group. 
The launch moment kick starts a four-day celebration to introduce the drawcard line-up of Newcastle's best food, drink, art and live music taking residence in the precinct.
The Corner showcases contemporary Asian eatery Bao Brothers, Newcastle burger-and-chicken anarchists Rascal debuting their second venue, Italian gelato experts Popolo Artisan Gelateria, coffee aficionados Hunter Espresso and 4 Pines Brewing Company pouring a rotating list of craft beers. Lee's Yum Cha, with the first traditional Chinese trolley service in the Hunter, will be opening in February.
Thai Street Fusion connoisseurs Schillykickk are the most recent addition to this impressive lineup of local restaurants, and will be popping up to serve their famous Thai tacos before making The Corner their permanent home in early 2020.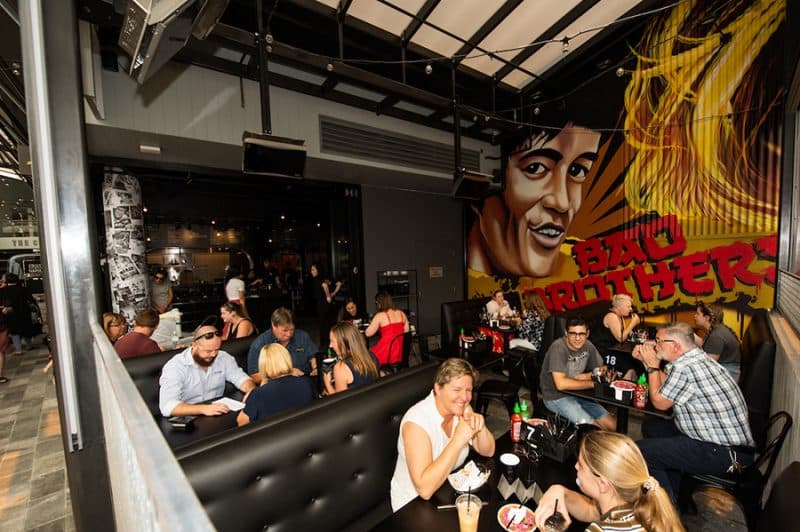 In celebration of these local food heroes and small business, Newcastle's most famous food family, The Fren Family, will be in attendance to say a few words and officially launch the precinct.
Mardi Ashkine, Precinct Manager of The Corner, said: "We're so excited to be opening The Corner, where we've brought together independent Newcastle food heroes and boutique brands alongside the artists and musicians who are shaping the creative and cultural landscape of our city."
Kylie Jane and the Daniel March Trio provided live entertainment at the launch event, kicking off a revolving roster of live music at the precinct over the summer including live funk on Fridays from a five-piece band led by musical director Jacob Neale. There will also be a number of artists who'll be creating and exhibiting at The Corner.