Property group Hawaiian have partnered with Aircharge Australia to provide free Qi wireless charging services at their centres as they continue to meet the needs of the community. 
Shoppers can now forget the stress of 'battery low' notifications on their phones while out shopping, and can simply grab a coffee, take a seat and charge their phones at the same time.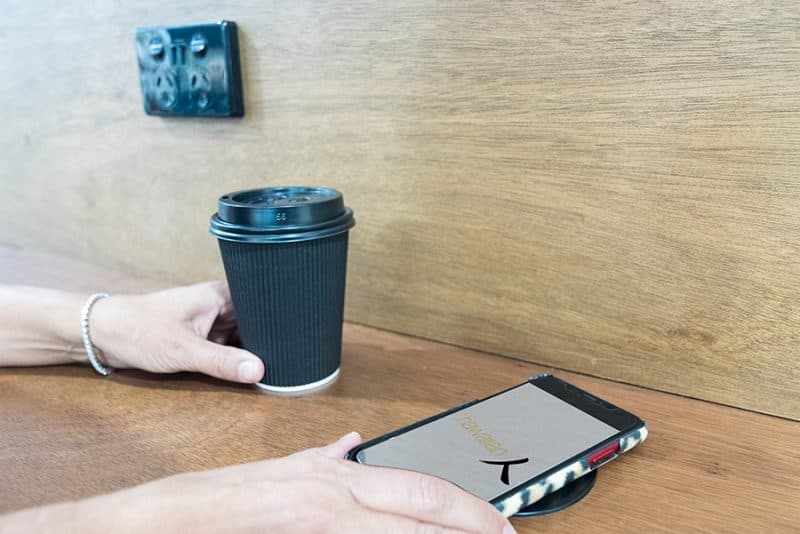 Mobile workspaces are also a feature in selected Hawaiian shopping centres, creating a much-needed hub for on-the-road businesspeople or those who work remotely and may require access to their emails and computers on the go. The addition of wireless charging stations will allow mobile workers to stay connected throughout their day.
Hawaiian's General Manager of Shopping Centres, Scott Greenwood said Hawaiian was proud to be able to add this fantastic feature to its centres.
"It's the small things that make the difference to our customers, and we are continually looking for new ways to improve the in-centre experience at Hawaiian's centres".
"The free Qi charging will create a meaningful value add experience for customers while ensuring it keeps up with consumer expectations around new technologies. Aircharge leads the deployment of wireless charging on a global scale and is rapidly creating the widest eco-system for Qi wireless charging. With more than 5,000 locations in 55 countries around the world, Aircharge was clearly the right partnership for Hawaiian," he continued.
The Aircharge facility is available at the following Hawaiian shopping centres: Claremont Quarter, Mezz, Noranda, Forrestfield and New Park Shopping Centre.