CBRE has joined forces with Sydney-based proptech startup Pathzz to bring a new and disruptive customer analytics product to market for commercial property.
Pathzz delivers meaningful insights by applying advanced Artificial Intelligence algorithms to a stream of mobility signals and a wide range of other descriptive data sets.
"The Pathzz platform has been designed in such a way that users can access meaningful insights across any location, business or place-of-interest to inform their business strategies in real-time," said Pathzz CEO Jason San Diego.
"The demand for this type of information has intensified during the pandemic as businesses, government entities, property owners and managers analyse and adapt their strategies in a fast-changing environment."
CBRE's Head of Retail Analytics Australia, Matt Copus, said real customer insights had typically been difficult to access in the commercial property sector.
While occupiers and, to a lesser extent, landlords, had previously had some visibility about the behaviours of their customers, Pathzz allowed for a detailed analysis of consumer behaviours across Australia, from an individual business level through to analysing and comparing entire regions.
"Pathzz empowers our clients to understand their own customers in unprecedented detail, but we can also get the same insights across brands, competing locations, acquisition targets, development sites, city precincts and beyond," said Copus.
"It provides insights on consumer profiles, shopping habits and demographics, allowing our clients to create rich profiles on the type and volume of people who visit any location in Australia and map how these trends change over time."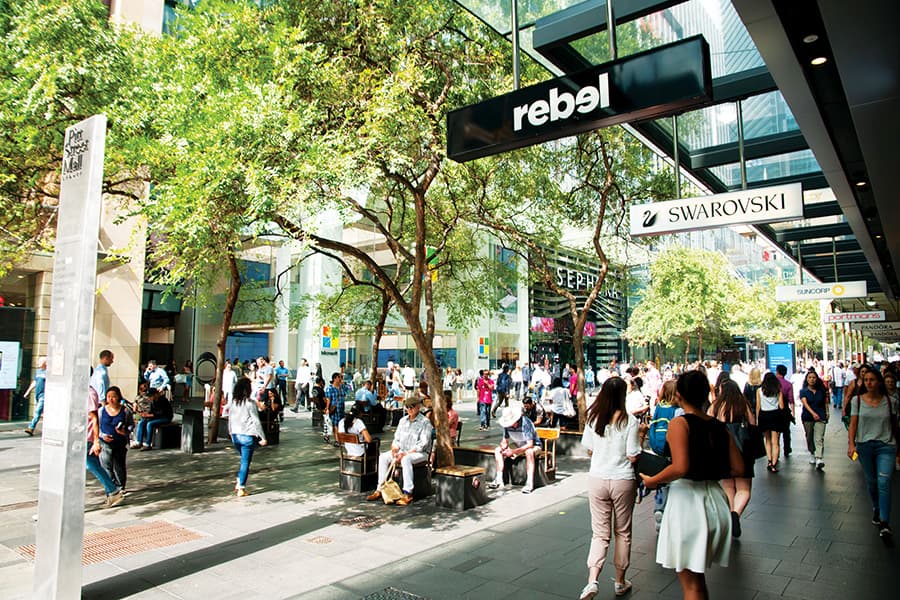 For example, CBRE is using Pathzz to monitor the resurgence of suburban Sydney retail precincts including Mosman, Balmain, Double Bay and Neutral Bay as the retail sector emerges from COVID-19.
"Even with the Sydney CBD in a recovery phase, these locations are still benefiting from a big upsurge in visitation as local residents enjoy more flexible work hours and increasingly spread their time between the office and home," said Copus. "This localised trend saw visits to our basket of suburban retail precincts increase by 46% in December 2020 compared to the prior year, with Mosman having more than twice as much foot traffic at a time when Pitt Street Mall visitation had dropped significantly.
"So far this year, the suburban retail precincts have held on to this growth with an average year-to-date visitation increase of 20% compared to the same period last year. This surpasses the growth we have observed in Pitt Street Mall and the other major retail hubs that we've analysed," explained Copus.
Pathzz data also highlights that Pitt Street Mall is in a clear recovery pattern, with traffic in the last week of February having risen by 18% from the previous week. However, in retail hubs like Bondi Junction and Chatswood, trade areas are continuing to contract as a function of changing customer behaviour.
"The question then is, how much of this change is structural, and what implications will this have on asset values in suburban locations and the portfolio strategies of retailers as these behavioural changes stabilise?" asked Copus.
San Diego noted that a real benefit of the Pathzz platform was that it had lowered the barriers to access rich customer insights across all industries.
"The location analytics sector has previously relied largely on analysts to take raw data sets from a myriad of sources and use a combination of GIS tools and database software to process this information, resulting in a high cost and time outlay to generate meaningful insights," San Diego said.
"Developing our own machine learning technologies has given us the ability to process vast and complex information through Pathzz in real time – providing an easily accessible platform to inform business decision-making."