During Queensland Mental Health Week, Lendlease's Caneland Central attempted to set the record for Australia's largest yoga lesson in a shopping centre, while also supporting local suicide prevention charity, Grapevine Group. A first for Mackay, the record attempt held on Saturday 12 October at 7am received an overwhelming response with a total of 356 attendees. 
To set the record and place the bar high for future contenders, the centre aimed to have more than 200 participants take part in a one-hour beginner yoga lesson led by five professional instructors from local yoga studio, Yoga Fix.
To join the record attempt, the centre asked for a gold coin donation to Grapevine Group, a locally founded grassroots volunteer group that raises funds and awareness for suicide prevention in the Mackay region, while Caneland Central pledged to match the public's donations.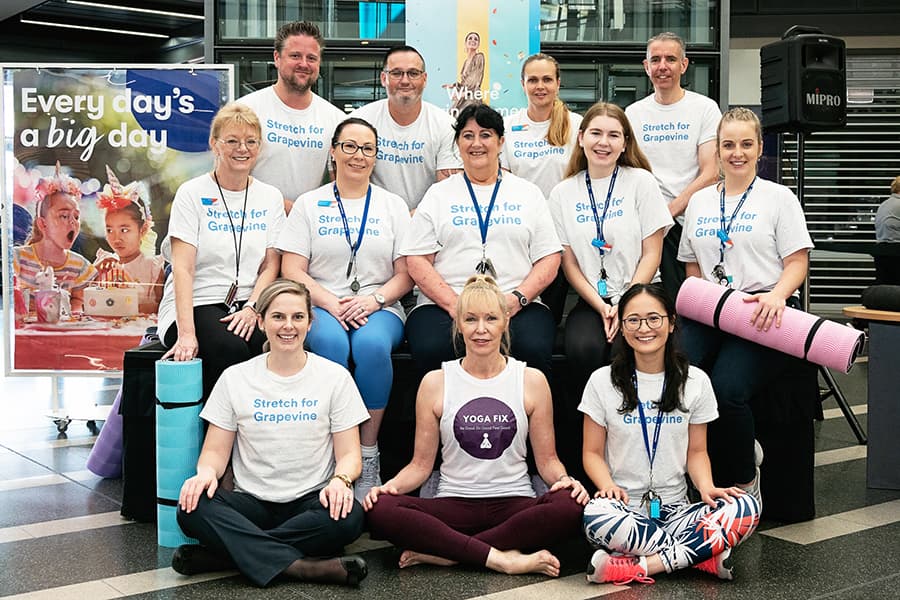 "Community is at the heart of what we do at Caneland Central. We hope this record attempt will help start important conversations about mental health while raising much-needed funds to support Grapevine Group's great work in Mackay." said Caneland Central Centre Manager Simon De Barro.
Caneland Central received an overwhelming response from the community and successfully set the record for Australia's largest yoga lesson in a shopping centre with a total number of 356 attendees on the day.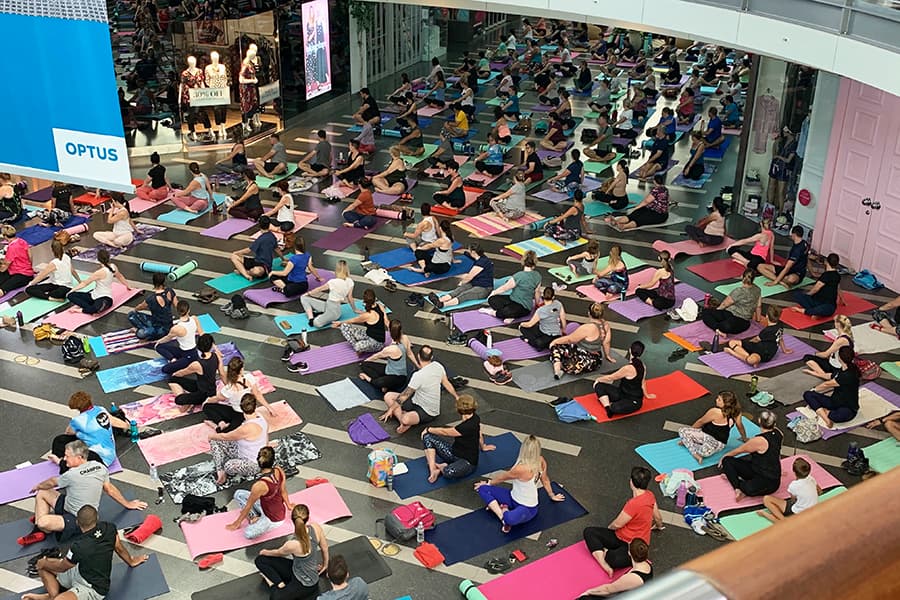 "I was really pleased at the turnout – what an amazing first effort! Thank you to the Mackay community for taking part in this important initiative. We look forward to bringing similar experiences to you in the future." said De Barro.
$794.50 was raised from public donations, plus $1,000 from Caneland, giving a total of $1794.50 to the Grapevine Group.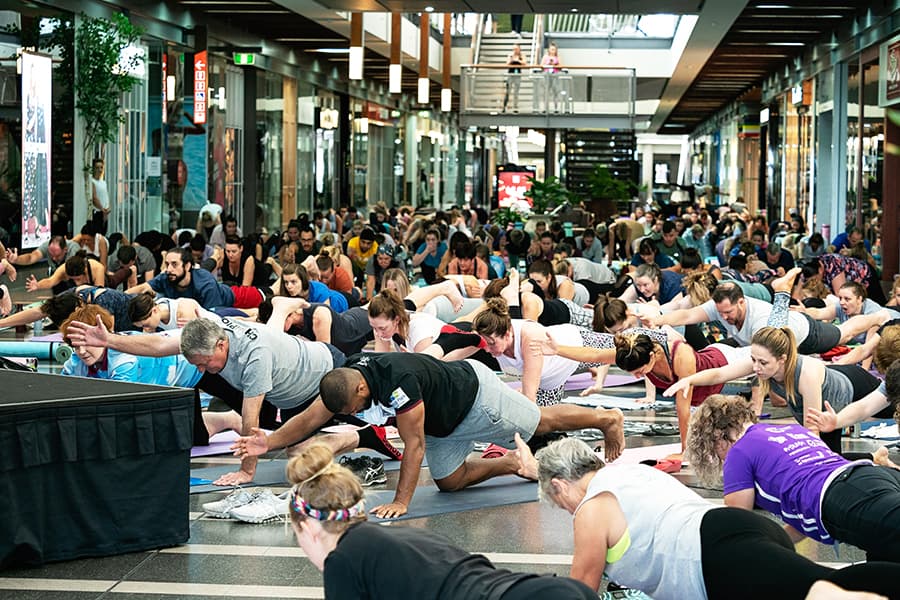 "We congratulate Caneland Central on holding such a positive event for our community. The funds raised will assist Grapevine to provide free safeTALK suicide prevention training to the Mackay region." said Laurence Manning, President of the Grapevine Group.
Jayden Hodges, Vice-Captain of the Queensland Rugby League Team Mackay Cutters, was one of many who took part in the record attempt. "It was real privilege to be a part of this. Yoga is so good for the body, good for stretching, breathing and being centred." said Hodges.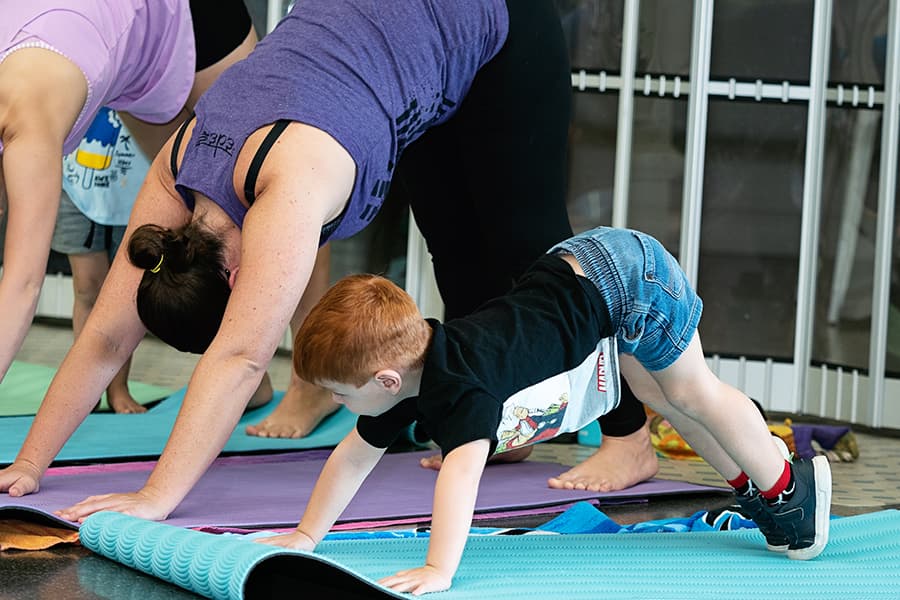 Commenting on the event, Ellen Gulson of Whitsunday Anglican School said, "We loved having the kids involved in such a worthwhile cause. We piled all the kids – the boarders – onto a bus and came in. It was hard to get the kids out of bed but once they were here they had a really great time." Ellen was one of three boarding school staff who brought 10 students from the Whitsunday Anglican School to be a part of this record setting event.
"I brought along my daughter and daughter-in-law to come and have a stretch and get the body fresh for the day. It was fabulous!"
"Thank you to Mackay, it's fabulous they put on these free events. I am a single mum so when you get out and are able to join in – it's fantastic." said Wendy Mason a local customer.
Prizes from Rockwear, Lorna Jane, Kikki.K and Universal Store were won by participants, while the first 300 registered participants received a free yoga mat, courtesy of Big W.