Lendlease's Caneland Central and Mackay Women's Services (MWS) have partnered to create a dedicated facility to provide additional counselling sessions for victims of domestic and family violence. The centre has also this week installed the latest red bench, an initiative of the Red Rose Foundation, as a permanent reminder that domestic and family violence occurs in all communities.
Late last year, a vacant Caneland Central tenancy was transformed into a dedicated facility with three fit-for-purpose spaces for MWS. To meet the additional demand, the counselling service has seen a 50% increase on the 12 months prior to help alleviate increasing waitlists faced by those who need support.
MWS deliver much-needed counselling and support services for victims of domestic and family violence across the Mackay and Whitsunday region.
MWS has been in operation at the Caneland Central since January 2022 and more than 800 sessions have been delivered on-site to date, with three counsellors based at the centre on a full-time basis. The new facility will provide an additional 60 counselling sessions per week for victims of domestic and family violence.
Simon De Barro, Caneland Central Centre Manager said: "As a central community hub, we see a real need to support this service in the community.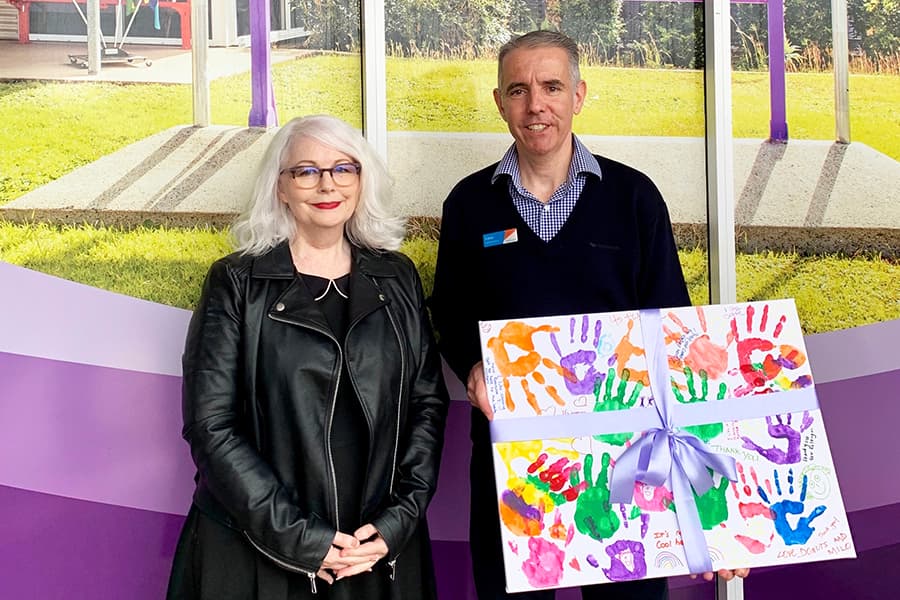 "The dedicated space offers additional support and greater accessibility to community members and is well serviced by public transport. The location also benefits from having security and Police Beat onsite, providing a safe and secure environment.
"This initiative with Mackay Women's Services generates almost $250,000 in social value for the local community."
Linda-Ann Northey, Mackay Women's Services Chief Executive Officer said: "It's wonderful to have this much-needed extra counselling space for children and their mums who have experienced trauma and to help meet the demand for our services.
"The location offers an alternative approach to counselling, in particular for young men and boys who may be more comfortable at this location rather than attending sessions at our main facility."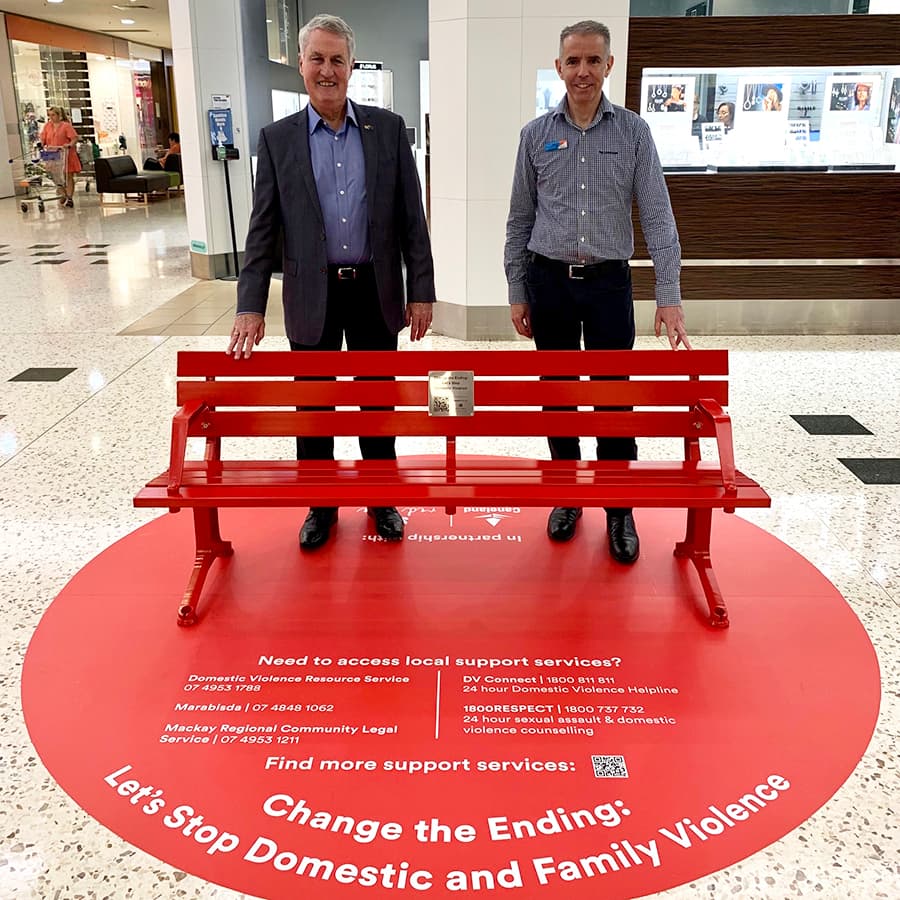 The latest red bench, the fifth in the Mackay region, was also launched at Caneland Central this week by Mayor Greg Williamson and Centre Manager Simon De Barro.
"Supporting the Red Rose Foundation initiative by having a red bench in the centre encourages those visiting to discuss this prevalent issue.  Importantly, it also links community members to local and national support services via the QR code and floor graphics," said De Barro.
"Caneland Central has been a member of the Mayor's Domestic Violence Taskforce since 2017 and we continue to partner with like-minded organisations on initiatives like this one that works towards making the Mackay community a safer place for all."
As an initiative of the Mayor's DV Taskforce, council have already installed two red benches in council outdoor spaces, one at the Blue Water Quay and one in the Civic Precinct.
The mayor said the council was delighted to be able to partner with other local organisations, including Lendlease, Sarina Bendigo Bank, ZONTA and Mackay Women's Services, to have additional red benches installed.
"We have plans for additional benches to be rolled out at significant community sites over the coming 12 to 24 months," he said.