Australian Unity, owner of Busselton Shopping Centre has commenced the largest and final stage of the Centre's $45 million redevelopment.
Busselton is a popular holiday destination for Western Australians, located approximately 220km south-west of Perth.
The $30 million stage three works will see the east side of the shopping centre undergo a major transformation into an indoor/outdoor dining and entertainment precinct that will include a five-screen Reading Cinema. The redevelopment will comprise an additional 6,000m2 of gross lettable area and include approximately 4,000m2 of food and dining and two specialty retailers.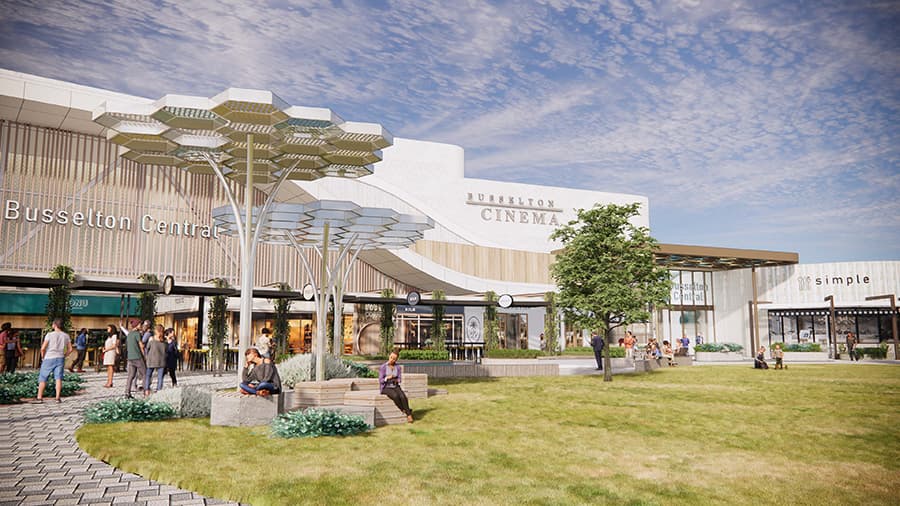 The refurbished ground floor will include a local tavern and boutique brewery, as well as more than ten food and dining and retail stores including Benesse, Dome, Funkee Monkee Bar & Eatery, Asian Kitchen Busselton and Cotton On Mega.
The new five-screen Reading Cinema will be located on level one. The state-of-the-art complex will feature a TITAN LUXE auditorium with Dolby Atmos, bespoke dine-in menu options and powered full recliner seating in all auditoriums.
Australian Unity's Senior Asset Manager Anna Flavell said that on completion, the complex will provide the local Busselton community with a one-stop modern dining and entertainment experience.
"The new Busselton Central will soon offer a new entertainment and leisure precinct that will significantly enhance the function of Mitchell Park, both as a community focal point but also as a visitor destination and an 'after five' precinct.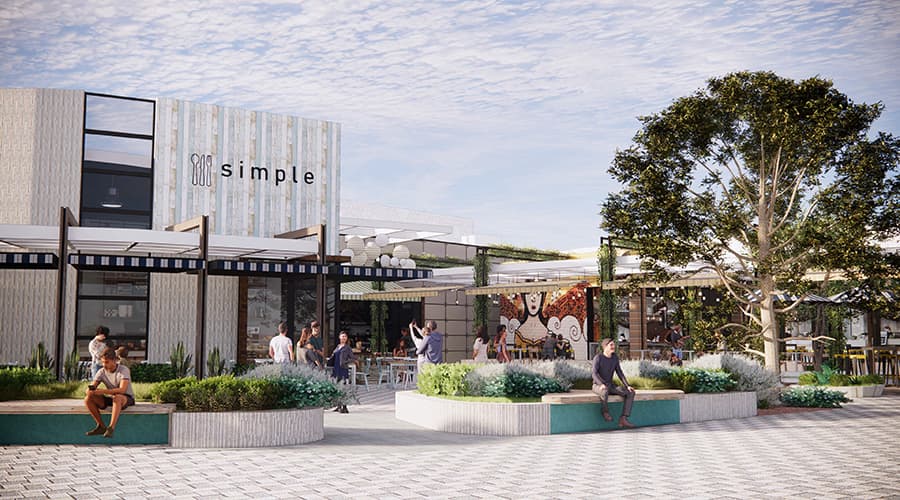 "The design takes inspiration from the essence of Busselton, where simple organic forms and a clean, coastal-inspired colour scheme will enhance the relaxed, family-friendly spaces that will sit alongside the park."
"The design offers shady pergolas, soft landscape and playable spaces that will enable a direct and seamless connection to the park and to Queen Street and Kent Streets."
The redevelopment is scheduled to be complete and open for trading by Christmas 2022.
Stages one and two of the $45 million redevelopment were completed in early 2020 and included a new Coles supermarket, a new mall and six new specialty retailers.