Frasers Property Australia's Burwood Brickworks shopping centre, is set to open Friday 6 December 2019. To mark the occasion, an official ribbon cutting ceremony will launch three days of family fun, retailer offers and live entertainment. Located 19 kilometres from Melbourne's CBD, Burwood Brickworks will be the home of Australia's first rooftop farm in a shopping centre environment.
On its way to becoming the most sustainable shopping centre in the world by aiming to achieve certification under the most rigorous proven performance standard for buildings, the Living Building Challenge™ (LBC™), Frasers Property Australia, are scheduled to complete a green community town square with impressive dining, entertainment, beauty and well-being offerings.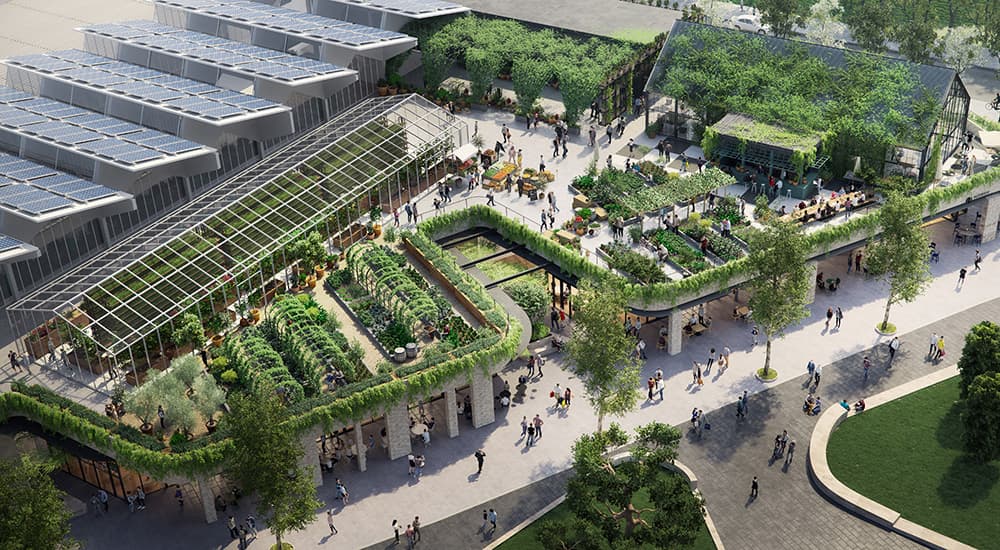 Joost Bakker, Burwood Brickworks Creative Consultant, says "I am thrilled to see the vision and foresight in Burwood Brickworks coming to fruition. Creating a pathway through the LBC™ where human connection to nature is at the forefront is not without challenges, however it is truly something special for customers and retailers alike".
The LBC™ is the most advanced measure of sustainability in the built environment that sees the vibrant mix of tenancies at Burwood Brickworks overhaul the business-as-usual materials choices in fit-outs to adhere to strict regulation, guidelines and compliance demands.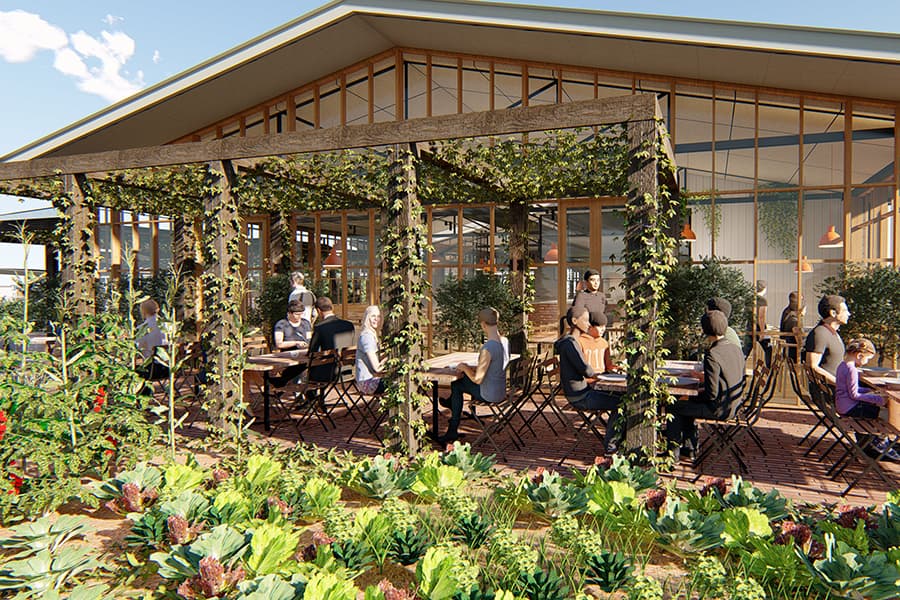 Anchored by Woolworths, Dan Murphy's and Reading Cinemas, the centre has a gross lettable area (GLA) of approximately 13,000m3 and will offer a mix of flagships and localised speciality stores across food and dining, entertainment, retail services and health and wellbeing that are sure to engage and entertain locals, residents and the broader Melbourne community.
Peri Macdonald, Executive General Manager Retail at Frasers Property Australia said, "At Burwood Brickworks, relationships with the Living Future Institute of Australia, our anchor tenants, as well as our specialty tenants have all been fostered to deliver a shared aspiration. We see the centre becoming the natural heart of the new mixed-used community."
Burwood Brickworks launches the first urban agriculture project in a shopping centre environment in Australia, a 2,000m2 rooftop farm run by acre Farm & Eatery, combining architecture and agriculture, connecting people to the food they eat.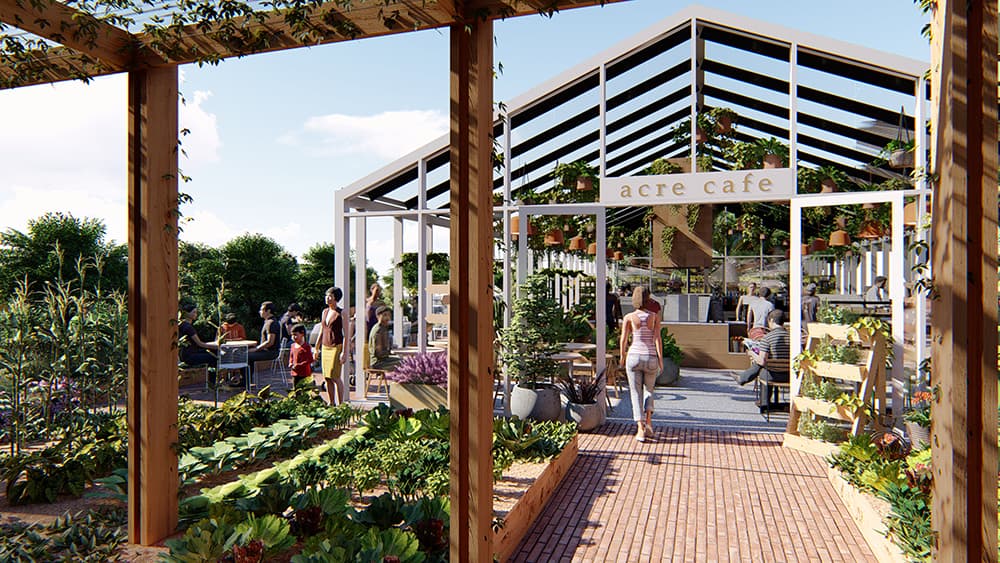 Other retailers to open include: Insight Early Learning, Cannings Butchers, Burwood Hu Hui Supermarket, Dogue, Biome, Glossed Nails, Ichiro Izakaya Bar, My Sushi, Little Mandarin, Mancave, Ladies Lair, iHub, Norwood Cafe, Northcote Tavern, MyPlace Massage and Foot Spa, Choice Pharmacy, Hot Hot Pot, and Ben & Jerry's.
The process and guidelines required by the LBC™ have made for an exciting journey that has tapped into uncharted territory for all businesses involved. A simple addition of doors on all refrigeration systems has cut predicted electrical demands by 10% across the centre, whilst all outlets have access to natural light and fresh air via clever skylights and operable windows throughout.
The Northern side of the building will be covered by three rows of citrus plants, not only protecting the building from the harsh sun reducing the heat within the building without using cooling systems, but also providing fruits to the farm and a striking visual appeal to people in the surrounding soon to be built homes and passers-by.
Burwood Brickworks will celebrate the natural environment to become a green enclave in an established suburban area. Designed by Melbourne-based NH Architecture with support on the interiors by North Melbourne-based Russell & George, the centre will see a permanent art installation by local Indigenous artist Mandy Nicholson, a Wurundjeri, Dja Dja wurrung and Ngurai illum wurrung woman over the ceiling as natural scents filter the air resulting in customers' senses being heightened through the elevated biophilic design.
The opening weekend will be focused on the local community and families, with the first 1,000 customers through the door receiving a branded ecological gift bag. Live music, free entertainment and interactive workshops will take place encouraging guest to have fun whilst they learn about the importance of sustainability.
Burwood Brickworks is a mixed-use development incorporating a range of sustainability measures including a large solar PV system and an embedded electricity network, achieving a 6 Star Green Star Design & As Built v1.1 (Design Rating) by the Green Building Council of Australia. Located 19 kilometres from the City of Melbourne, Burwood Brickworks is set to become another pulsating community hub, receiving a 6 Star Green Star Design and As Built v1.1 (Design Review) rating by the Green Building Council of Australia.