Ferny Grove Central, the brand-new, convenience retail and essential services centre, uniquely integrated with the adjacent Ferny Grove Train Station and Bus Interchange some 20km north of Brisbane's CBD, is being offered to market.
JLL's Jacob Swan and Sam Hatcher have been solely appointed to sell the convenience retail and essential services component of the development, which has been meticulously planned, designed and developed by one of Queensland's most experienced private development companies, Honeycombes Property Group.
Construction began on the development in August 2021, with completion forecast for Q4 2023. The broader development will also include 82 luxury apartments, a multi-level commuter car parking facility of 1,300 bays with the convenience and essential services hub.
The sale includes 12,323m of prime GLA, anchored by a full-line Woolworths Supermarket, Dan Murphy's, Goodstart Childcare, Goodlife Fitness Centre and Cinebar – complemented by a significant medical and allied health precinct, essential services and food and beverage operators.
JLL's Jacob Swan said: "From an investment perspective, there is nothing that compares to the scale, security and quality that Ferny Grove Central presents. Offering an extensive 12.2-year WALE (area), favourable net lease structures and strong fixed annual reviews, the sale offers significant future growth potential and unparalleled income security,"
"The strong focus on non-discretionary and essential service retailers will cement the centre as the 'go to' convenience asset in one of Brisbane's highest growth catchments," said Swan.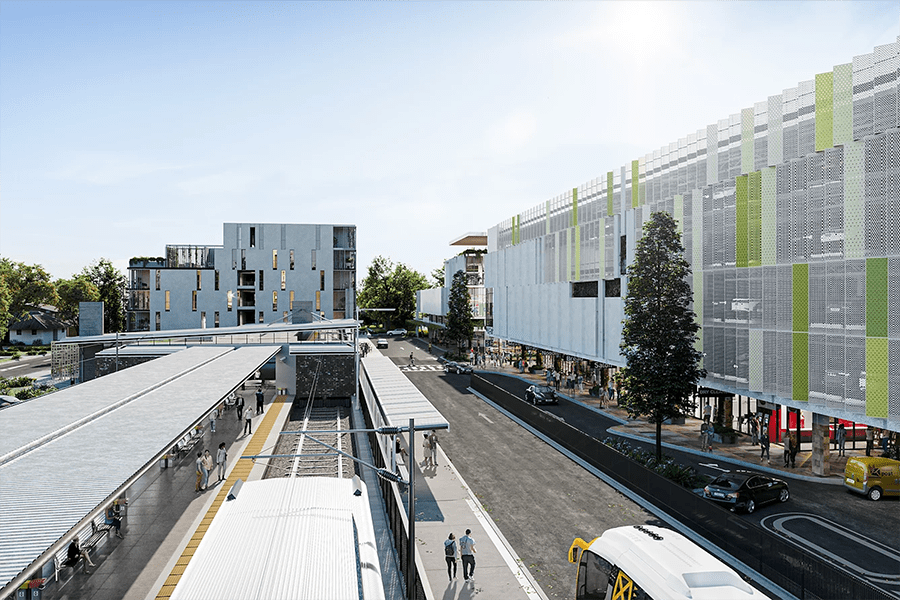 The integrated, efficient design would drive visitation and foot traffic to levels rarely seen within neighbourhood centres, with all retailers gaining exposure to more than 5,000 commuters daily.
Peter Honeycombe, Managing Director of Honeycombes Property Group, said, "The Ferny Grove Central project will revitalise the neighbourhood of Ferny Grove and transform the train station precinct into a vibrant suburban Transit Oriented Development (TOD)."
"With a range of prominent national retail and entertainment offerings in addition to the sophisticated residences that are The Fernery, Ferny Grove Central is set to reignite Ferny Grove and surrounding suburbs. This would not have been possible without the support from our joint venture partner MaxCap Group, one of Australia and New Zealand's leading commercial real estate investment specialists. Following a relationship of more than seven years MaxCap and Honeycombes joined forces in a joint venture to develop Ferny Grove Central and The Fernery."
Ferny Grove Central is being offered to market by JLL, with Expressions of Interest closing in early May.