Following the successful launch of Belmont Forum's FRESH precinct, the Perth centre will launch a monthly series of free events including cooking demonstrations, food sampling, workshops, local buskers, musicians and community market carts. 
Centre Manager Shane McLean said, the diverse and entertaining event series titled 'Join us at our Table' ensures Belmont Forum FRESH offers a point of difference. 
"FRESH is a unique place for sharing and inspiration. It is a space that provides our customers with quality, real and helpful advice and value for money. Our community pillars are relevant to our customer and clear touchpoints to drive engagement and participation. All activities and workshops are free for our customer to participate, ensuring everyone is always welcome at Belmont Forum." McLean said. 
Talented, well-known Perth chefs including MKR's Jordan Bruno, Belmont Forum's resident chef Sophie Budd and cook Daniele Foti-Cuzzola will take visitors on culinary journeys which will excite and delight the senses. Customers can expect home cooked meals, and wonderful aromas to fill the FRESH precinct. There will be plenty of tastings and recipe cards for customers to take home to inspire their home cooking.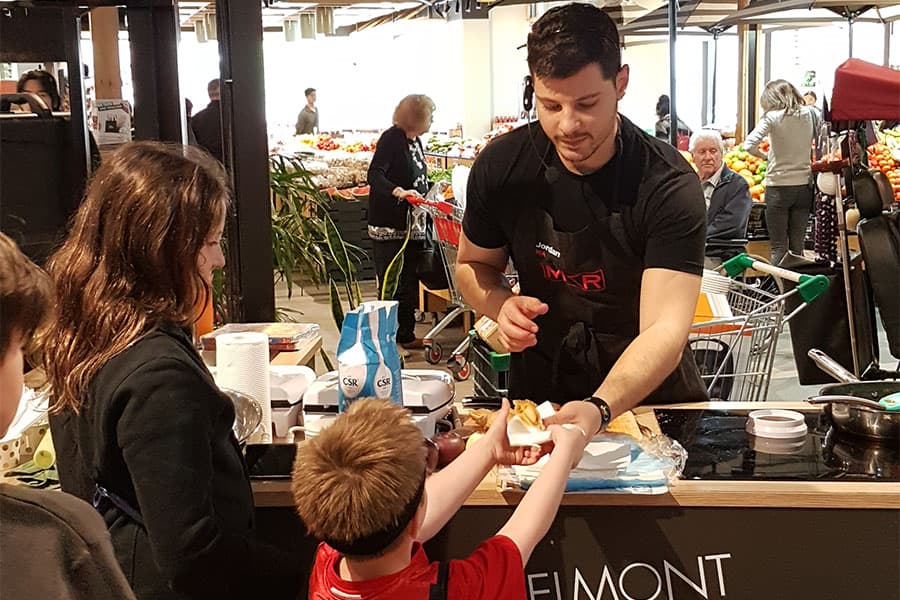 Belmont Forum will also host Sam, the Instagram 'Kmart Hack Queen', who will showcase two kitchen organising and styling workshops during March. Sam will demonstrate how to turn your kitchen and pantry into a well organised, styled and Instagrammable place by using affordable hacks and clever tricks using new Kmart items and products as well as Kmart cult favourites.
Friday 20 March is World Ravioli Day and will be celebrated with ravioli cooking demonstrations and tastings with Netflix's The Chefs' Line, Daniele Foti-Cuzzola. Tickets are free for all events.