As part of  Bayfair Shopping Centre's $115 million development, a quiet room is now open for visitors with sensory processing and autism spectrum disorders. The AMP Capital managed centre opened the room, which has been developed with guidance from Autism New Zealand, on Tuesday 12 November.
The quiet room been specifically created for people who can become easily overwhelmed in bright and busy environments. The room can also be used for those who experience anxiety, have panic attacks or who are temporarily feeling unwell and need to sit down in a calm space away from the noise of the shopping centre.
Bayfair centre manager and leading accessibility advocate Steve Ellingford said, "It is difficult for families affected by sensory processing and autism spectrum disorders to go to busy public places – in fear that they won't be able to find somewhere suitable for their family and their needs. The quiet room provides a safe haven and allows for them to continue their shopping, especially as we head into the busy holiday period."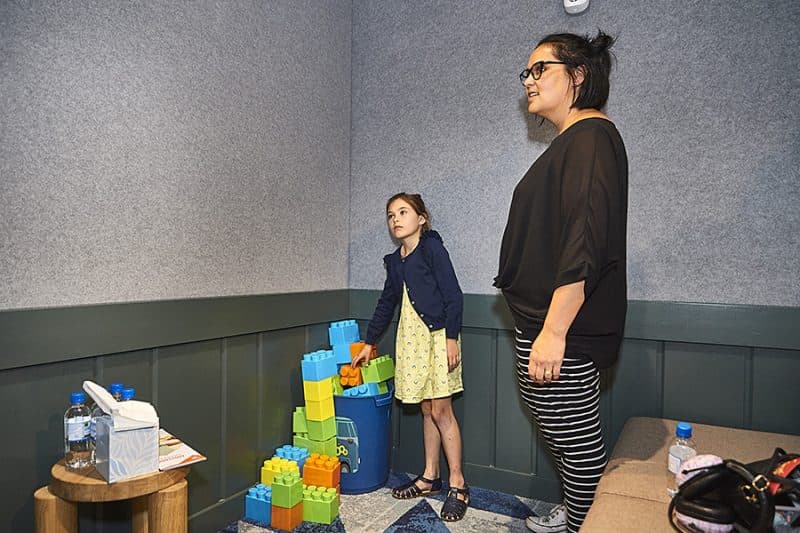 Ellingford said, "We have had a quiet room in our plans for some time and are really pleased that through this development we are now able to offer this new space for shoppers and visitors. In addition to the quiet room we have also opened a second parents' room so mums and dads can have another peaceful and private space to change, nurse and calm their young ones."
The centre has already had a positive reception for other sensory activities, from Sensory Santa to sensory school holiday events, and the quiet room – which appears to be a first for a shopping centre in New Zealand – was an important addition in the development design process.
For many people with sensory processing and autism spectrum disorders, background music and bright lighting can make for an extremely unsettling experience. The quiet room is designed to combat this, eliminating the chaos and sensory overload that may usually overwhelm those with these disorders and giving them a safe place to escape in a shopping centre environment.
According to Autism New Zealand, autism spectrum disorder touches the lives of more than 76,000 people and their families in New Zealand, with 1 in 59 being diagnosed with autism.
Dane Dougan, the chief executive of Autism New Zealand, said: "We know that for our community with sensory issues, the bright lights, music and general festivities around a visit to the mall can be overwhelming. We want all members of the community to be comfortable in that environment and Bayfair Shopping Centre's quiet room initiative shows understanding of our community. It is something that we see as very important and will make a big difference in the experience. As an organisation we advocate strongly for understanding and this a great example of that."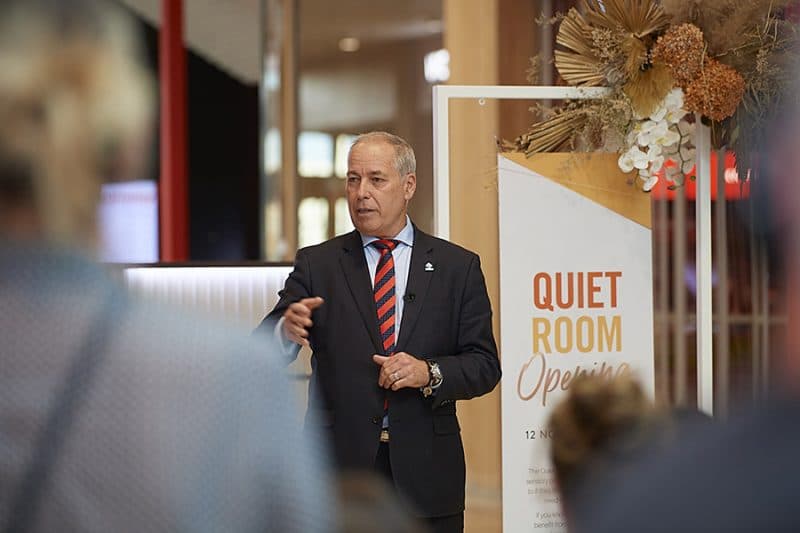 The quiet room will be launched at a low-key after-hours event where members of the community and those with sensory processing and autism spectrum disorders can view the room and sign up for access. In planning for this event, the centre has considered many aspects from catering to seating and working with tenants who are trading late to minimise disruption.
Other considerations for this event include:
• All mall audio will be turned off
• Centre directories will be available in Braille
• The event will take place at the nearest entry to plenty of accessible parking (which will be monitored)
• Toys will be supplied that are best suited for those with sensory processing and autism spectrum disorders
• A representative from New Zealand Sign Language (NZSL) will sign the info given at the event
• Mobility scooters and wheelchairs will be available at the event and assistance where required from vehicles using accessibility parking.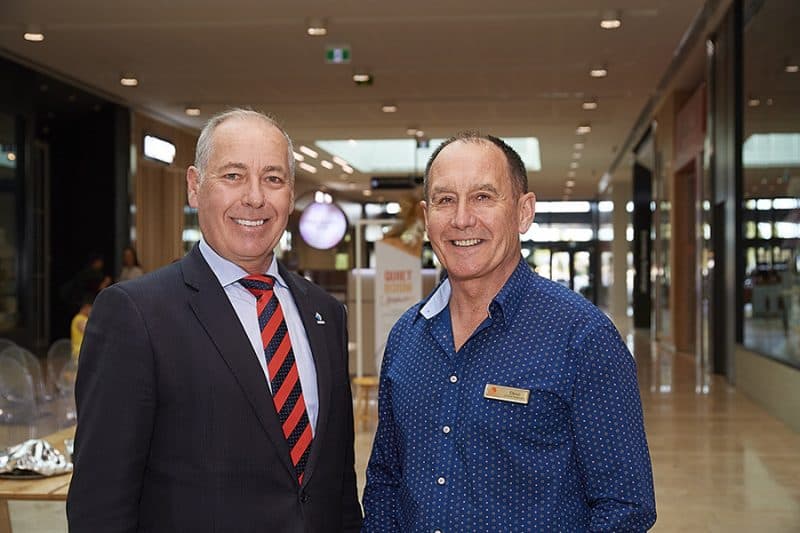 The quiet room will be accessible using a personalised electronic access card that users can register at the Bayfair customer service desk. Once the access card is issued it will give will give quick easy access to the quiet room at any time.