Bathurst Chase Shopping Centre has been listed for sale by Quanta Investment Funds, presenting an opportunity to acquire a strong-performing convenience and service-focused neighbourhood shopping centre.
CBRE's James Douglas, Joe Tynan and Michael Hedger together with Stonebridge's Philip Gartland and Alex James-Elliott have been exclusively appointed to steer the on-market sale campaign.
Bathurst Chase is anchored by a high-performing Coles supermarket on a rare capped net lease, with equally rare 10-year options. The supermarket is supported by a Liquorland and complemented by a majority food and non-discretionary retailer offer.
CBRE's James Douglas said:"This is an attractive opportunity for an investor to acquire a neighbourhood shopping centre featuring a Coles supermarket which is trading exceptionally well. It is the only Coles within the Bathurst region, providing a clear point of difference to the centre's peers. There is also an opportunity to enhance the centre's income via active management of the specialty offering."
Other attributes include the centre's land-rich, 11,710m2 freehold site within the heart of the Bathurst CBD, offering excellent exposure to the main retail precinct along William Street and direct vehicular access from the Great Western Highway.
"The centre's established loyal customer base and extensive trade area population of 43,850 coupled with its strongly trading Coles offering and income upside, will appeal to a wide range of investors, including institutional buyers, syndicators and private groups," Douglas said.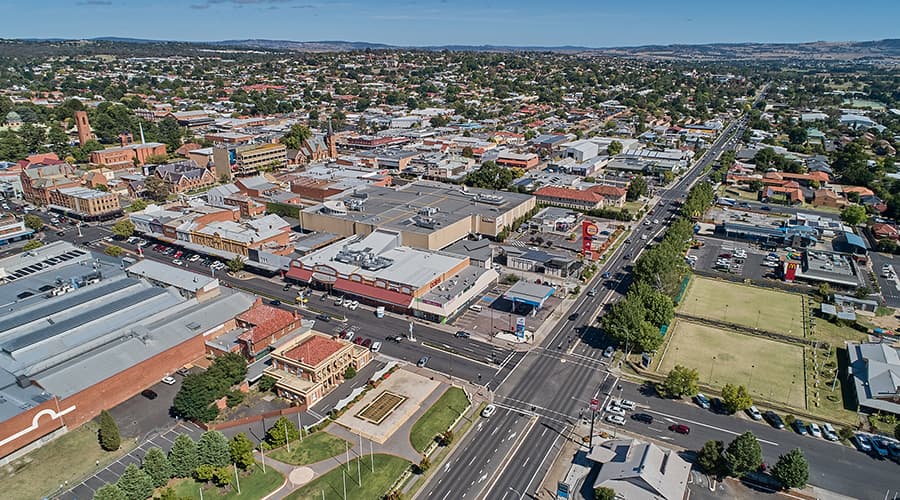 Stonebridge's Philip Gartland added, "In the current changing market, the ability to secure a neighbourhood shopping centre with tangible competitive advantages and genuine value add opportunities, will prove highly attractive. Of particular appeal is the relative capital value of assets on a dollar per square metre basis in comparison to current high construction costs, with many assets sitting below replacement cost. Bathurst Chase appears to have a strong value proposition in this regard."
"In addition, Bathurst's strong forecast population growth is almost double the NSW non-metropolitan average. These value drivers and fundamentals will form the foundation for the future repositioning of the centre, with private investors currently extremely focused on the ability to drive income growth for their assets," said Gartland.
The centre's growing trade area comprises an affluent resident population, with average per capita and household incomes 4% and 6% respectively above the non-metro NSW benchmarks. This drives significant retail spending of $671.8 million, with forecast growth of 3.7% p.a. to reach $1.34 billion by 2041, set to be a key driver of the turnover performance for the Coles supermarket and Liquorland.
The wider Bathurst region generated $2.6 billion in regional product in FY22 across a vast industry profile, primarily focused on health care/medical, education, agriculture, manufacturing, and tourism.
Bathurst also features the world-renowned Mt Panorama Racing Circuit, which hosts several international events annually culminating in the iconic Bathurst 1000 – a four-day motorsport festival, which had almost 200,000 people in attendance in 2022 and is estimated to add $17 million to the local economy each year.
Expressions of Interest for Bathurst Chase Shopping Centre close Wednesday, 5 April 2023.