On Thursday 23 June, Armada Dandenong Plaza, in Melbourne's south-east, celebrated the opening of its new-look Woolworths Precinct on Level 3.
The upgrade development works originally commenced in October 2021. This new 'market-like' precinct offers more walking space and clearer views to retailers within the Level 3 precinct. A new travellator has also been installed to allow easier access to a new look Woolworths and fresh food retail precinct from the Level 4 multi-deck car park. The new precinct also features a Degani coffee cart, refurbished Smokemart & Gift Box, and the opening of new retailers, Mr Fruit, Mr Fruit Café and Sushia.
Graham Terry, Managing Director, RetPro Management said: "The aim of the Woolworths Precinct Level 3 upgrade development was to create an engaging 'market-like' atmosphere within the Centre that also offered easy access for shoppers to this precinct. We are really pleased that both goals have been met as we launch this new exciting fresh food precinct. The addition of new retailers, Mr Fruit, Mr Fruit Café and Sushia, and the relocation of Degani are an ideal fit to round out the fresh 'market-like' feel of the precinct and we look forward to welcoming new retailers into this precinct in the coming months."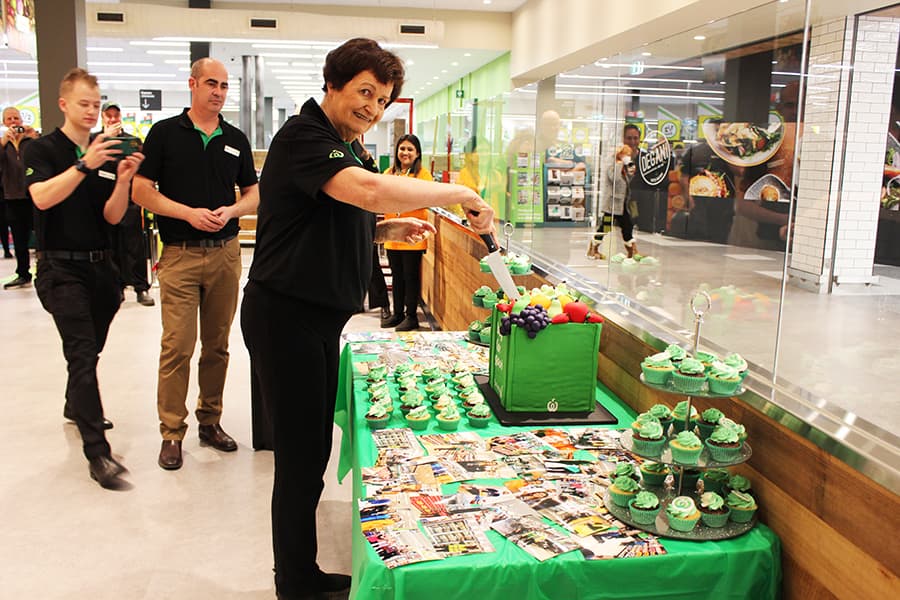 The new-look Woolworths was officially launched with a team briefing and cake-cutting ceremony. Store highlights of the newly renovated Woolworths at Armada Dandenong Plaza include an extended range of fresh fruit and vegetables, fish and seafood and an exciting continental-style deli featuring an impressive range of local and international cheeses. With a focus on convenience for customers, Woolworths on Level 3 is also offering a new direct-to-boot service.
Anne Johnson, Centre Manager at Armada Dandenong Plaza said: "The new-look Woolworths and retailers within our Level 3 precinct not only deliver convenience but offers an impressive range of international and locally sourced products and services suited to our multi-culturally diverse customer base. We look forward to announcing new retailers to the precinct in the coming months."
To further celebrate the new precinct, the Centre also hosted live activities and plenty of customer giveaways including live cooking demonstrations, spin and win competitions, free Woolworths "Bag for Good" bags, roaming Fresh Fruit characters and face painting for kids.
"The past 12 months has been flourishing with new brands at Armada Dandenong Plaza and with more new retailers soon to be added to the retail mix, we look forward to creating a great customer experience with variety and value, delivered in a family-friendly environment," said Terry.
Over the past 12 months, Armada Dandenong Plaza has welcomed the opening of new retailers on Level 3 including Priceline Pharmacy, Sharetea, Bolero, First Step Fertility, MyPhone Repairs, BC Massage and Oscar Wylee. The Centre also welcomed Poke Bibimbap (Korean Cuisine) into the Level 2, Food Court and Smart Mobile in the Level 1 precinct.