AMP Capital has signed a three-year agreement with renewable electricity retailer SmartestEnergy. The deal will see the AMP Capital managed component of UniSuper's direct property portfolio become carbon neutral from 1 January 2022, eight years ahead of target.
As part of the agreement, a 10-hectare, community solar farm in Numurkah VIC, will link circa 6 gigawatt hours (the equivalent of the energy consumption of nearly 1,000 houses in NSW) to AMP Capital managed UniSuper assets including Dapto Mall, Marrickville Metro, 7 Macquarie Place and Malvern Shopping Centre. This solar farm is owned and operated by Providence Asset Group.
AMP Capital's Head of Platform Operations and ESG Investing, Real Estate, Chris Nunn said the signing of this renewable power purchase agreement (PPA) marks a significant milestone in delivering on AMP Capital's commitment to achieve long-term sustainable outcomes across the real estate assets we manage and support a renewable energy future.
"We are proud to be taking this step with UniSuper, a real estate owner who prioritises sustainability as much as we do. Working with our clients to deliver on their carbon neutral ambitions across their real estate portfolios is a key part of our sustainability strategy and importantly, aligns with the goals of our clients and their members who are focusing more than ever before on the sustainability of the assets in which they invest."
This agreement is also in line with UniSuper's overall net-zero emissions strategy, which could see it become one of the first super funds to achieve net-zero carbon across its entire direct real estate portfolio.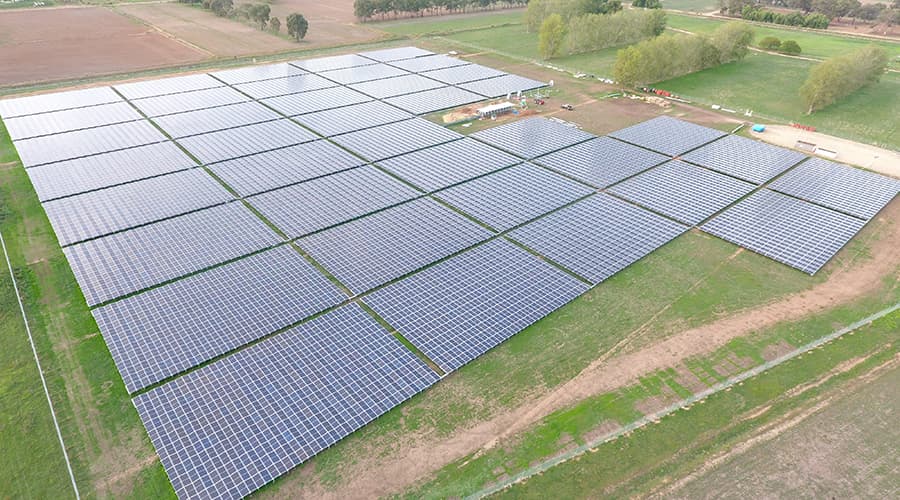 John Pearce, UniSuper's Chief Investment Officer said, "We're committed to being an environmental, social and governance (ESG) leader. UniSuper, and our members, are passionate about advocating for the rapid decarbonisation of our economy, and so we're proud to achieve carbon neutral status for [such a large part of] our direct real estate portfolio from 1 January 2022, eight years ahead of our initial target for this asset class.
"This renewable energy agreement demonstrates carbon neutral portfolios can be achieved to maximise the sustainability of the portfolio without sacrificing investment returns for our members. We thank AMP for supporting our portfolio-wide commitment to net zero with comprehensive actions to meet this ambitious target."
As part of the agreement with SmartestEnergy, renewable energy certificates (LGCs) created by the Numurkah solar farm will be allocated to match 100% of the base building electricity consumption for UniSuper's east coast assets, meaning that there are zero carbon emissions associated with the electricity consumed by the base building services, including the air conditioning and lifts.
Robert Owens, CEO, Australia for SmartestEnergy said, "It is excellent to work with forward thinking and sustainably focused organisations such as UniSuper and AMP Capital. This agreement shows the demand for renewable energy in Australian business and we at SmartestEnergy aim to connect more companies to renewable generation, enabling their important steps towards Net Zero."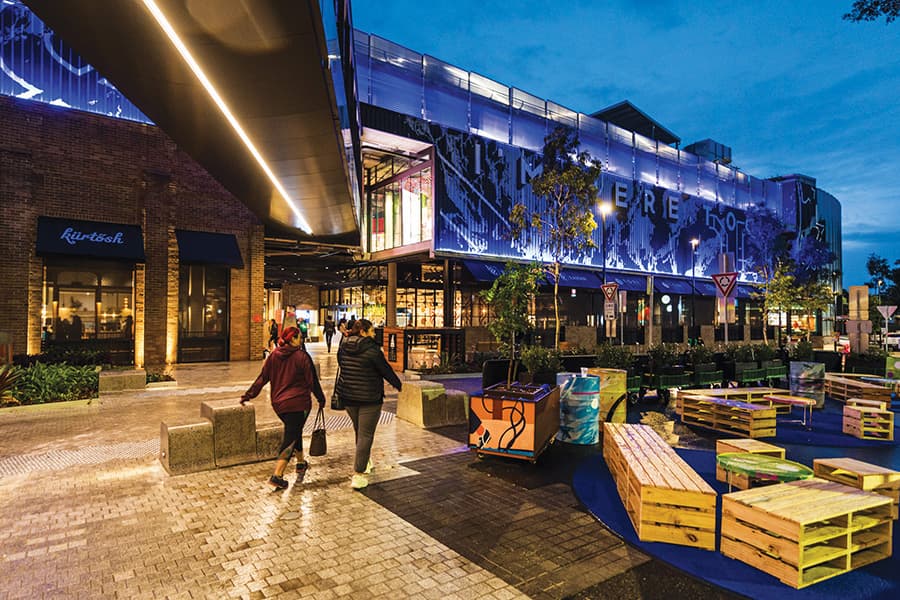 AMP Capital has a Net Zero Carbon target for its entire managed real estate portfolio by 2030, covering Scope 1 and 2 emissions. The renewable energy procurement strategy is one of a number of initiatives aimed at achieving Net Zero Carbon across AMP Capital's entire managed real estate portfolio by 2030.
According to Nunn, buying renewable electricity is the most significant step owners and operators of real estate assets can take to rapidly reduce our carbon emissions. "Renewable electricity contracts are now established and cost-effective for businesses with significant electricity demand. At AMP Capital, we've found that switching to renewable electricity has resulted in lower and more predictable energy costs, and that helps insulate our tenant customers from volatility in the electricity market.
"The signing of this renewable electricity contract helps support the viability of new solar farms and provides a market signal that there is demand for more renewable electricity generation facilities to be built. The contract also supports clean energy jobs and the orderly transition away from fossil fuel dependence in Australia.
"We are proud to be able to show that a major commercial real estate portfolio can achieve zero net carbon in a cost neutral way at a price that is less than what we've paid for traditional electricity, and that supporting renewables and combatting climate change is not only the right thing to do for the environment but also cost effective for our investors." said Nunn.