AMP Capital has introduced Scentre Group as a joint venture partner in Garden City Shopping Centre, by selling a 50%  interest for $575 million on behalf of investors in the AMP Capital Diversified Property Fund (ADPF). The sale reflects a 3.6% premium to the asset's most recent valuation which was based on a capitalisation rate of 4.75%. As part of the transaction, the management of Garden City will transfer to Scentre Group as the centre rebrands as Westfield Booragoon. ADPF will continue to hold the remaining 50% in the asset.
The $575 million sale represents the largest retail transaction ever to occur in Western Australia. Colliers International's Head of Retail Investment Services – Australia, Lachlan MacGillivray with CBRE Head of Retail Capital Markets – Pacific, Simon Rooney negotiated the sale on behalf of ADPF.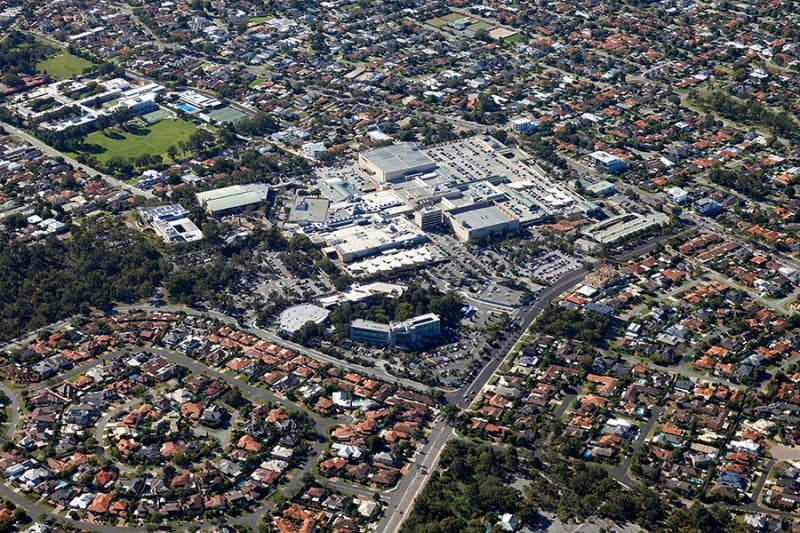 Just 15 minutes south of Perth's CBD, Garden City Shopping Centre is located in the highly affluent metropolitan suburb of Booragoon. Garden City was ranked most productive shopping centre for speciality turnover per square metre in Western Australia and ranked fourth nationally in the 2018 Shopping Centre News Big Guns report.  The 72,843m2 centre features six majors, eight mini majors and more than 160 specialty stores.
Scentre Group CEO Peter Allen said: "We are excited to expand our operating business by adding the rebranded Westfield Booragoon to our leading Living Centre portfolio.
"Opportunities to purchase the best assets like Booragoon are rare. This acquisition follows the transactions we executed earlier in the year which released $2.1 billion of capital allowing us to pursue strategic and long-term value creating opportunities such as this one today."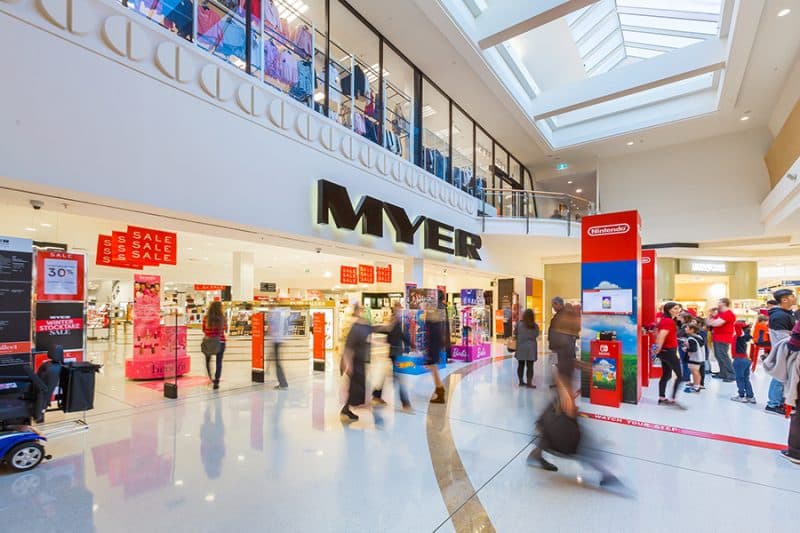 Scentre Group will immediately commence pre-development work for a new development scheme in order to create long-term value for the co-owners.
AMP Capital Diversified Property Fund Manager Brett Williams said that this outcome followed an extensive sale process with a number of domestic and international investors. "I'm pleased to announce that Scentre Group will become a joint owner alongside the investors in ADPF by taking a stake in one of the best major regional shopping centres in Australia.
"This is an excellent outcome for our investors. Encouraged by recent investor appetite in high-quality shopping centres, our strategy was to introduce a joint venture partner to reduce asset concentration and provide further diversification for our investors.
"It also benefits our retailers and shoppers in Western Australia as this partnership will allow for further investment in this high performing centre. We will recommence development planning with Scentre Group to ensure Garden City continues to evolve and remain one of the best retail assets in Australia," Williams said.
AMP Capital has a long history in Western Australia and has been involved with Garden City Booragoon for more than 25 years. As part of the transaction, the management of Garden City will transfer to Scentre Group. AMP Capital and Scentre Group have a long-established partnership in co-owning centres including Liverpool, Southland, Tea Tree Plaza, and Warringah Mall.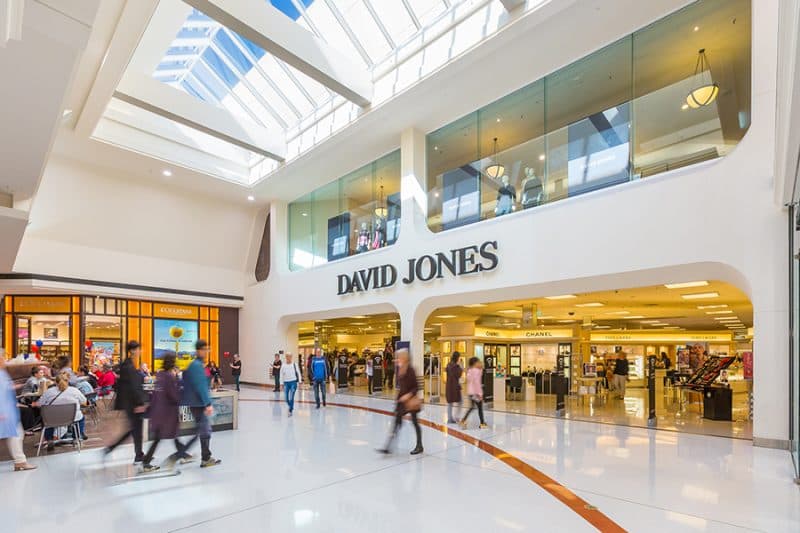 Anchored by retailers David Jones, Myer, Kmart, Woolworths, Coles and Hoyts Cinema, Garden City Booragoon is Western Australia' best performing regional shopping centre and one of Australia's best performing shopping centres by MAT per square metre.
Colliers International's Head of Retail Investment Services – Australia, Lachlan MacGillivray said: "Garden City Booragoon is one of the most dominant shopping centres in Australia and is ranked in the top five regional centres nationally for specialty MAT per square metre. This is the highest specialty productivity for a regional centre that has transacted in the last ten years," 
"The Centre has incredible fundamentals with approximately 9.3 million annual visitors and has an average spend of $68 per person – which places Garden City in the top three centres nationally for average spend per visitor.
"The sale of Garden City takes this year's total regional centre sales to $1.820 billion, which is $115 million shy of 2018's regional sales. We are seeing experienced and sophisticated retail investors seizing the opportunity to invest in high quality and high conviction assets which are rapidly evolving to meet the needs of future customers."
Garden City serves a Total Trade Area of over one million residents representing some 49% of the total metro-Perth population.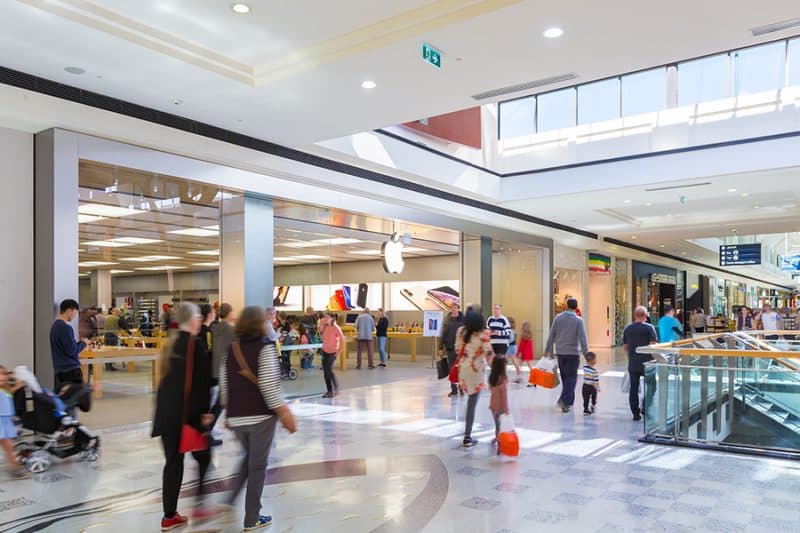 The Total Trade Area's retail spending power is one of the strongest in Australia estimated at $15.1 billion and is projected to increase to $31.8 billion by 2036. 
Simon Rooney, Executive Managing Director, Retail Investments Pacific at CBRE said, "The sale of Garden City represents an investment into one of Australia's strongest and best performing regional centre assets, which is a clear sign investors are seeing attractive relative value in the sector and moving on high quality retail plays."
"Demand for core retail assets is increasing, primarily from major offshore investors looking for accretive, sustainable returns and a diversified income and asset base. On the domestic front, we expect the Garden City sale to Scentre Group to kick start local investors to re-enter the sector and strategically reshape and build high quality retail portfolios into the next cycle."
As a result of this significant change to Scentre Group's Perth portfolio, as well as Booragoon's future development opportunities, Scentre Group have decided to defer the expansion of Westfield Stirling. The Group intends to retain its ownership of Stirling in order to maximise its performance and preserve the development opportunity in the longer term.

With this acquisition, Scentre Group's portfolio includes four Living Centres in the West – Westfield Booragoon, Westfield Carousel, Westfield Stirling and Westfield Whitford City.