Moelis Australia Asset Management has listed its Hollywood Plaza Large Format Retail Centre in Adelaide on the market. The fully leased, 8,080m2 centre, returns an annual net income of $980,000 from six separate tenancies including national tenants Cheap as Chips, Supercheap Auto, Salvation Army and Anytime Fitness, with a WALE of 5.8 years.
The centre, located at Salisbury Downs within the City of Salisbury, approximately 20km north of Adelaide's CBD, is strategically positioned along a significant main street frontage and opposite the Hollywood Plaza shopping centre, home to Woolworths, Coles, Target and 64 specialty stores.
CBRE's Justin Dowers said large format retail centres presented a unique value proposition in the commercial property market, demonstrating strong performance, particularly when located in growth areas and where complemented by neighbouring major shopping centres.
"Large format retail centres are generally located on large land parcels with rents more closely aligned to industrial than traditional retail rents, making the land and building rates, per square metre, exceptionally compelling. When located in growth areas these centres have been particularly attractive to investors with an eye to future growth potential,'' Dowers said.
The 37,000m2 site also presents investors with significant value-add or expansion opportunities including mixed-use development due to the low, 22%, site coverage.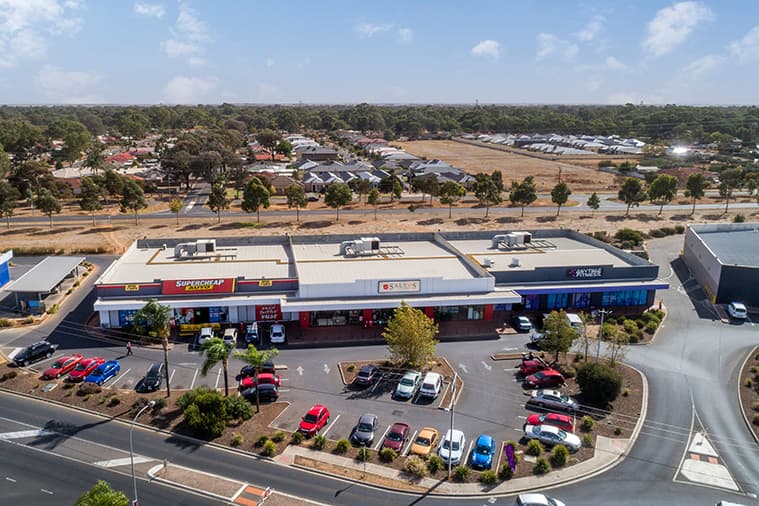 CBRE's Michael Fenton said the centre's full occupancy underscored the demand from retailers for exposure to this type of asset.
"This type of integrated, large format retail centre, has proven very popular with retailers in attracting larger volumes of customers than standalone retailing. The additional security offered here by the fixed annual increases in each of the six leases along with the space available for future expansion will be noted by astute investors,'' Fenton said.
He said South Australia's economy was currently experiencing a period of growth, buoyed by significant investment in key sectors such as the $86 billion ship building program and $5 billion investment to-date in the largest teaching hospital in the Southern Hemisphere, with these projects expected to benefit the state for decades to come.
"We expect that given the positive economic position that South Australia can now lay claim to, the abolition of stamp duty on commercial transactions and the overall strong attributes of the asset, the centre will generate a high level of interest from local, interstate and international investors.'' Fenton said.
According to population experts .id, the City of Salisbury's forecast population for 2019 is 144,440, which is expected to grow to 153,520 by 2036.
The centre will be offered for sale by Expressions of Interest closing August 22, 2019.