Australian retail turnover fell 4.1% in December 2020, seasonally adjusted compared to November, which saw a major increase as Victoria came out of lockdown; but in annual terms retail turnover remains at elevated levels, up 9.6% when compared with December 2019, as shoppers nationwide splurged more than $55 billion throughout the Christmas trade period.
Online sales made up 9.1% of the total retail sales in December 2020, a rise of 6.6% when compared to December 2019.
There were significant falls compared to November in Victoria (-6.8%) and New South Wales (-4.9%) also fell as the Northern Beaches cluster impacted spending in the lead-up to Christmas.
National Retail Association (NRA) CEO Dominique Lamb said that pent up demand following lockdowns and an inability for Australians to travel overseas had led to high levels of discretionary spending during the festive season.
"From Black Friday and Cyber Monday in November right through to the final days before Christmas and Boxing Day, consumers across the country splashed their cash at the shops. The reopening of state economies coupled with Australians unable to spend the holiday period overseas led to a higher than usual level of discretionary spending", said Lamb.
"We also saw a substantial increase in online spending, with digital sales eclipsing the $5 billion mark across the Christmas period." She said.
Lamb noted that while the figures are promising, the economy remains in a volatile state.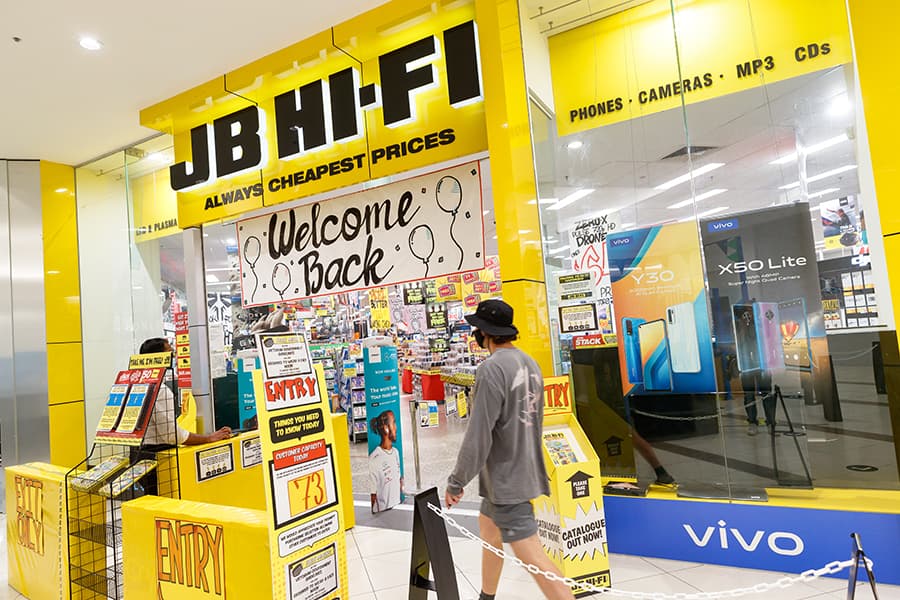 "These figures bode well for retailers, but as recent lockdowns in Queensland and Western Australian show, the economy remains in a volatile state. Until a vaccine is widely administered there will remain a degree of uncertainty and the retail sector will continue to keep its guard up."
Australian Retailers Association (ARA) CEO Paul Zahra said it's a fantastic result and shows the economic recovery is tracking well, despite the COVID threat still lingering.
"The impressive retail trade results we saw in November have continued through to Christmas, with Aussies spending $30.4 billion in stores and online in December alone," Zahra said.
"The figures today show year on year increases across the major retail categories with household goods up $837 million or 18%, clothing footwear and personal accessories up $221 million or 10% and department stores up $82 million or 5%. However, not surprisingly, cafés, restaurants and takeaway food services were down $85 million or 2% year on year.
"There's a lot of momentum in the market, whilst we don't expect a fiscal cliff, we are expecting sales to soften in 2021. JobKeeper and the JobSeeker coronavirus supplement are due to end in March, and that may have an impact on consumer spending", Zahra said.
He concluded, "Despite everything that has been thrown at them, retailers have shown great resilience to weather the COVID storm and remain cautiously optimistic for the year ahead."