The Shopping Centre industry is driven by people. It's the skills and expertise of the people that manage, develop and evolve shopping centres for their communities that creates this great industry. Shopping Centre News profiles a range of interesting people from the industry each week. This week we speak to Andrew Cole, General Manager, Sustainability who has an critically important role in developing and implementing the ESG strategies for Lendlease's retail, industrial and office funds. 
What is your current role and main responsibilities?
My current role at Lendlease is General Manager, Sustainability for our Investment Management Business here in Australia. I am lucky enough to be responsible for the integration of our Environmental, Social and Governance (ESG) strategies for our retail, industrial and office funds. In my role, I get to work with our tenants and investors to ensure that the places we own and operate are resilient and adaptable to change, as well as inclusive, use resources sustainably, and foster community and environmental health and wellbeing.
How did you get in to this industry?
I ended up in sustainability for real estate in part by being in the right place at the right time, by being brave enough to put my hand up for an amazing opportunity and by continually showing a keen interest to learn.
Tell us a little bit about your career
Prior to joining Lendlease in 2007,  I worked for the NSW Department of Planning's first sustainability unit. The team was responsible for developing and implenting an innovative web-based planning tool that assessed the water and energy efficiency of new and existing homes, within the development approval system. This role gave me my start and helped me to develop the technical and interpersonal skills that have enabled me to progress at Lendlease over the past 12 years.
While at Lendlease, I have been lucky enough to work with our global business and travelled to our other regions, being Europe,  the United States and Asia. I have also been fortunate to work with our Australian Property business teams in helping to secure new projects.
For Lendlease, sustainability has always been an integral part of the way in which we do business. Our retail teams undertstand that sustainability is both smart for business, as well as the right thing to do for the communities in which we operate. Our Australian Prime Property Fund (APPF) Retail was ranked as the global number one retail fund in the 2018 Global Real Estate Sustanability Benchmark. I am very proud of our teams for embracing our continued ambition to be recognised as a world leader in responsible property investment.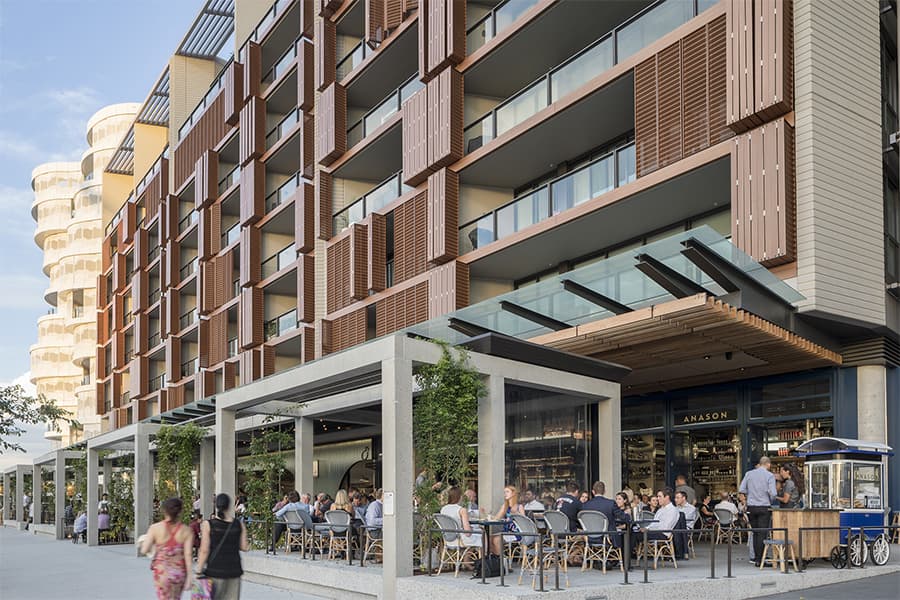 What do you love most about your job?
Definitely the people, both here at Lendlease, as well as our customers. The people within our retail team are very passionate about creating the best places for our customers, tenants and investors and this passion is contagious. I am lucky enough to be a part of developing and implementing environmental and community initiatives at our centres –watching these programmes come to life is #awesome.
What do you least like about your job?
Honestly? Nothing. I love my role and Lendlease as a place to work. I would say however that admin is an area of my personal development that needs some work – both in terms of finding the time to get it done and the motivation to do it.
What motivates you?
I am relatively new to my other (and arguably my most important) role … being a father. Since the birth of my daughter, Olivia (2 years old) and son James (8 weeks old), my sustainability passion has gone to the next level. I am motivated to create a built environment that delivers healthier outcomes for both the planet and the people who spend their time living, working, playing and shopping in it.
Our industry creates buildings not just for today. We build them with a vision for the next 100 years. I am motivated to ensure that the decisions we make today don't compromise the ability of future generations to meet their own needs. This obviously includes my children, Olivia and James. I wonder how they will learn, what places they will call home, work from etc…
What makes a great General Manager for Sustainability?
Resilience. Over the years, sustainability professionals have needed to be resilient, by which I mean pushing boundaries to test the conventional and not accepting "no", or "this isn't the way it's been done…" as answers. Today, I think great collaboration and influencing skills make for a great General Manager for Sustainability.
What is your most memorable moment of your career?
I would have to say meeting former President Bill Clinton to discuss Carbon Neutral cities and urban regeneration is close to the top of the list. He's a lot taller in real life than I expected. Our Barangaroo South mixed-use precinct in Sydney is a leader in both environmental and social sustainability and is one of three projects that Lendlease is working on globally as part of a program that originated from the Clinton Climate Initiative (now C40 Cities) to look at innovative low carbon models for development.
What do you think makes a successful shopping centre?
I think a successful shopping centre becomes an intrinsic part of the community in which it operates. To do this, it needs to adapt to the changing needs of the community that it serves. Great centres provide the right mix of experience, amenity and convenience for their customers.
Which, in your opinion, is the best example of a good shopping centre, retail precinct or place?
I love Sunshine Plaza! I think it is a great centre because it is responding to its community, as well as contributing to the Sunshine Coast as a tourist destination. The Centre's redevelopment is building on existing sustainability initiatives, including 1.1 MW of solar power and waterways throughout the centre, which include the outdoor food and beverage offering down Cornmeal Creek, as well as activated food and beverage experiences for customers and an interactive high ropes course.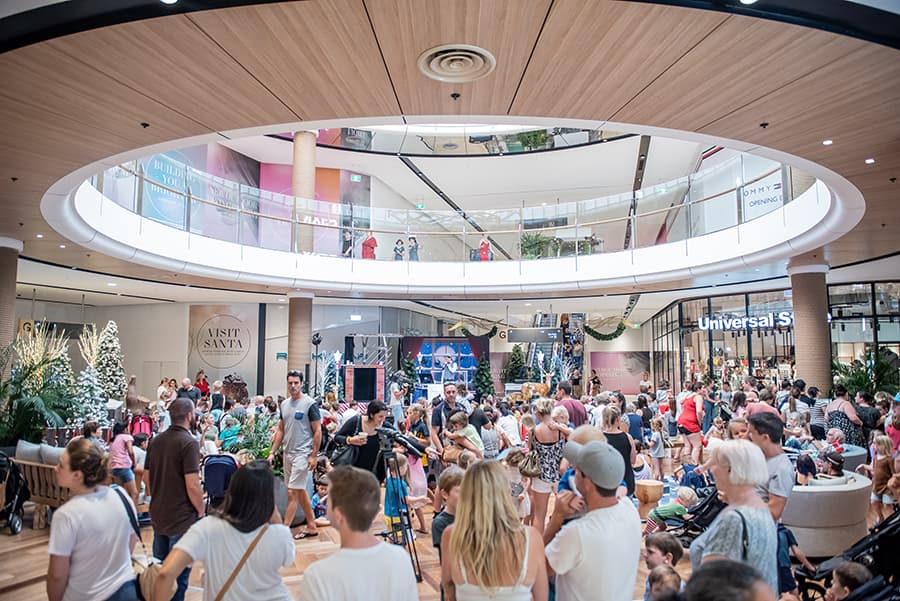 A little closer to home for me – I am loving watching the urban retail offering of Barangaroo South and Darling Square come to life and become a part of Sydney City's fabric. City food and beverage offerings, combined with targeted retail within these mixed-use precincts, are key pillars of our place activation strategies and are great emerging examples of new shopping experiences.
What advice would you give to someone starting in the industry?
Firstly to become Customer Obsessed and to build relationships. I have been lucky enough to have had a series of fantastic mentors throughout my career, from which I still learn on a daily basis. Also to always invest in your learning and development so that you are able to share this experience with the next generation of leaders in real estate down the track.
What do you do in your leisure time to de-stress?
I have always loved being close to the water, whether that be relaxing, swimming or surfing. It has always been a calming influence on me, helping me to switch off and brings back very fond childhood memories. The best board meetings I've attended have always been a long way away from the office and work!
What's your favourite retailer and why?
I can't go past a well-fitting suit and tailored shirt. P.Johnson Tailors are my favourite retailer, much to the chagrin of my wife Bridie who introduced me to the brand with a birthday gift more than a decade ago. They custom tailor suits, shirts and clothing for every occasion – from the beginning of the process to the end, they focus on a quality product suited to our climate, as well as the customer experience.
Do you like shopping?
Yes, I definitely enjoy a little retail therapy – whether that be fashion or eating out. In another life, I would have liked to write a food blog or have a retail podcast.