The GPT Group and AMP Capital's planned 75,000m2 redevelopment of Cockle Bay Wharf, at the heart of Darling Harbour, is progressing to the next stage of the approvals process with the Stage Two Development Application and Environmental Impact Statement going on display.
A new public park spanning the Western Distributor and connecting Sydney's CBD to Darling Harbour is part of an $891 million retail and office tower proposal on public exhibition.
Matthew Faddy, Head of Office and Logistics at The GPT Group, said: "This milestone is an exciting next step in the proposed redevelopment of Cockle Bay Wharf. The revitalisation of the harbourside Cockle Bay precinct will create a community destination that offers world-class retail, commercial, entertainment and open space for the public to connect with and enjoy.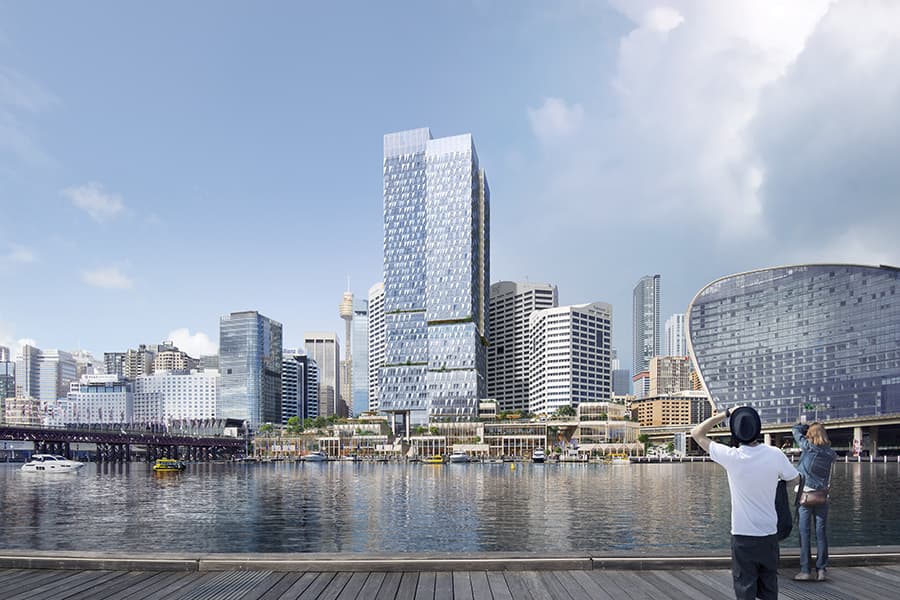 "Delivering more than 6,500m2 of additional open public space, with new green space created over the top of the eight-lane Western Distributor, the redevelopment will enhance connectivity between Darling Harbour and the CBD community. It will also have connectivity to key public transport hubs, including Town Hall Station and future Metro stations.
"The redevelopment will contribute to the creation of more than 3,000 jobs through the construction period, investing in the revitalisation of the CBD and Sydney economy, as we recover from the disruptions of COVID-19."
Martin Ritchie, Fund Manager of GPT Wholesale Office Fund, said: "This is an important milestone in the evolution of Darling Park and will expand the precinct into a world-leading workplace along Sydney's waterfront, with outdoor space on its doorstep and direct access to a vibrant community."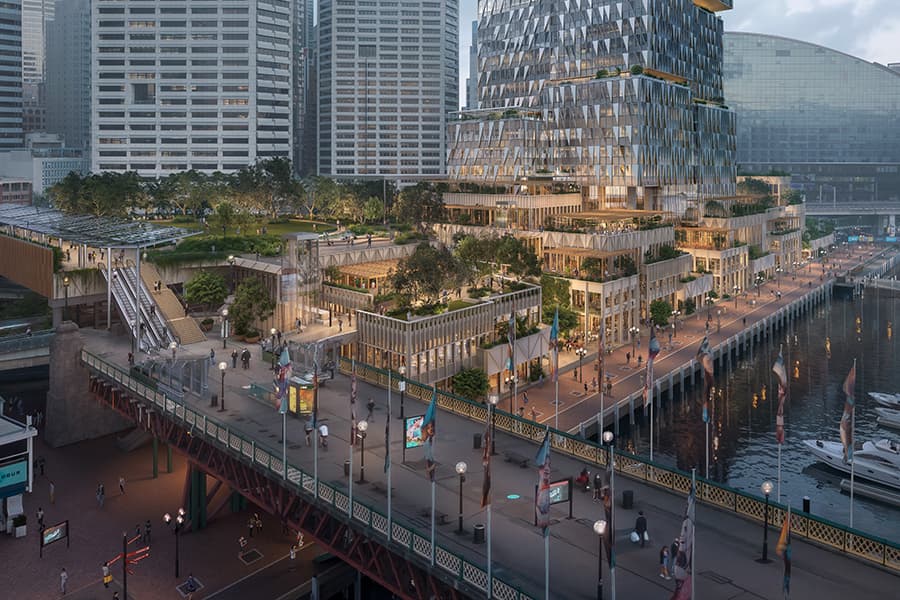 Kit Georgeos, AMP Capital Wholesale Office Fund Manager, said: "We are proud to be a part of this significant redevelopment, which will give space back to the community and create a new workplace of the future, that has a strong health and wellbeing focus. We see this as an important investment in Sydney's CBD and look forward to delivering long-term, sustainable performance on behalf of investors."
The redevelopment will add to the benefits created over recent years with approximately $12 billion of public and private investment in the Western Harbour area.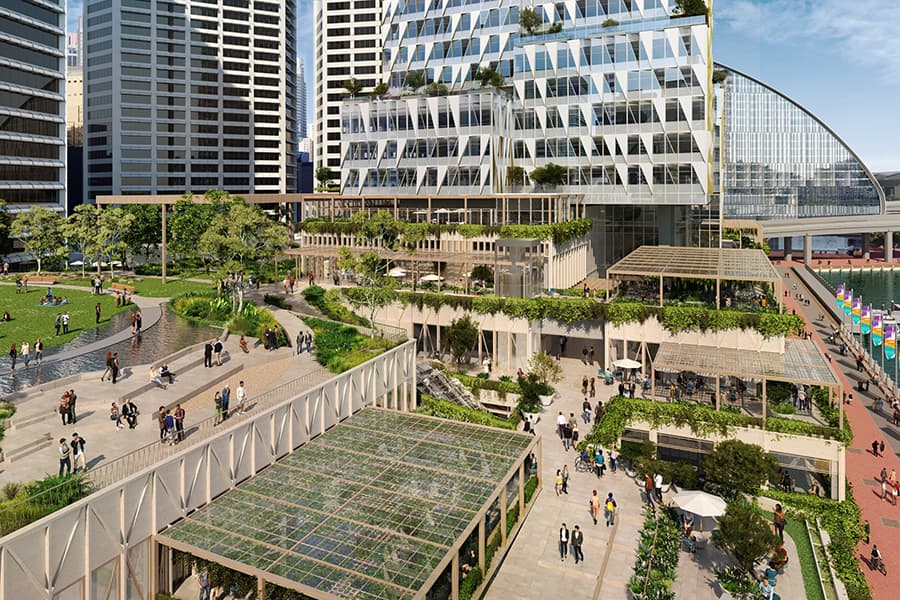 Minister for Planning and Public Spaces Rob Stokes said: "Darling Harbour contributes $1.2 billion a year to the NSW economy and before COVID, hosted over 15 million visitors every year.
"This project is a huge vote of confidence in the future of the Sydney CBD. It will create 3,500 construction jobs and once completed will be home to 7,000 jobs."
World-renowned architects Henning Larsen were chosen following a rigorous International Design Excellence competition.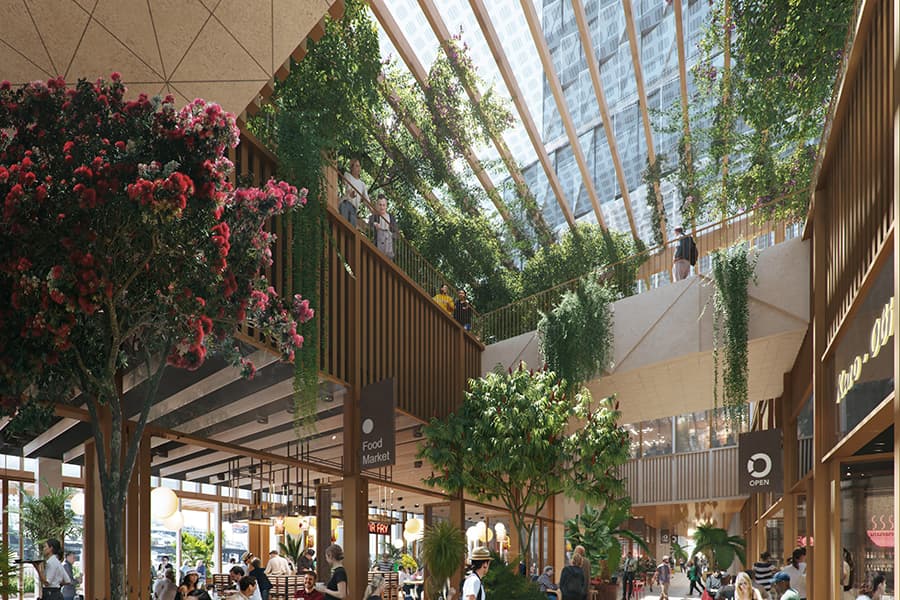 The project's key features include:
• More than 6,500m2 of new, open public space in addition to public paths and connections.
• More than 10,000m2 of new retail space
• More than 3,000 jobs created during construction, and
• A 43-storey commercial building with some 65,000m2 of office space that will offer new job and business opportunities.
The Stage One concept plan was approved by The NSW Independent Planning Commission in May 2019.
Cockle Bay Wharf is co-owned by the GPT Wholesale Office Fund (50%), The GPT Group (25%), and AMP Capital Wholesale Office Fund (25%).