More people are working from home, and Australia is leading the world! 34% of Australian workers are 'hybrid' – more than in the US, UK and Canada. This means they're spending more and more time near their local 'Mini Gun' centres. But their tastes haven't changed – just their location. As Suzee Brain explains, they want what they formerly got in the CBD. Can Mini Guns rise to the challenge?
The pandemic changed the way Australians work. While we were all forced to go remote during the dark days of COVID, many of us have embraced the benefits of working from home as the health crisis has eased. No commutes, a better work-life balance, and the ability to structure tasks in a way that works for us means that, despite some companies wanting people back in the office, hybrid work is here to stay.
The trend is borne out by research, with a recent Adaptavist study finding that 34% of Australian workers are hybrid, eclipsing the numbers in comparable countries like the US, UK and Canada. Alongside this, more than half of Australian companies also offer a hybrid option to staff, compared to 44% of international organisations.
Workers are shopping and dining local, but are their expectations being met?
A recent PwC report, Changing Places: how hybrid working is reinventing the Australian CBD, found there are major implications of hybrid work for CBDs, noting: "less people will be compelled to travel to the CBD to shop, and fewer still will frequent food and beverage-related businesses."
For CBD food and beverage businesses, COVID was a black swan event, something few people saw coming, but which has had a significant, society-changing effect. Workers who would previously pop out to a cafe, restaurant or bar from their offices are now working from home and shopping and dining locally in Mini Gun locations.
The key takeaway, however, is their standards haven't changed. Those hybrid workers expect the ambience, food and drink choices and general vibe as what they were used to in the city centre.
Mini Guns that don't adapt to this risk losing customers to a high street or neighbouring Mini Gun that does. And if they don't adapt, it means tougher conditions for attracting top quality F&B tenants and an inability to charge top rents If they're not on top of the latest trends and lack an understanding of customer personas.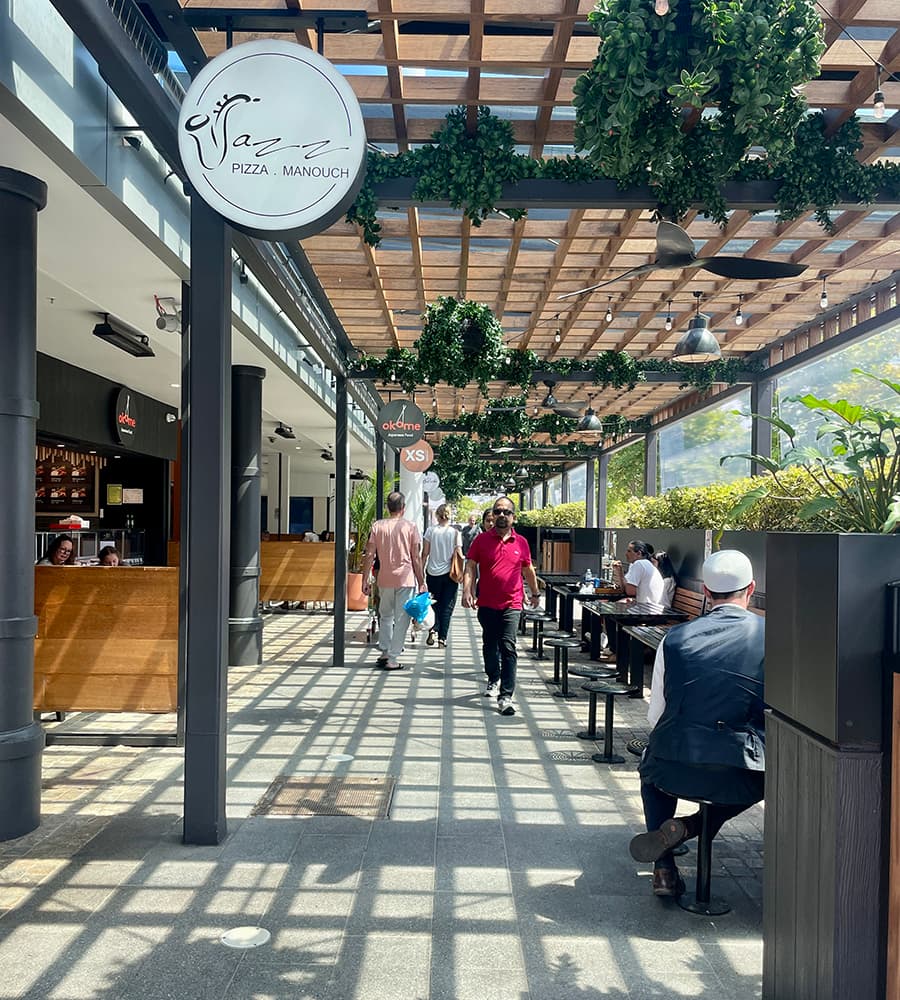 According to SCCA, data for every Big Gun like a Westfield, there are 14 Mini Gun locations. They're a place where it's easy to drive or walk to, grab something to eat or a coffee, drop off dry cleaning and pick up some household supplies.
But for hybrid and remote workers, these places also have become – or have the potential to become – a destination. Somewhere to get some work done on the laptop over a coffee during office hours (without or without your fur baby), or a place to have a drink and dinner once the workday is over.
Mini Guns can turn themselves into a place people want to be, rather than somewhere they just go to get groceries, but for this to happen, landlords and centre managers must have a plan. They also need to invest in the built environment to turn their properties into somewhere that's appealing and where locals want to spend their time.
It's a virtuous circle
Landlords and centre managers want to get a return on their investment. That's business 101. And for Mini Gun owners, getting the maximum return on investment comes down to having the right tenancy mix complemented by CBD quality public amenity and place-making.
With the right tenancy mix, landlords can maximise their rental return, all the while increasing the value of their asset. Good tenants attract other good tenants, which then brings in customers who can eat and drink at places that appeal to their tastes.
It's up to landlords and their managers and consultants to curate the tenancy mix, and part of that comes down to understanding trends, and having an appreciation for what the locals want when they visit.
But understanding trends and customer personas is hard, which is why forward-thinking clients engage experts to help them understand what the locals want, what the trends are, the competitive landscape and how they can invest in the built environment to create a place that's appealing.
Doing this unlocks asset value through having the right tenancy mix, maximising rents and capitalising on the food and drink trends hybrid workers demand.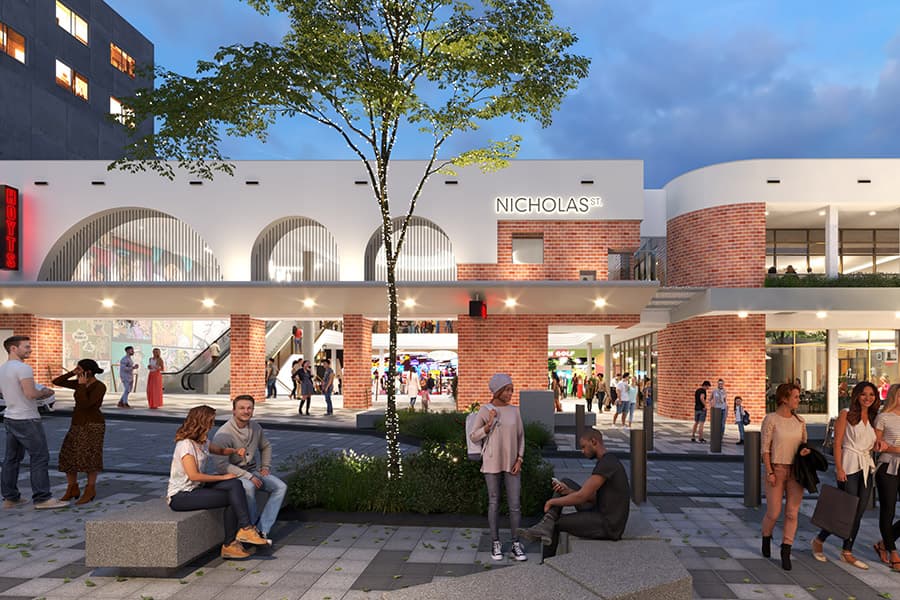 Some great examples of Mini Gun landlords unlocking value in their assets through curating F&B offers more aligned to the trade area personas include Henroth's Chullora, Ipswich City Council's Nicholas Street Precinct and Western Sydney University's Caddens Corner.
One challenge for landlords and operators is data. Lots of data is collected, but without analysis and insight it is just useless ones and zeros sitting in a database. Data will tell you a lot about your customers, their preferences, the times they visit and how long they spend on site. For this reason, it's critical for Mini Gun owners to have someone run a food and beverage lens over their data to help them understand the more specific F&B needs of their customers.
Once you understand your customers and their personas, you can curate your tenancy mix to appeal to them. Data will also give you insights into when they're visiting, allowing you to make investments such as creating nighttime dining areas located around the outside of your property, instead of making customers endure the unappealing prospect of having to go into the middle of the centre when all the shops are closed and there's no ambience or atmosphere.
Mini Guns are in the hot seat when it comes to capitalising on the new reality of hybrid and remote work. They can become a destination for locals and a place where those locals want to go with their families and friends. But doing so means lifting standards. Those hybrid workers, brought up on the sights, sounds and experiences of the CBD, want CBD-quality food and beverages. They also want the environment to be somewhere they want to spend time.
Mini Guns need to invest and get the right advice to understand and capture this new market – otherwise they risk being left behind.
This article is published in the latest edition of Shopping Centre News. Premium members can view the full digital magazine here.