Elanor Investors Group was founded in 2009. Its rise has been meteoric. Recently, the Group announced the acquisition of Challenger's Australian real estate funds management platform. In retail property terms, it will transform the Group into one of Australia's leading shopping centre players…
Just as a picture is worth a thousand words, in the field of retail property development, a simple case study is worth a volume of corporate detail! Prior to 2015, Auburn Central, located in metropolitan Sydney (approximately mid-way between Burwood and Parramatta), was a fairly non-descript sub-regional centre anchored by a Woolworths Supermarket and Big W. The overall tenancy mix was lacking, sophisticated retail planning was virtually non-existent; several successful shops were situated near the main entrance from the street; elsewhere there were pockets of dead spaces, temporary tenants and some vacancies. The Big W wasn't trading well, probably due to the fact that it was too close to its other outlets at Burwood, Merrylands and Parramatta.
Elanor acquired Auburn Central in May 2015 for $68 million.
An early surrender of lease was negotiated with Big W and the newly vacated space was repositioned into a brand-new convenience retail precinct anchored by a state-of-the-art ALDI supermarket, Tong Li Asian Supermarket, a My Health Medical centre and an appropriately sized food hall. The specialty component was re-mixed to provide everyday goods and services, achieving 100% occupancy. The 'non-core' Podium strata lots were sold for $21 million – representing an average cap rate of 6.5%. A car-park management system was introduced to enhance customer visitation and, overall, Auburn Central was transformed from a poorly performing sub-regional into a highly successful, defensive, convenience-based neighbourhood centre.
In just five-and-a-half years, Auburn Central's Core Cap Rate was reduced from 7.75% to 5.75%. The Net Income per annum went from $4.9 million to $7.9 million. The MAT increased from $84.4 million to $134.5 million. It was sold to SCA Property Group (now Region Group), for $129.5 million, representing an equity IRR of a healthy 24.5% p.a!
The retail planning, leasing, marketing and repositioning of Auburn Central showcased the expertise inherent at Elanor; it wasn't a 'one-off' either; other examples and similar successes are numerous.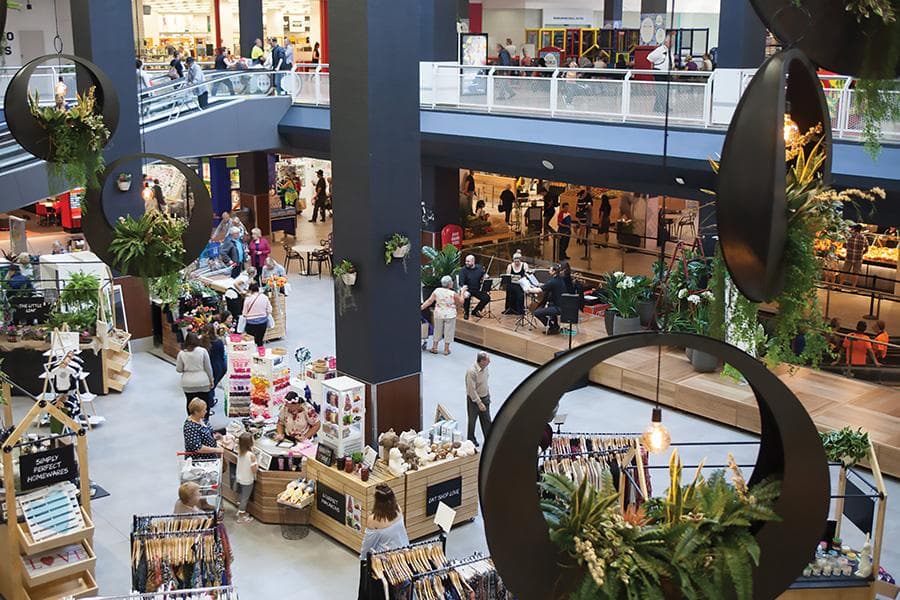 Elanor Investors Group was established in 2009; an ASX listed real estate funds management business which, by the end of 2022, had grown to managing over $2.9 billions of real estate investments across Australia and New Zealand (HY23 results).
Elanor's focus is on the Retail, Commercial Office, Healthcare and Hotels, Tourism and Leisure real estate sectors. Of interest to us of course, is their 'retail', but it's worth taking a quick look at the rest of their portfolio in order to get an appreciation of the skills across the group, and how that has led to Elanor's recent announcement of its link-up with Challenger.
The commercial office portfolio, both listed (ASX:ECF) and unlisted, is varied and widespread across the country, examples of which are 2 Burke Street in Woolloongabba, Queensland, a purpose-built three-level medical office complex, fully leased to the Queensland State Government. A second building at the address is a fully refurbished, two-level office building also fully leased. At 19 Harris St, Pyrmont, is a prime grade, seven-level office building in the highly desirable Sydney CBD fringe suburb of Pyrmont. Also, 34-50 Stirling St is a high quality, campus style office building on the northern fringe of the Perth CBD. These, along with others such as WorkZone West in Perth, 50 Cavill Avenue, Gold Coast, account for some $826 million in Funds Under Management (FUM).
Healthcare, recently recapitalised with a Malaysian Institutional Investor (PNB), accounts for a further $323 million in managed funds and includes a complex at 55 Little Edward Street, Brisbane; a multi-storey healthcare facility Pacific Private on the Gold Coast as well as Woolloongabba Community Health Centre in Brisbane. Another in the Queensland capital is Highpoint Health Hub and in Western Australia, there's 2 Civic Boulevard in Rockingham along with the Broadway Medical Centre in Perth.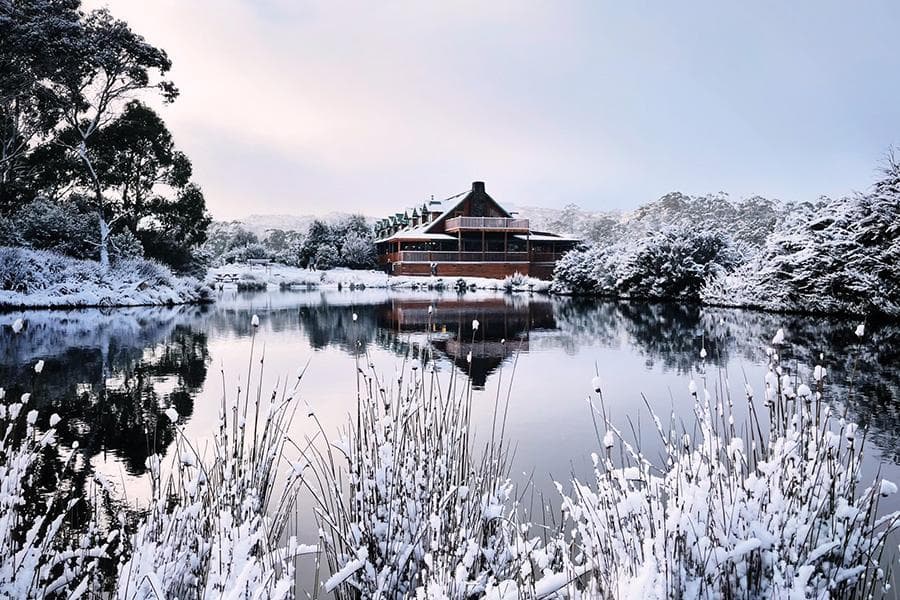 Diversity in the Hotel, Tourism and Leisure sector is intriguing! From IBIS operated three and four-star hotels in Canberra, Port Macquarie and Albany WA, to boutique hotels such as the Clare Country Club in the heart of the wine country of Clare Valley. There's Byron Bay Hotel and Apartments and the Mayfair Hotel in Adelaide. But that's nowhere near the extent of the 'range' in this sector. They've got the Peppers Cradle Mountain Lodge at the gateway to the national park in Tasmania, the Adabco Boutique Hotel in Adelaide and the Parklands Resort in Mudgee, NSW. It doesn't stop there either, more diversity is found along with zebras, lions and tigers at three Wildlife Parks – Mogo NSW, Featherdale, Sydney and the Hunter Valley Wildlife Park at Nulkaba, NSW! The Hotel, Tourism and Leisure sector accounts for another $504 million in Funds Under Management.
But by far the largest sector is 'Retail', accounting for $1.25 billion, or 42% of the total of Elanor's Funds Under Management. In overview, Elanor has focused on everyday needs centres; those with secure incomes and significant 'value-for-risk' opportunities. The Auburn Central example, as stated previously, was no 'one-off' success; Riverside Plaza in Queanbeyan, NSW, shows both the astuteness in acquisition and the expertise in management.
Riverside Plaza was acquired for $60 million in October 2020. Capitalisation rate (at acquisition) was 7.75% on an occupancy rate of 69% – mainly due to a vacant DDS space. The DDS space was leased along with other vacancies, bringing the occupancy to over 97%. Net income rose from $4.75 million on acquisition, to $6.74 million in just two years; the Capitalisation Rate dropped to 6.74% establishing a new value in December 2022 of $115 million. This reflects a 45% p.a. equity IRR over the two years of ownership. There are other examples: the current development pipeline is definitely worth a look.
Belconnen Fresh Food Market is being redeveloped into a European style market hall; Capital Food Market with a fusion of specialist food providores and casual dining. Total development costs are in the vicinity of $40 million and completion is set for later this year.
Tweed Mall is in line for a Master Plan approval prior to the end of this year. The plan envisions a reconfiguration of the ground floor retail to unlock the intrinsic real estate value and enable the introduction of some 1,300 apartment dwellings and other mixed uses such as commercial and hotel. This will create a new town centre for Tweed Heads in the form of a vibrant mixed-use development, leveraging the five-hectare prominent site's excellent lifestyle location and proximity to the new international Gold Coast Airport. The Gross realisable value of this development is projected in the vicinity of $1.2 billion.
Earlier this year, Elanor Investors Group purchased its first retail centre in WA – Riverton Forum. Formerly Stockland Riverton Shopping Centre, Riverton Forum is a dominant, convenience-based shopping centre situated on a 6.3-hectare site in a prime metropolitan Perth location, 11km southeast of the Perth CBD.
Riverton Forum is 98% occupied, anchored by major tenants Woolworths and Big W, and contains 58 specialty stores. The property is easily accessible, being on the prime arterial corner of High Road and Willeri Drive with exposure to 7.9 million vehicles annually.
Elanor Investors Group acquired Riverton Forum at a compelling 7.25% capitalisation rate, which is an impressive 100 – 125 basis points higher than recent comparable Perth metro shopping centre transactions.
At Warrawong Plaza in Wollongong construction has already commenced, which will see the former Target space replaced with a new, state-of-the-art, Woolworths Supermarket and e-store online fulfilment centre satisfying the last-mile logistics brief for Woolworths within the burgeoning Wollongong region as well as featuring a 'Direct to Boot' service. The retail mix will be repositioned to non-discretionary uses with the introduction of a 24-hour gym and a childcare centre. The list goes on…
So here you have a dynamic Funds Management company, formed in 2009, which in just five years, was managing some $87 million in investments. A year later, in 2015, it had increased its managed funds to over $346 million. By 2017, less than a decade after inception, Elanor's Funds Under Management had grown to over $681 million. The current HY report shows a total FUM of $2.9 billion! Simply a truly remarkable growth, which in itself, is testimony to its expertise.
And it's here that the story really starts, because the future is more interesting than the past!
Although Elanor's track record in managing funds and assets is a given, its capital raising has been traditionally focused on wholesale private capital investors. All that is about to change.
Challenger Limited is an ASX-listed investment management firm managing more than $100 billion in assets.
Elanor Investors Group will acquire 100% of Challenger's Australian real estate funds management platform, known as Challenger Real Estate and form a broader strategic partnership. The acquisition, subject to certain approvals, is timed for 30th June this year. Elanor's FUM will increase to $6.4 billion.
The Retail component will almost double from its present $1.29 billion to $2.4 billion! It's a perfect fit.
Elanor now has Fidante – Challenger's Global Investment Management business with over $72 billion in FUM – as a capital raiser, giving it access to retail investors, international and institutional funds. Challenger will have a proven Australian Funds Manager with a demonstrable track record across multiple sectors of Australian property. So what will Elanor's retail portfolio look like?
With the addition of Challenger's portfolio of Channel Court Shopping Centre in Tasmania, Gateway Shopping Centre in NT, Karratha City WA, The Grove in SA, and three centres in NSW – Kings Langley, Lennox Village and North Rocks – its full portfolio is listed below.
Elanor's existing retail centres:
Bluewater Square,

 

QLD
Capital Food Market, ACT
Clifford Gardens, QLD
Fairfield City Central, NSW
Gladstone Square, QLD
Glenorchy Plaza, NZ
Hunters Plaza, NZ
Ibbott Lane, ACT
Manning Mall, NSW
Riverside Plaza, NSW
Riverton Forum, WA
Tweed Mall, NSW
Warrawong Plaza, NSW
Waverley Gardens, VIC
New Challenger assets:
Channel Court, TAS
Gateway Shopping Centre, NT
Karratha City, WA
Kings Langley Shopping Centre, NSW
Lennox Village, NSW
North Rocks Shopping Centre, NSW
The Grove Shopping Centre, SA
SCN met with Elanor; their offices are abuzz as the acquisition date (30th June) draws closer. What's almost tangible is the electric atmosphere and sheer excitement over the new and expanded opportunities. It's a dynamic team led by Matt Healy, Head of Retail, Development and Mixed Use; he's responsible for the development and overall investment performance of Elanor's retail real estate asset management platform.
Matt has a long history in the retail property arena here in Australia. For more than 20 years, he's been active filling senior roles with Westfield, Lendlease and more recently, 151 Property, a Blackstone portfolio company. Since joining Elanor, Matt has put together a top team of seasoned property development, leasing, marketing and management executives who sit at the base of this expanding retail FUM business.
Michael Baliva is Co-Head of Real Estate (Retail); he's responsible for the acquisition and investment management of real estate assets, with a focus on retail property. Michael was previously Executive Director, Real Estate for Moss Capital and Centro Properties Group Chief Investment Officer in the US for 235 properties valued at at total of US$6.4 billion.


Head of Leasing – Retail, is Joe Antonios, who's responsible for the execution of the retail strategic leasing plans and the overall performance and development of the retail leasing team. Joe has extensive experience in the retail property investment and shopping centre industry in Australia and the US; he previously held senior management positions with Byvan Management, Burnett Property Management, Colliers, Millennium Asset Management, CBRE, Westfield, QIC and most recently with Mirvac as General Manager, Retail Leasing for a portfolio valued in excess of $4.5 billion.
Ruth Jothy is Head of Asset Management – Retail & Mixed Use. With some 20 years of experience, Ruth has previously had a long and successful career at Westfield in a Regional Centre Management capacity before working at Sydney Airport where she managed all facets non-aeronautical for the airport.
Most recently, Ruth was Head of Asset Management at HMC Capital (previously HomeCo.), successfully overseeing the transition and acquisition of Aventus. The Challenger fusion has created a sizeable retail portfolio from the word go but, more significantly, provided Elanor with access to capital raising from international and institutional funds. The acquisition makes them a major player. The question now is, how big will they become? Watch this space!
This article features in the latest issue of Shopping Centre News. Premium members can view the full digital magazine here