Baby Boomers are the biggest spenders; but they're on the way out; Gen Z is on the way in and they think differently. Design is one of their priorities and that involves far more than you may think…
My last article, published in SCN's Big Guns issue, spoke to the value of design as one interdependent element of the Customer Experience (CX) ecosystem. The CX ecosystem is different to each company, reflects the enterprise's core values, vision and purpose, and is embedded in the DNA of the enterprise. Research tells us that companies that focus on good design, or put design thinking into action, consistently outperform those that don't. A study carried out by consulting firm McKinsey of more than 300 publicly listed companies reveals the best performing 'design-thinking' companies increase their revenues and shareholder returns at nearly twice the rate of their industry counterparts. Notably, the research finds that good design matters whether your company focuses on physical goods, digital products or services, or some combination of these.
So what exactly is good design and design thinking, and how do we know if it resonates with our customers? After all, customers are the primary source of funding for most businesses. In reality, everything we experience has been created through a design filter. The real question is how much attention, effort, money and time companies spend on design.
Famed industrial designer Dieter Rams (b. 1932) is quoted as saying that good design involves as little design as possible. What does he mean by this? Well, good design is about being authentic, honest, innovative, aesthetic, and unobtrusive. Most importantly, it is person-centric, long-lasting and environmentally friendly. Good design puts people at the centre of everything. And putting people at the centre of everything is at the heart of creating experiences that meet customers' frequently changing needs and enables them to feel good about their decisions. It's about harnessing the power of change.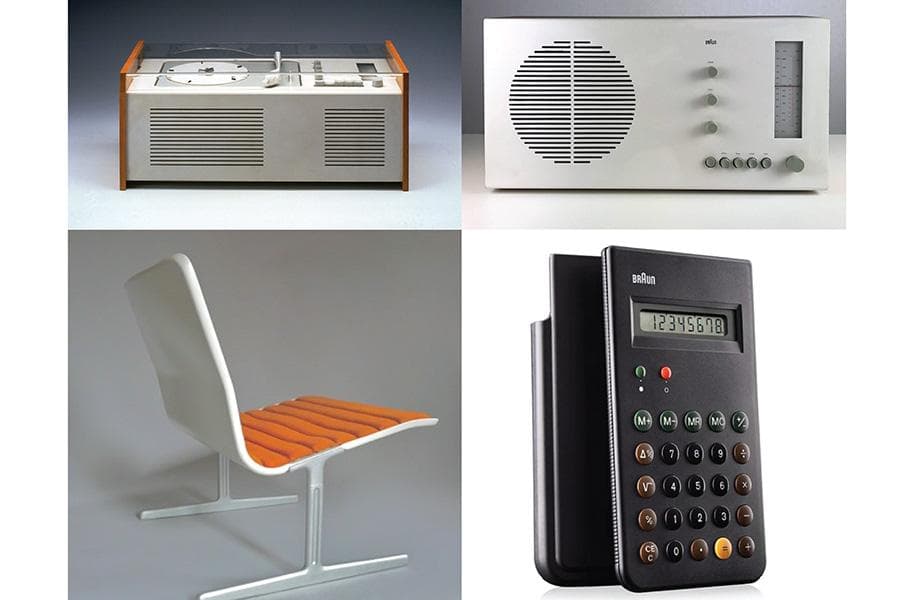 Right now, we are at crossroads when we talk about the value of design and return on investment. We also need to recognise that different generations think and respond differently.
For example, Gen-Z and Millennials have the highest concern and interest in climate, whereas Baby-Boomers have the lowest interest in climate change. 95% of Gen-Z say they will pay more for sustainably sourced products. Baby-boomers also have the highest percentage of all disposal income. Some 70%, in fact. So does that mean we should align everything we do as a response to who currently has all the money? This is a short-sighted view for those who do and will ultimately end badly. Companies need to think long-term and hold a multi-generational view on how they operate.
German car-maker Audi is responding to the climate question with tangible intent. Working with boutique engineering company Made of Air, Audi has piloted a dealership design using a biochar composite cladding material.
The bioplastic cladding system is made from forest and farm waste, is 90% carbon, and effectively helps reverse climate change. The material absorbs and stores twice as much carbon dioxide as it emits and, in future, will be used to great effect in furniture, interiors, facades and transport. It's clear to see why car manufacturer Audi is interested in the product as it reflects their brand values of innovation, appreciation, openness, responsibility and integrity. Audi's corporate culture, behaviour and values reveal a lot about their identity and their purpose.
It is challenging to be future focused when many retailers are facing current pressures such as rising interest rates, high costs of living, reduced discretionary spending, supply chain pressures and the like. Herein lies the challenge. The purchasing power is shifting from Baby boomers to Gen-X, Millennials and Gen-Y. Retailers need to turn their minds to what the new generation's preferences and future ideals entail. PwC has undertaken research on this subject with revealing results. Retailers need to get to know what matters to Gen-Z, and while they are not all that different from Millennials or Gen-X, there are nuances. In terms of customer experience, the research found that Gen-Z pays more attention to design, loyalty, trust, fun and brand personality than the prior generations.
The idea of responsible retail is not limited to building facades and store design, furniture and fixtures. Many retailers are now embracing the concept of circular design in the production of their goods and services as well as recycling and disposal.
Patagonia is one of the best-known sustainable retail brands. Sustainability initiatives and brand transparency have helped it become one of the world's most successful activewear brands. It has a variety of long-term initiatives, including environmental and animal welfare responsibility programs, and a self-imposed Earth tax (1% for the planet). Its concept, 'Worn Wear', was the first brand resale program in the fashion industry, relying entirely on trade-in merchandise. Customers are invited to trade in their Patagonia gear for store credit, after which the products are resold to a new owner, extending the lifecycle of the company's clothing products.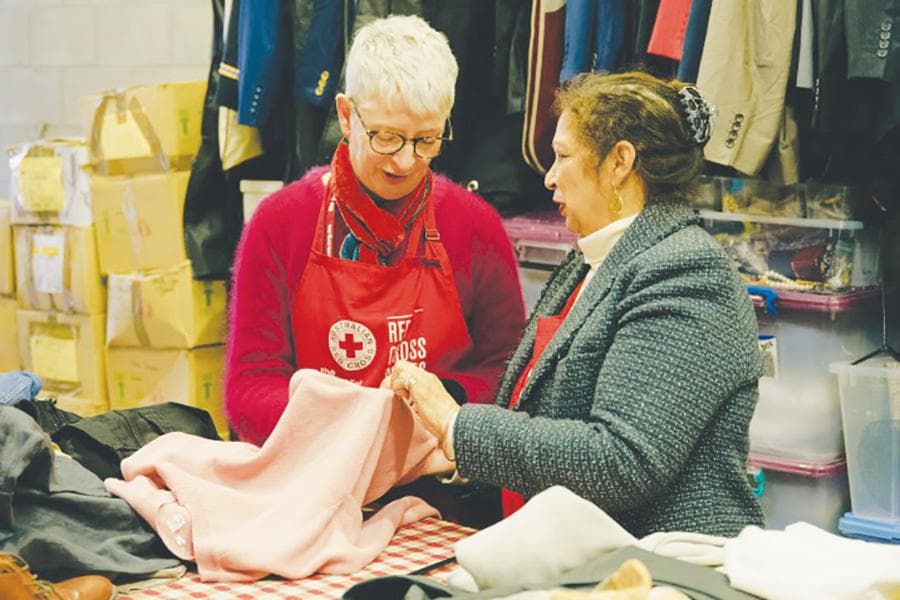 Locally, Country Road launched its buy-back program 'Fashion Trade' over a decade ago where customers are rewarded with a $10 gift voucher when they donate pre-loved Country Road items, supporting the community and helping to keep wearable garments in use. This initiative is available at any Country Road store or Red Cross Shop, any day of the year. Since the program's launch, Red Cross Shops have received over 280,000 pre-loved Country Road items from brand and customer donations, raising over $810,000 for Red Cross programs.
Globally, second-hand clothing will outnumber fast fashion in the next five years.
Cosmetic brand Lush has pursued a course of using 100% post-consumer recycled packaging and offers a buy-back program where each returned pot rewards the customer with a $1 store voucher.
New York designer Daniel Silverstein has created the 'Zero Waste Daniel' lifestyle fashion brand and is on a mission to close the waste loop created by fabric manufacturers by making clothes for all body types from waste fabric that would otherwise go into landfill. Witness the birth of 'Trashion'. Similarly, fashion brand R Collective has launched a campaign called 'Refashioned', an on-demand service allowing customers to choose from a 20-piece collection and tailoring it to their size and preferred fabric.
Etiko is an Australian designer of organic, eco-friendly and fair-trade clothing and shoes. The brand campaigns for the human rights of people working in exploitive industry supply chains and has a 'Take-Back' program where returned shoes will be up-cycled into furniture. Each of these brands has a demonstrable commitment to circular design and waste minimisation and has a strong appeal to the new generations.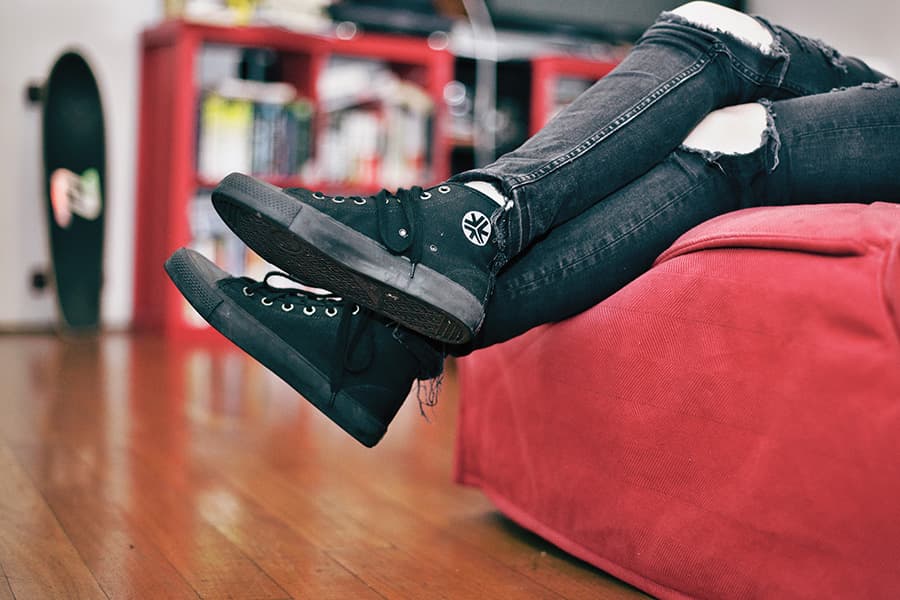 The bottom line is that waste is a design fault. All businesses need to develop a circular design strategy that starts with policy that sets the company's vision and direction. The principles are then applied through the business practice to inform design that, in turn, translates into the selection of materials and resources.
So the process is: POLICY – BUSINESS PRACTICE – DESIGN – MATERIALS.
There is no doubt we need to move towards sustainable and circular design. This is an investment in the future and one that holds meaning and value for the next generation. Designing for the next generation has become a business imperative that will not only help our planet but also provide longevity and purposefulness to all business enterprises that embark on the journey.
This article by Kelvin Taylor features in the latest issue of Shopping Centre News. Premium members can view the full digital magazine here.