This article by Lachlan Dyson, Lendlease, forms part of our 'Activating Retail Precincts' feature published in the latest edition of Shopping Centre News. 


At Lendlease, we've always believed that retail space is about more than just the buildings – it's about the people who visit them. The spaces created for people to shop, dine and play bind the fabric of our communities and provide a sense of place.
Since the pandemic, the changing habits of city visitors and office workers have made the revitalisation of urban precincts more crucial than ever before. During the pandemic, many of our city centres were abandoned as we were directed to retreat to our suburbs and homes.
Events and activations have become a key component of reviving and reinvigorating city precincts, attracting people back and creating vibrant places where communities thrive.
Throughout Australia, more than 81 million visitors come to Lendlease's precincts every year. Connecting with our local communities and partnering with retailers to deliver innovative and integrated place solutions is essential.
We've seen this strategy successfully implemented across our urban retail precincts. Whether temporary activation or permanent overlays, we have experience in activating a multitude of places in authentic ways.
Activations not only provide entertainment and cultural experiences for visitors and local neighbourhoods, but they also help establish our precincts as destinations and brands in their own right.
As cities continue to grow and evolve, it's clear that creative place-making through events and activations plays a key role in shaping the future of our urban landscapes. From outdoor cinemas and fashion shows to food festivals and fiestas, here are some of the events and collaborations that have kept our urban retail precincts buzzing in recent months.
In Victoria, Melbourne Quarter recently hosted First Nations fashion designer, Ngali in their first solo runway during Melbourne Fashion Week. The commercial lobby was transformed into a fashion runway, and more than 150 attendees were welcomed to watch the spectacular showcase of Ngali's best designs. Collaborating with students from RMIT University and LCI Melbourne, Ngali also supports the learning of emerging talent. Their new retail studio, which opened at Melbourne Quarter, aims to foster First Nations creativity and will soon offer mentorships for young creatives.
At Barangaroo in Sydney, the focus was all on food. The Great Graze was a two-day food festival supported by the NSW Government that transformed the Streets of Barangaroo, offering visitors the chance to discover the diverse flavours of the precinct.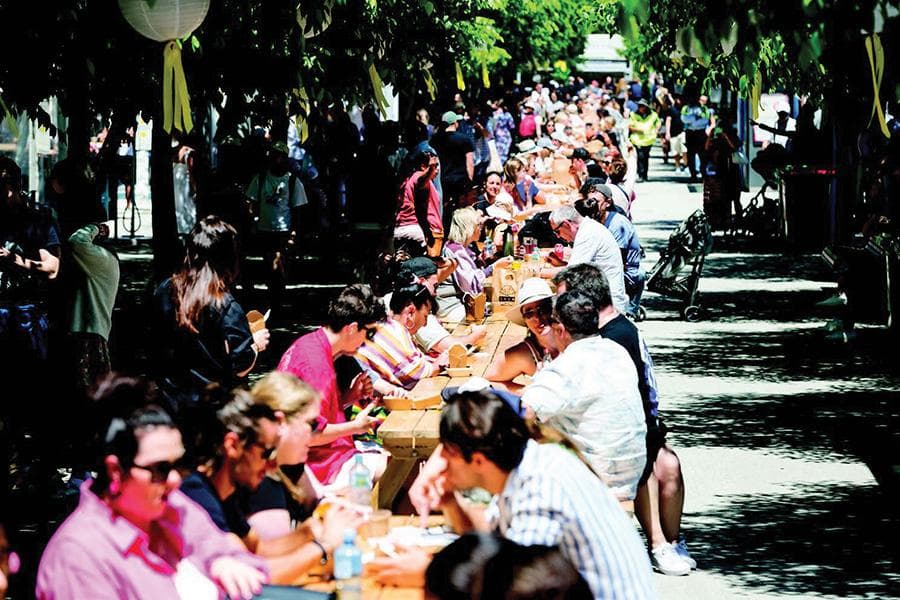 As part of the NSW Government's CBDs Revitalisation Program, the festival drew more than 25,000 Sydneysiders and tourists, showcasing a new concept for Sydney's CBD while providing an additional revenue stream for retailers serving tasting plates of signature dishes from market-style stalls. The festival also included a dedicated First Nations food market, live music and a 'Food for Thought' speaker series featuring Sydney's hospitality heavyweights.
Sydney's Darling Quarter celebrated the 100-year anniversary of Warner Bros. with an outdoor cinema. As an official partner for the studio's 100-year celebration, the event showcased the iconic Warner Bros. brand with an enviable movie line-up. To enhance the movie-watching experience and support restaurant retailers, Darling Quarter partnered with Mr. Yum, enabling guests to order and Click & Collect food from nearby restaurants.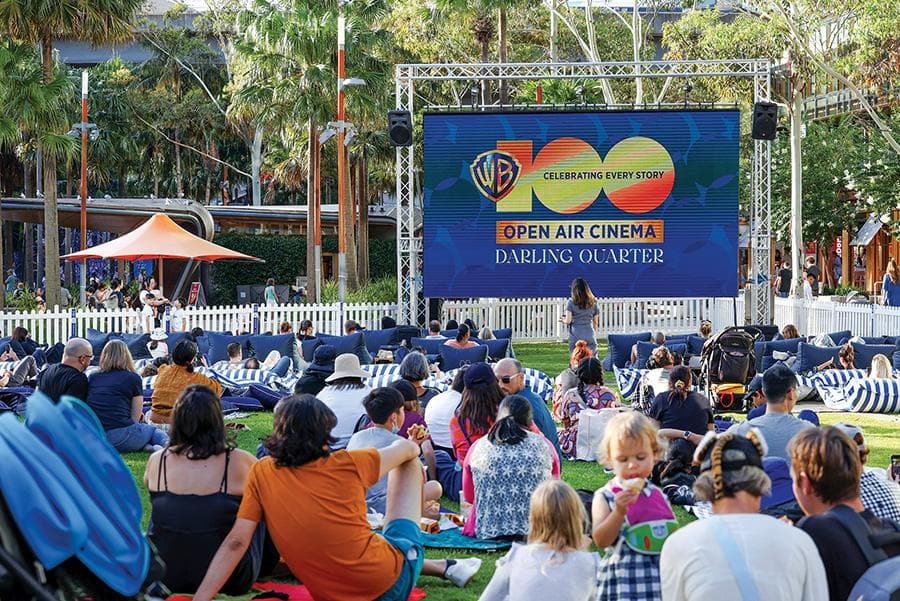 The event was promoted as a major experience by Darling Harbour as part of its summer campaign and attracted more than 5,000 guests over the three-week period. The event's success highlighted the importance of diverse collaborations to create memorable experiences for visitors.
Finally in Queensland, King Street was electric with the sounds of local artists at the Valley Fiesta. The King Street Food Fiesta invited guests to kick off their heels and enjoy street food stalls and sweet sounds at the outdoor stage. The event attracted more than 3,500 people to the area and delivered a successful result for the retailers involved, firmly elevating King Street as a great place to visit.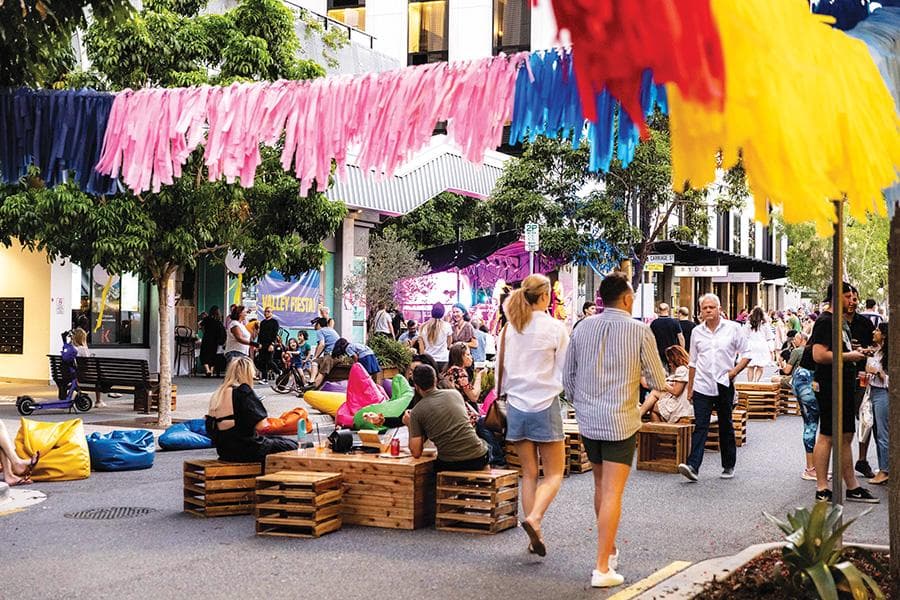 Guests took their taste buds on a tour of more than 10 restaurants with street food serves of their signature dishes, indulged in a Duck & Pinot pop-up from award-winning French bistro Montrachet, and took in the action of the Kween stage from the Stone & Wood pop-up courtesy of Six Acres. Those who attended were also invited to explore the nearby art trail featuring Artisan, First Nations artist Tamika Grant-Iramu and the Queensland College of Art as well as discover brand-new installations from internationally acclaimed artists Jeremyville and Funskull.
We have a proud legacy of creating great places where people want to meet.
For more than 60 years, our projects have transformed city areas, improved community life, and created new places that are vibrant and entertaining.
This continues to be our commitment across our urban retail portfolio.