Last night, the Shopping Centre Council of Australia (SCCA) hosted one of the most popular industry events on the annual calendar with a spectacular night at The Ivy Ballroom in Sydney. A record attendance of more than 350 people celebrated the industry awards with all major retail property owners represented.
Sylvia Jeffreys, Channel 9 journalist and news presenter was MC for the evening, and it was a night to be remembered.  Shopping Centre News is proud to be the official media partner of the awards and in this article we showcase the winners and runner-ups for each category along with a gallery of images from the night.
The Awards Gala dinner saw the acknowledgement of the 'best of the best' shopping centre marketing campaigns. More than 200 entries were received for these industry awards which was a record number of entries.
This year, a few common themes that were evident included an emphasis on improving the retailer experience, creating environments that are compelling and exciting, and continuing the collective effort of being relevant to the community. Shopping centres are the heart of their community and these awards are an important time of the year where the industry's marketing professionals can be celebrated as they continue efforts to engage with their communities each and every day. The awards are judged by the heads of the marketing divisions of all the major property owners as well as a number of external marketing judges.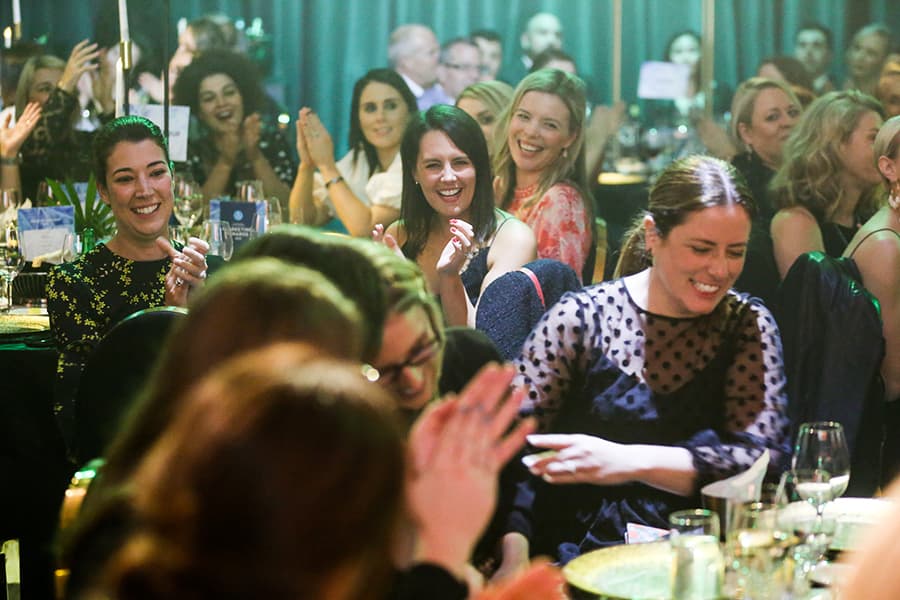 "I sincerely congratulate this year's nominees, finalists and winners. We've had more than 200 nominations this year, which is a record. What's incredibly pleasing was that for the first time, we had a nomination from each and every state and territory in Australia, as well as nominations from New Zealand. This is a great reminder that our industry and people are embedded across Australia's communities in our cities, regional towns and rural areas", said Peter Allen, Chairman, Shopping Centre Council of Australia and Chief Executive Officer, Scentre Group.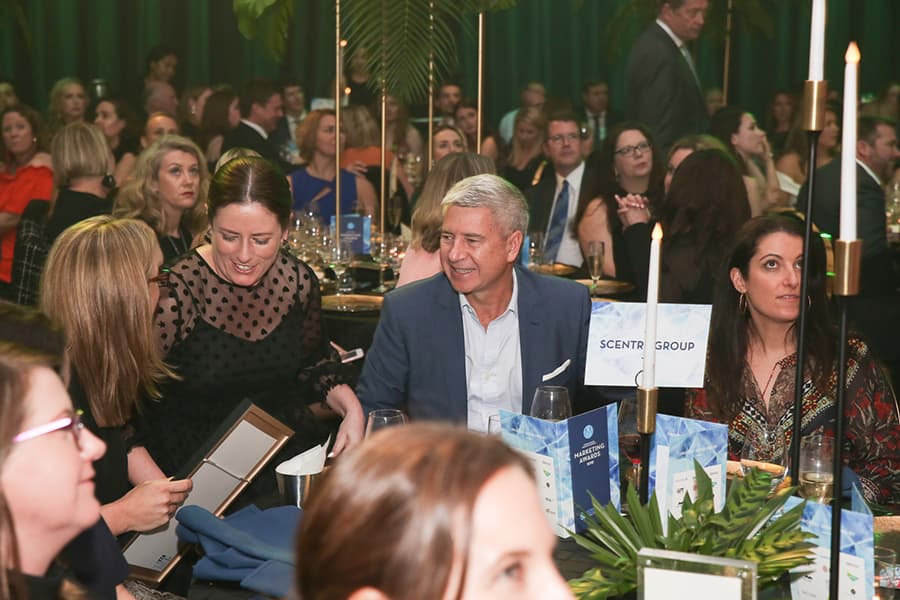 The overall winner of the SABINA RUST MEMORIAL PRIZE FOR CAMPAIGN OF THE YEAR was the 'FESTIVAL OF YOU' campaign at Mirvac and Perron owned Rhodes Waterside and executed by Marketing Manager Pauline Pham. Onboard the millennial movement of self-love, health and wellbeing, the Festival of You campaign celebrated everything that makes you feel good. Through a carefully curated selection of strategic commercial, community and brand partnerships, Festival of You engaged more than one million patrons through in centre experiences such as the Smash Brothers Smash Box, a sold-out calendar of events and activations and philanthropic initiatives such as Dress for Success.
The judges stated the winner had a "Clear understanding of target market and new opportunities. Well integrated solution at all touch points."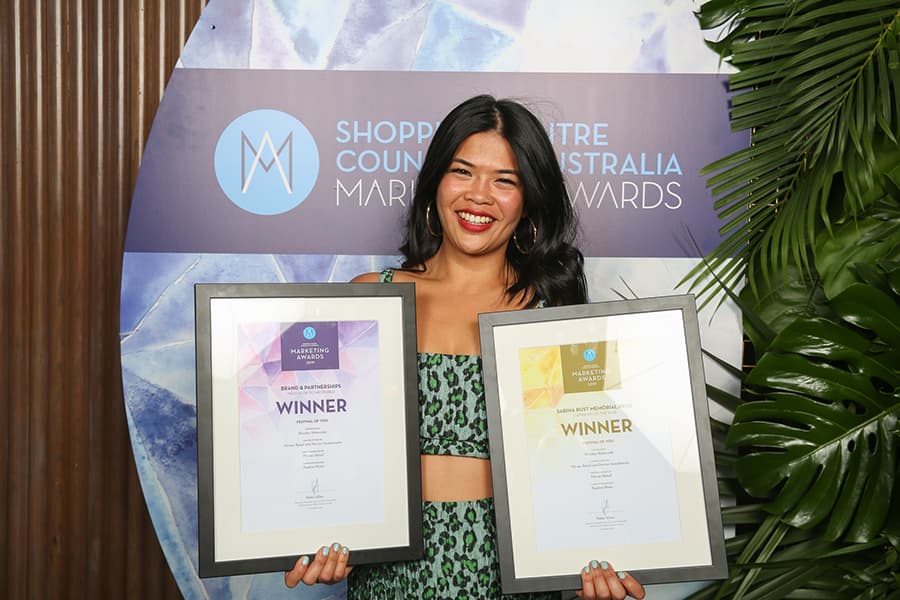 The runner-up winner was Vicinity Centre's Celebrating an Icon – 120 years campaign at Sydney's Queen Victoria Building.
"Amongst our nominations, I'd like to extend particular congratulations to Rhodes Waterside, the winner of this year's 'Sabina Rust Memorial Prize for Campaign of the Year' for its 'Festival of You' marketing campaign. The Sabina Rust Memorial Prize has been awarded to honour the work and friendship of Sabina Rust, and was established with the agreement of Sabina's family", said Peter Allen.
All winners and runner-ups are listed below, and the official SCCA winners booklet can be downloaded here.
BRAND AND PARTNERSHIPS – SMALL (75 STORES OR LESS)
WINNER: BOREALIS BY FORREST CHASE & CITY OF PERTH
Forrest Chase
ISPT/JLL
Miri Lackovic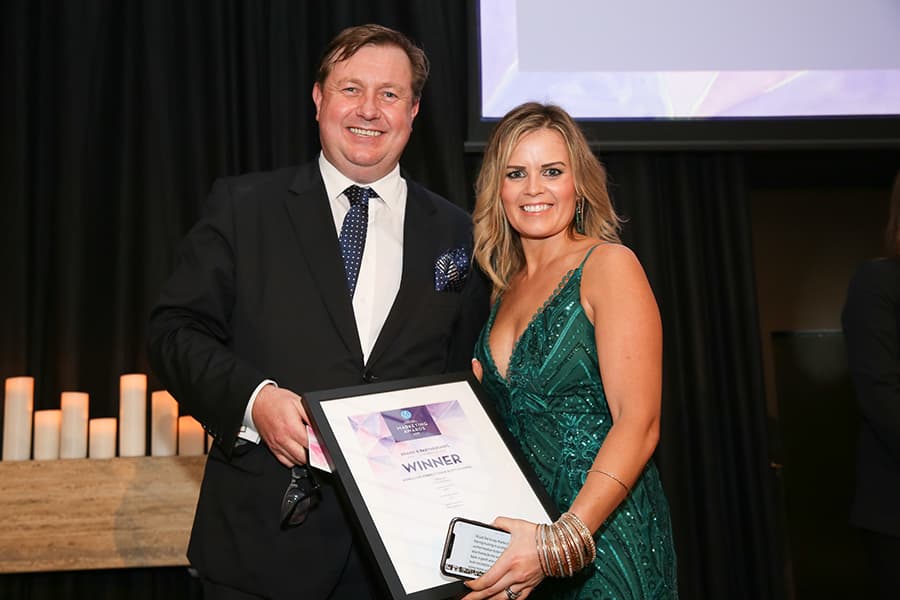 RUNNER UP: Student Welcome
206 Bourke Street, ISPT/JLL
Danielle Sita
BRAND AND PARTNERSHIPS – MEDIUM (76 TO 149 STORES)
WINNER: FESTIVAL OF YOU
Rhodes Waterside
Mirvac Retail and Perron Investments, Managed by Mirvac Retail
Pauline Pham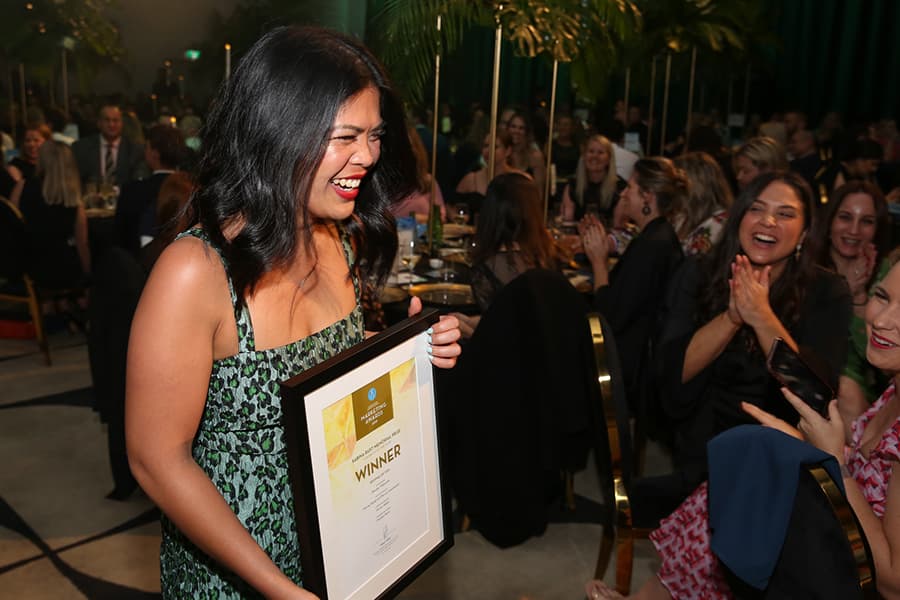 RUNNER UP: DFO Perth Launch
DFO Perth, Vicinity Centres and Perth Airport
Stacie Thomson
BRAND AND PARTNERSHIPS – LARGE (150 STORES OR MORE)
WINNER: WETHERILL'S BIG TOP
Stockland Wetherill Park
Owned and managed by Stockland
Cynthia Zabaneh and Ronza Toma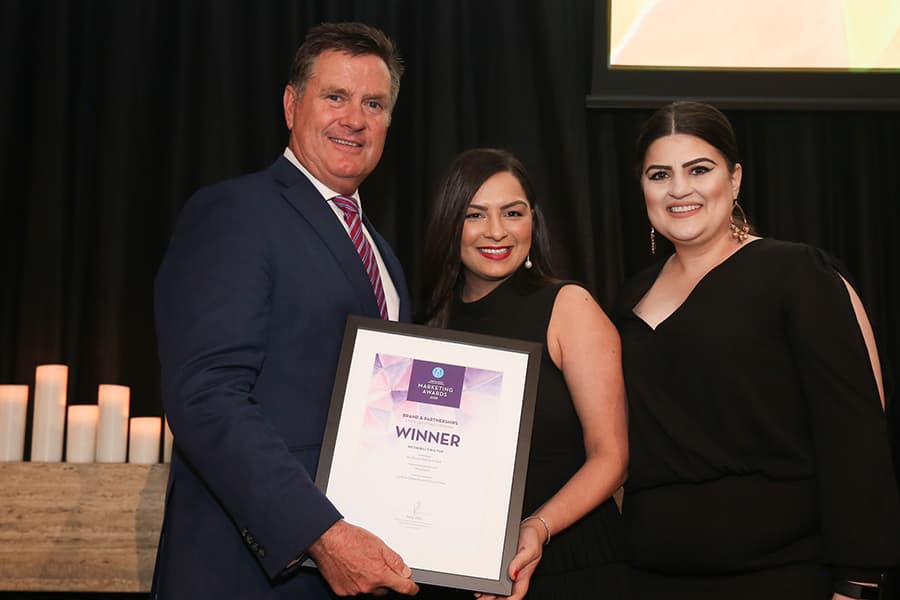 RUNNER UP: Westfield Warringah Mall Development Stabilisation
Scentre Group, AMP Capital Shopping Centre Fund and AMP Capital Diversified Property Fund
Claudia Cassar, Rebecca Mauro, Andrew Wolfe, Nicola Burgess and Bianca Bevan
BRAND AND PARTNERSHIPS – MULTI
WINNER: 'THE ELF ON THE SHELF®' PARTNERSHIP
Scentre Group
Anita Tasevski and Elena Petroska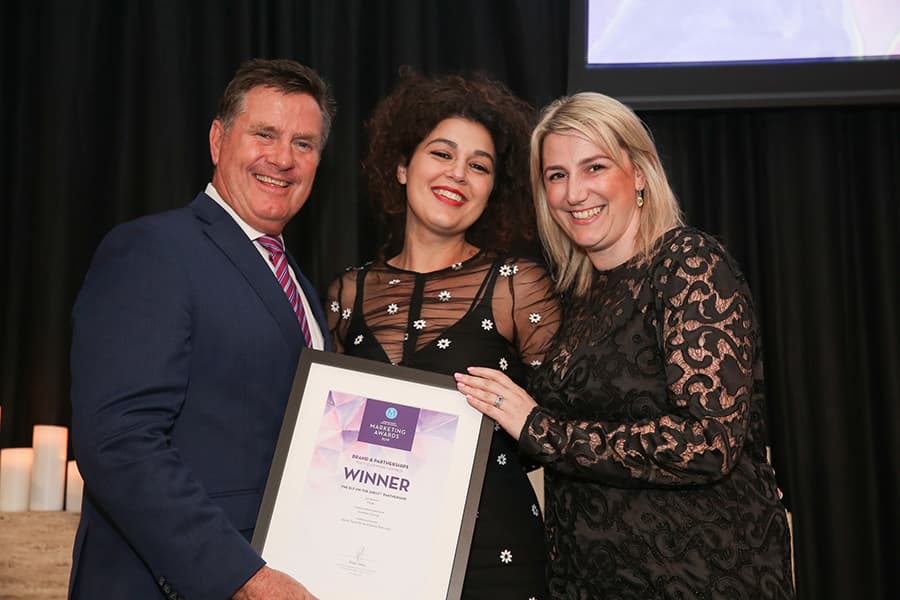 RUNNER UP: Give a Little Christmas
Stockland
Eliza Hodgson, Nathan Maroon, Stephanie Watson and David Turner
COMMUNITY – SMALL (75 STORES OR LESS)
WINNER: SCULPTURES IN THE SQUARE
Secret Harbour Square
Owned and Managed by Charter Hall
Megan Biddle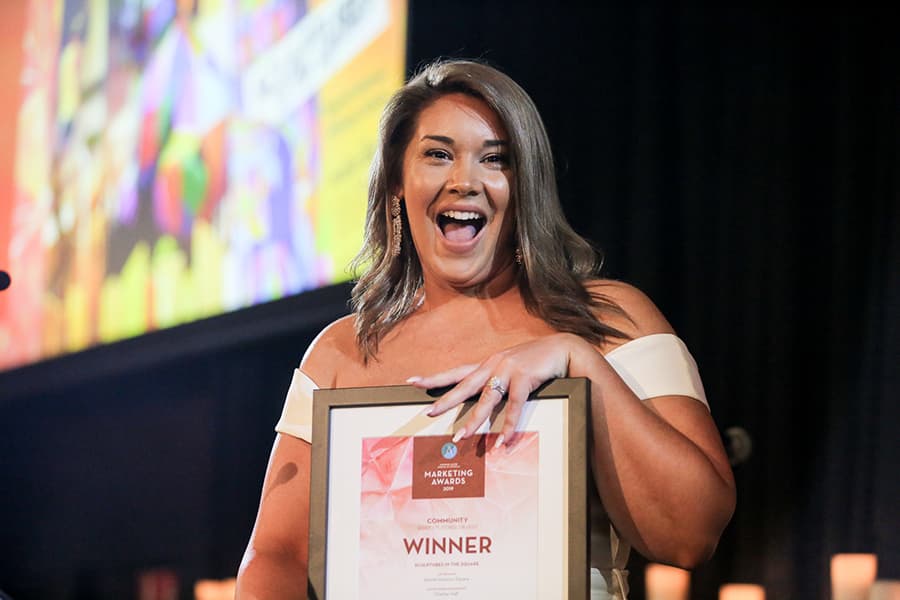 RUNNER UP: Koala Kid's Club
Swiss Pillar Investments/ AMP Capital
MarketPlace Warner, Georgia Everett
COMMUNITY – MEDIUM (76 TO 149 STORES)
WINNER: HARMONY DAY
The Square Mirrabooka
Perron Investments/JLL
Anisha Herdman
RUNNER UP: The Plaza Project
Vicinity Centres and Invesco
Grand Plaza, Helena Racic
COMMUNITY – LARGE (150 STORES OR MORE)
WINNER: REMEMBRANCE DAY CAMPAIGN
Westfield Miranda
Owned by Scentre Group and Dexus, managed by Scentre Group
Jacqueline Charalambous, Lauren Vaux, Amy Hunziker, Ella Werman and Hayley Walton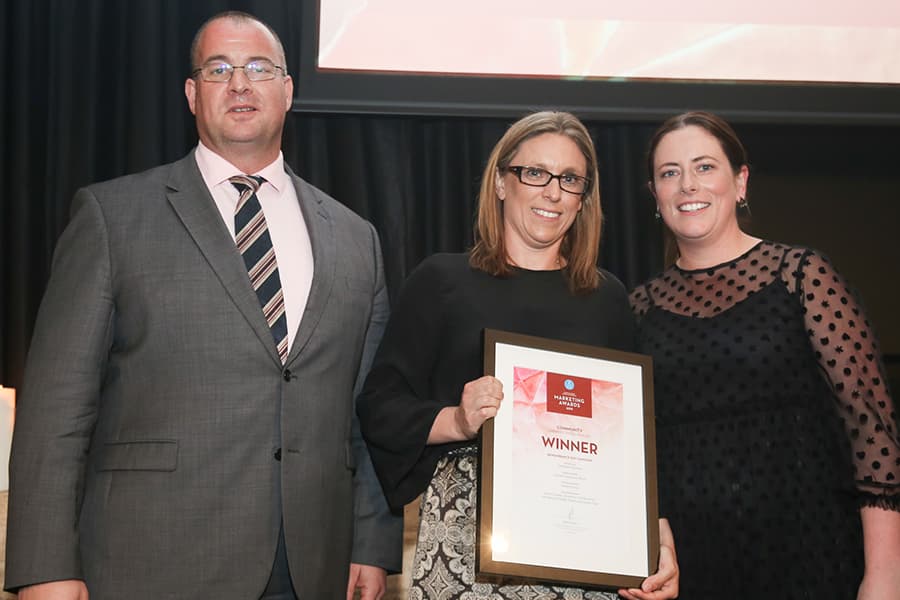 RUNNER UP: Teddy Bear Hospital – Teddy Winter Check-Up
Vicinity Centres and The Gandel Group
Chadstone – The Fashion Capital
Amy Wotton, Sarah Drieberg, Natasha O'Brien-Limmer and Kate Sargeant
COMMUNITY – MULTI
WINNER: WESTFIELD LOCAL HEROES
Scentre Group
Pam Wilson, Shelly Baesanu and Becky Edney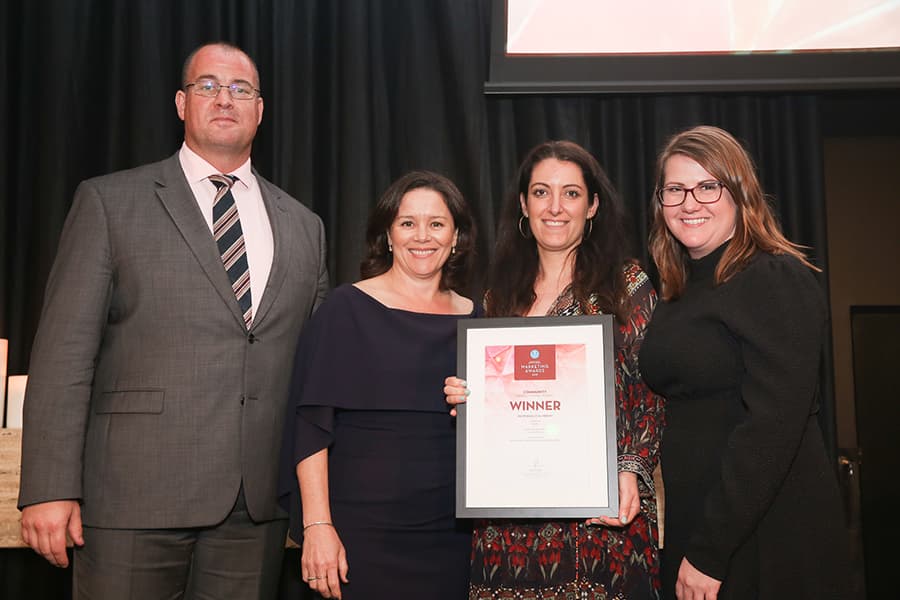 RUNNER UP: BIG Change for Small Change
DWPF, DOTA and STC/Dexus, Ben Hughes
COMPELLING EXPERIENCES – SMALL (75 STORES OR LESS)
WINNER: 140 LIBRARY
140, Owned by Cbus Property
Managed by CBRE
Cassandra Monaghan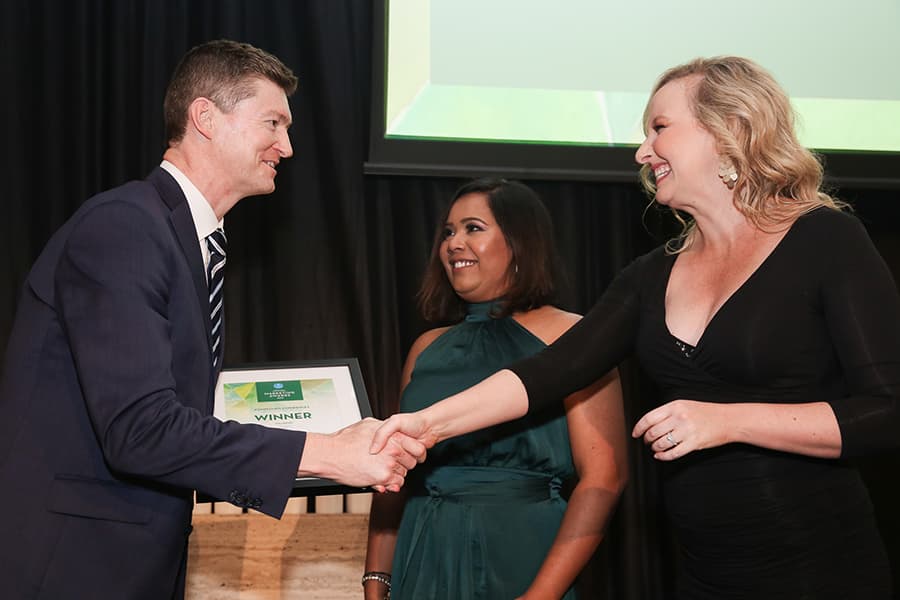 RUNNER UP: Kings Square Swings
Kings Square Perth, Dexus
Brooke Boardman
COMPELLING EXPERIENCES – MEDIUM (76 TO 149 STORES)
WINNER: FRESH FEST
Belmont Forum Shopping Centre
Owned by Perron Group, managed by JLL
Julie Elliott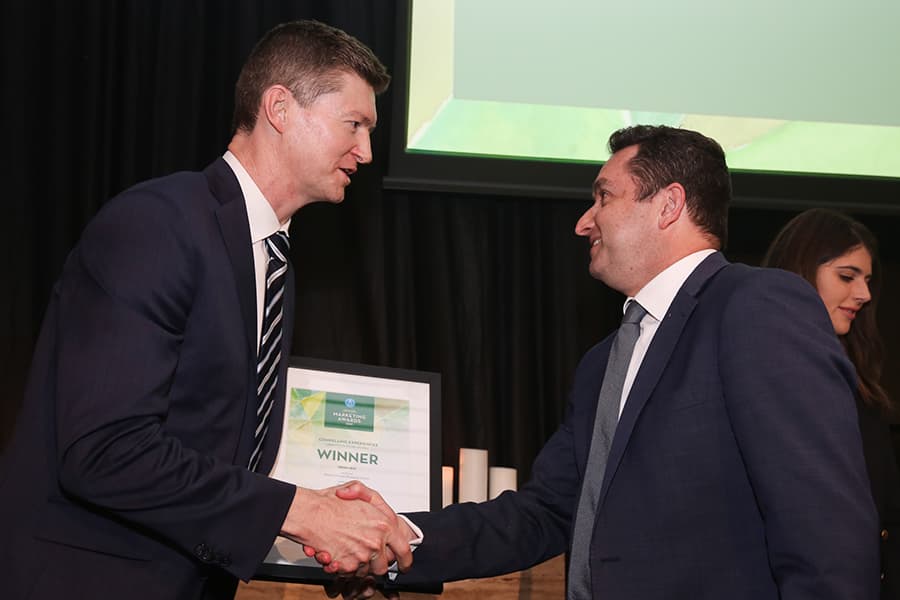 RUNNER UP: Lunar New Year 2019 in Augmented Reality
World Square, Arcadia and ISPT/JLL
Suzannah Nicholson and Jessica McAneney
COMPELLING EXPERIENCES – LARGE (150 STORES OR MORE)
WINNER: CELEBRATING AN ICON – 120 YEARS
Queen Victoria Building
Owned by Vicinity Centres and GIC, managed by Vicinity Centres
Clare-Marie Martinez and Laura Hurst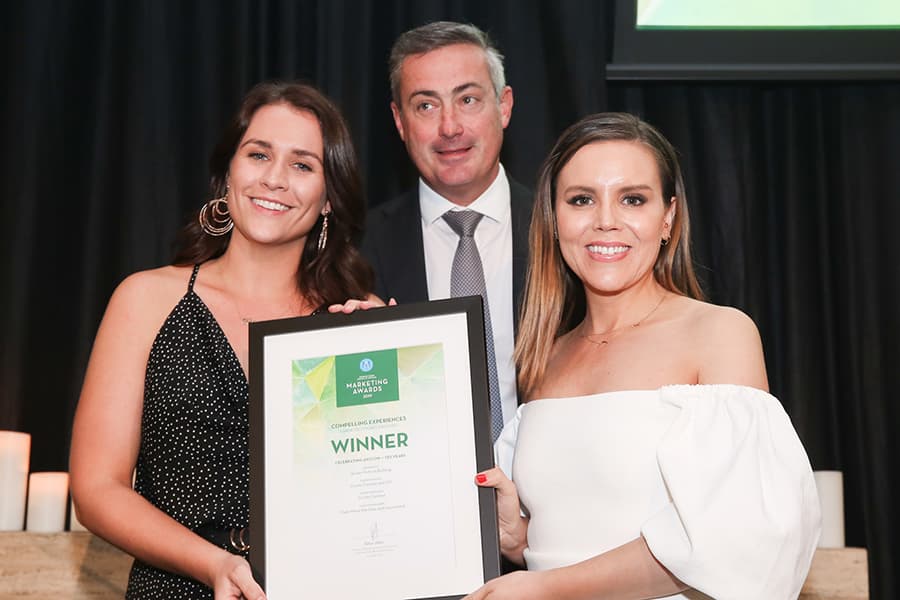 RUNNER UP: Sneakerfest
Vicinity Centres and The GPT Group
Northland Shopping Centre
Chantelle Clark and Stevie McDonald
COMPELLING EXPERIENCES – MULTI (2 OR MORE CENTRES)
WINNER: READY, SET-COLLECT
Charter Hall
Rhys Simonds and Skye Loudon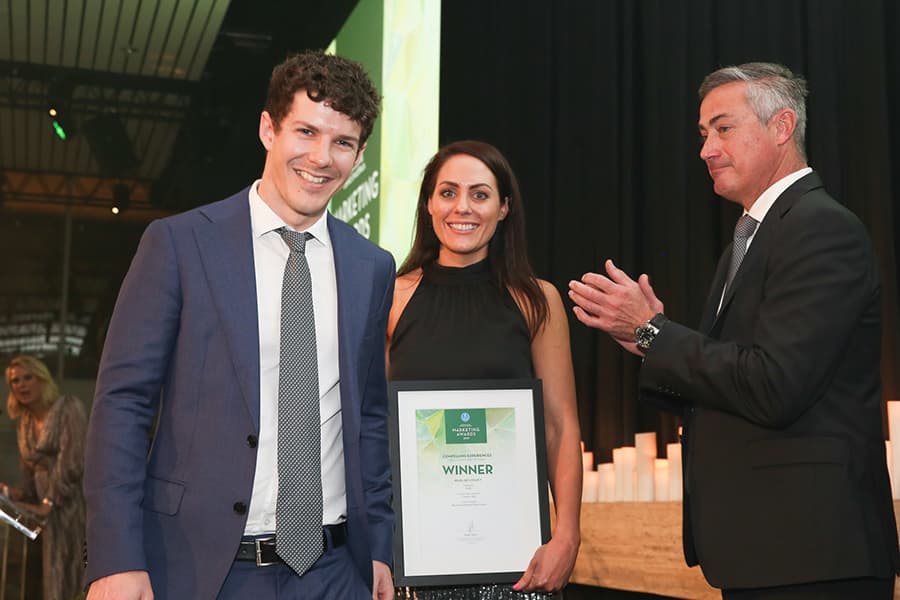 RUNNER UP: Jurassic World
Scentre Group
Elena Petroska, Anita Tasevski and Renee Hardwick
INNOVATION – SMALL (75 STORES OR LESS)
WINNER: AUGMENTED REALITY — EXPECT MORE — FORREST CHASE
Forrest Chase
ISPT/JLL
Miri Lackovic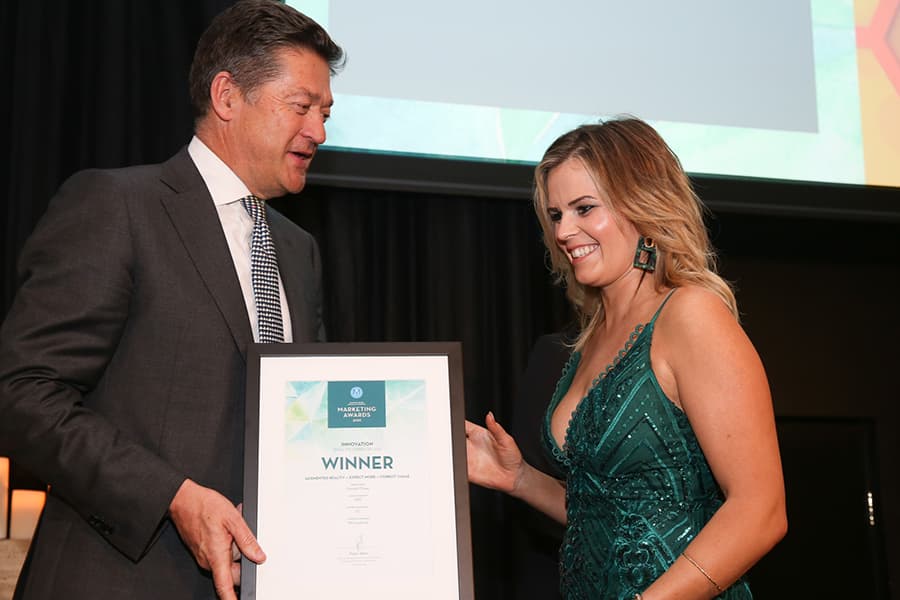 RUNNER UP: 140 Sustainable Workshops
Cbus Property/CBRE
140, Cassandra Monaghan
INNOVATION – MEDIUM (76 TO 149 STORES)
WINNER: QV MELBOURNE DIGITAL SERIES
QV Melbourne
Owned by DOTA and Victoria Square QV Investments, managed by Dexus
Monica Booker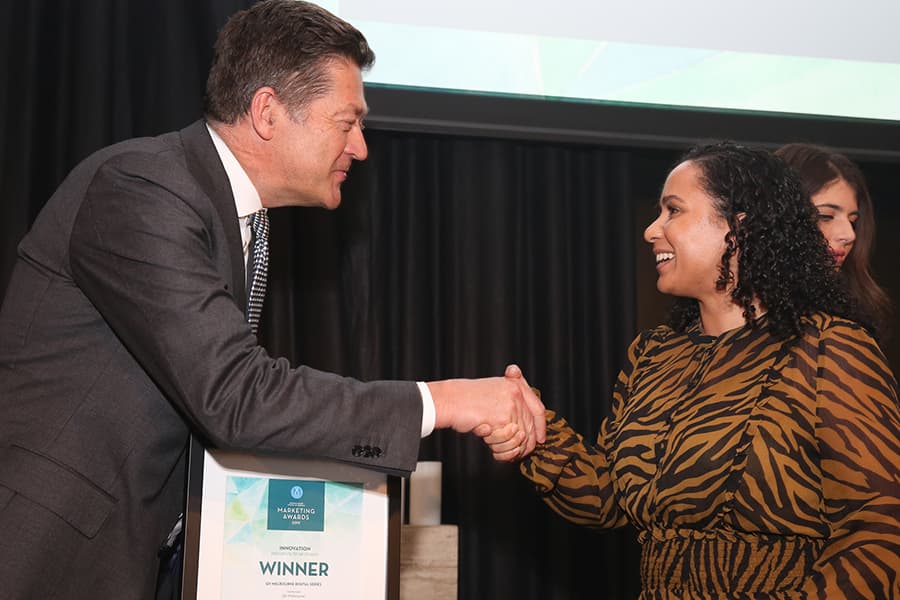 RUNNER UP: Cherry Blossom Festival 2018
Arcadia and ISPT/JLL
World Square, Suzannah Nicholson and Jessica McAneney
INNOVATION – LARGE (150 STORES OR MORE)
WINNER: ROSIE'S RAINBOW TREASURE HUNT
Cockburn Gateway Shopping City
Owned by Perron Investments, managed by JLL
Kerrie Allen and Casey Ray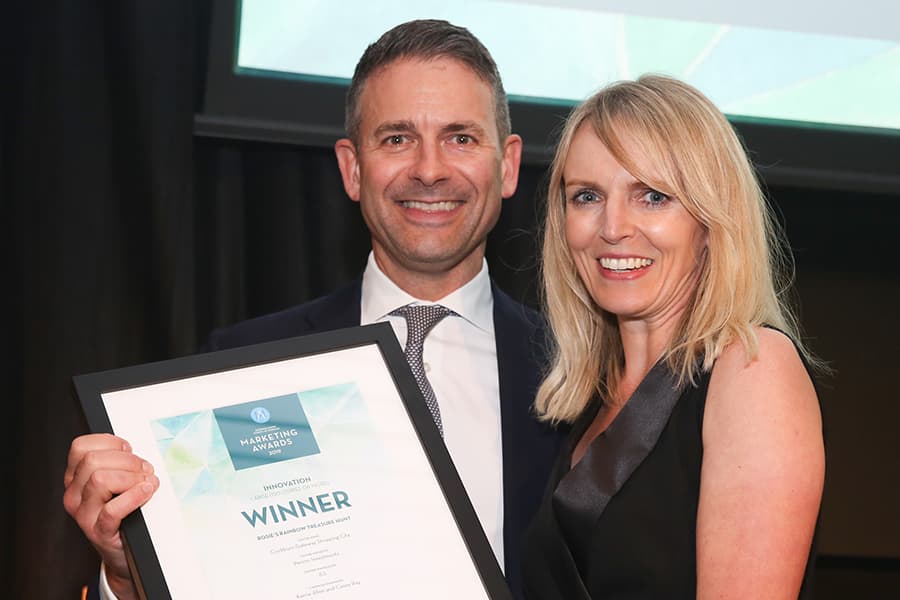 RUNNER UP: The Central Collective
The GPT Wholesale Fund/ The GPT Group
Wollongong Central, Holly Howell and Jalissa Morris
INNOVATION – MULTI
WINNER: VIRTUAL CENTRE MANAGEMENT
OFFICE . CHAPP
Charter Hall
Anastasia O'Hara and Elizabeth Craig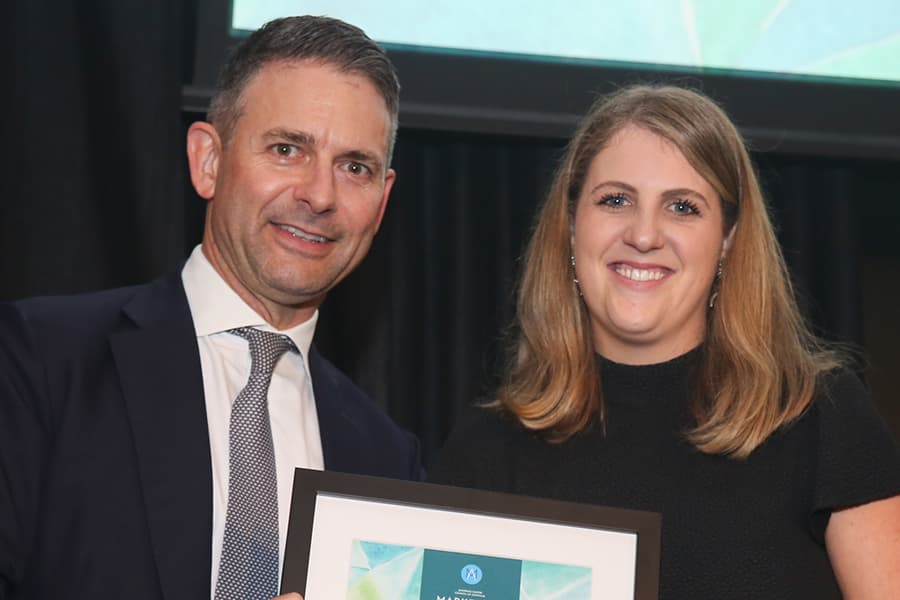 RUNNER UP: Muglife
Scentre Group
Amy Copley, Alex Webster, Suzi Evans and Simone Rawson
RETAILER MARKETING – SMALL (75 STORES OR LESS)
WINNER: FRESH FOOD CAMPAIGN
Malvern Central
Owned by Unisuper, managed by AMP Capital
Kylie Gordon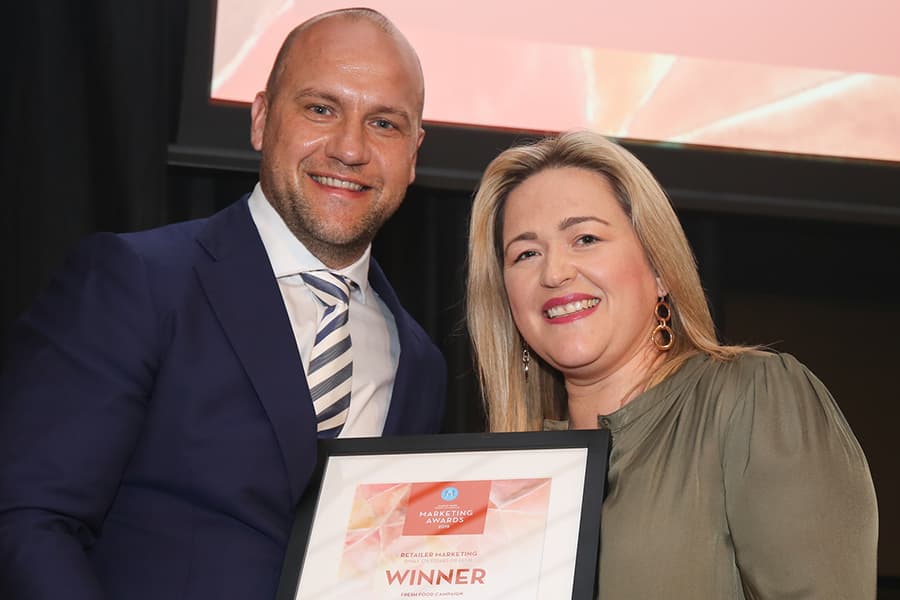 RUNNER UP: S/S18 Forever. Future. and A/W19 New Heights
Vicinity Centres and GIC
The Strand Arcade, Daniella Manuel
RETAILER MARKETING – MEDIUM (76 TO 149 STORES)
WINNER: $2 EATS
Bendigo Marketplace
Owned by ISPT, managed by Colliers International
Dannielle Downs and Moksha Govender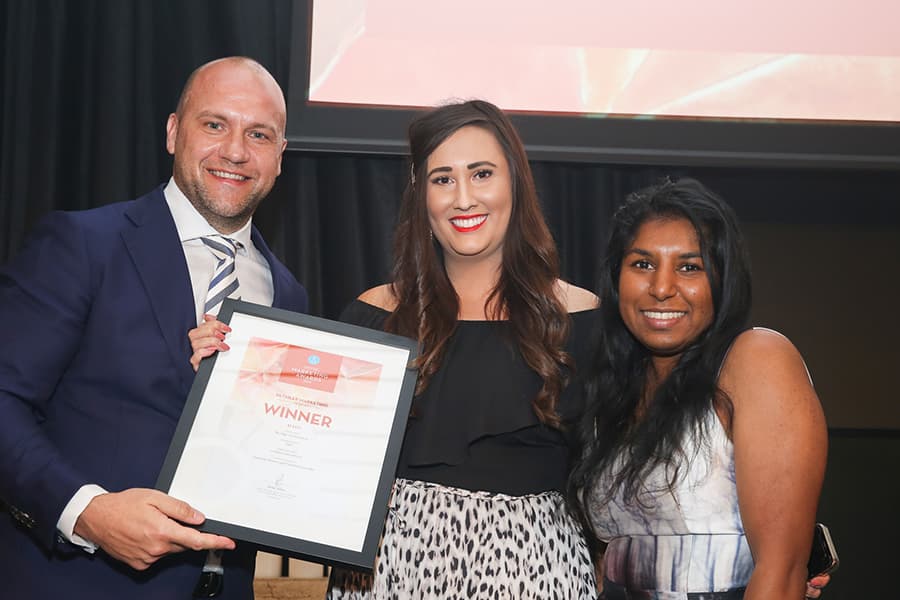 RUNNER UP: Get To Know Your Local Foodies
Perron Group/JLL
Belmont Forum Shopping Centre, Julie Elliott
RETAILER MARKETING – LARGE (150 STORES OR MORE)
WINNER: RETAILER ENGAGEMENT STRATEGY
Pacific Fair Shopping Centre
Owned by AMP Capital Retail Trust and AMP Capital Diversified Property Fund
Managed by AMP Capital
Kate Halpin and Anna Townsend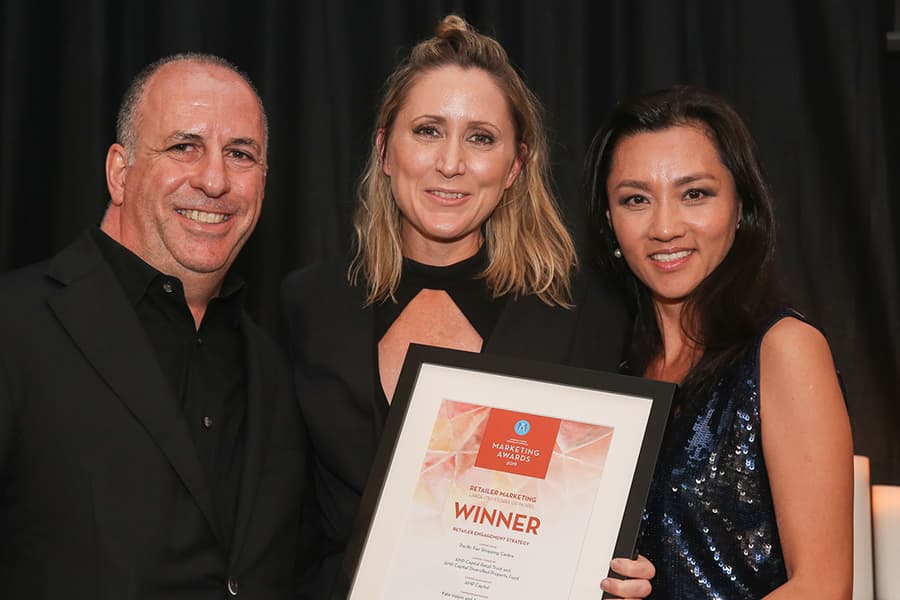 RUNNER UP: Beauty Weekend
AMP Capital Diversified Property Fund/AMP Capital
Garden City Shopping Centre, Clare Riley, Toria Daniel and Natasha Weeks
RETAILER MARKETING – MULTI (2 OR MORE CENTRES)
WINNER: RETAILER PARTNERSHIP PROGRAM
Scentre Group
Paula Dellis, Hannah Smith and Amelia Moyle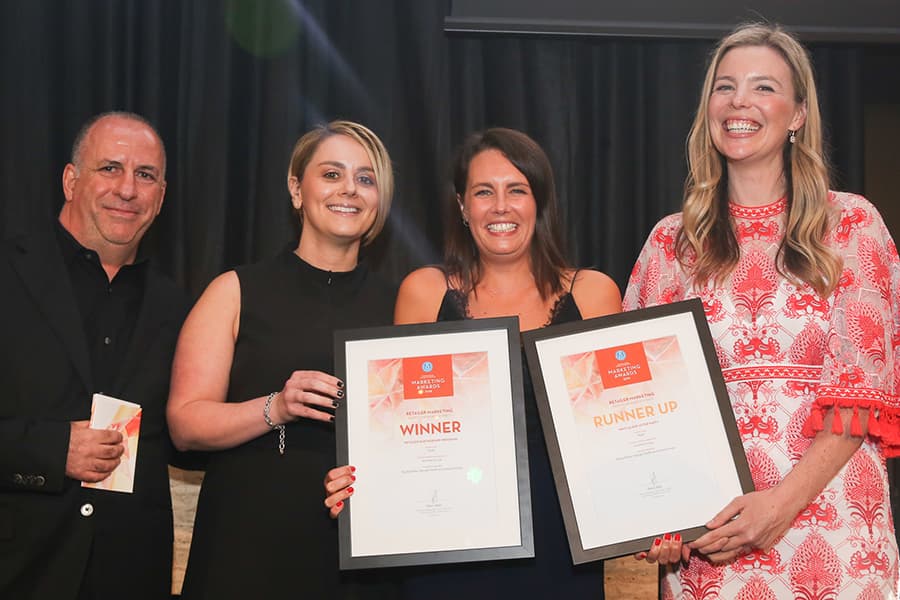 RUNNER UP: MECCALAND After Party
Scentre Group
Paula Dellis, Hannah Smith and Amelia Moyle
Peter Allen concluded, "I'd like to thank my colleagues on the SCCA Board and our Marketing Awards Committee for their ongoing dedication and commitment, to making our Award's program an ongoing success. I also extend my sincere thanks to our External Judging Panel; Georgia Thomas, The Australian; Vanessa Fletcher, Visit California and; Kate Thomas, Aje. I'd like to thank our 15 sponsors. Without their support, this night would not be possible. This support is a wonderful acknowledgement of the key role that marketing plays in the success of our industry, and the need to celebrate this success."