The redevelopment of 299 Bourke Street marks a rebirth of an iconic Melbourne building, with Maben Group announced as the main works contractor.
Purchased by Newmark Capital in the midst of Melbourne's 2020 lockdown, the redevelopment of the former David Jones menswear store, scheduled to commence in the third quarter of 2022, will support the post-COVID revitalisation of Melbourne's retail sector by drawing people back to the CBD.
"Newmark Capital is pleased to announce the appointment of Maben Group to undertake the redevelopment works of 299 Bourke Street, Melbourne," said Newmark Capital's General Manager of Property, Angus Machutchison.
"Through a comprehensive tender process, Maben Group demonstrated a high level understanding of the project and an impressive capability across their business to ensure a successful outcome. We look forward to working with the Maben team in the coming months."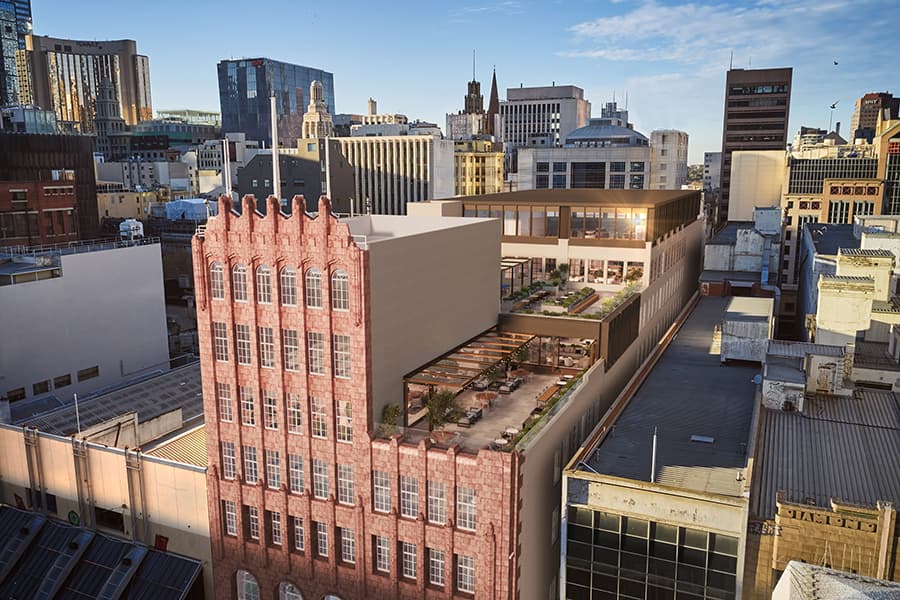 Founded in 2004 and specialising in the commercial and retail sectors, Maben Group has undertaken a number of complex construction projects including heritage restoration.
Maben Group Director Damien Marasco said: "299 Bourke Street is a legacy project. It combines the refurbishment of the entire building, restoration of heritage elements and new structure in a challenging environment, it really suites our team."
"We are really excited to be partnering with Newmark Capital to deliver this iconic project and looking forward to commencing construction in the coming months," said Marasco.
Formerly the David Jones menswear store, the building's basement, ground and first floors will be dedicated to a premium retail offering with MECCA opening their new Australian flagship store in 299 Bourke.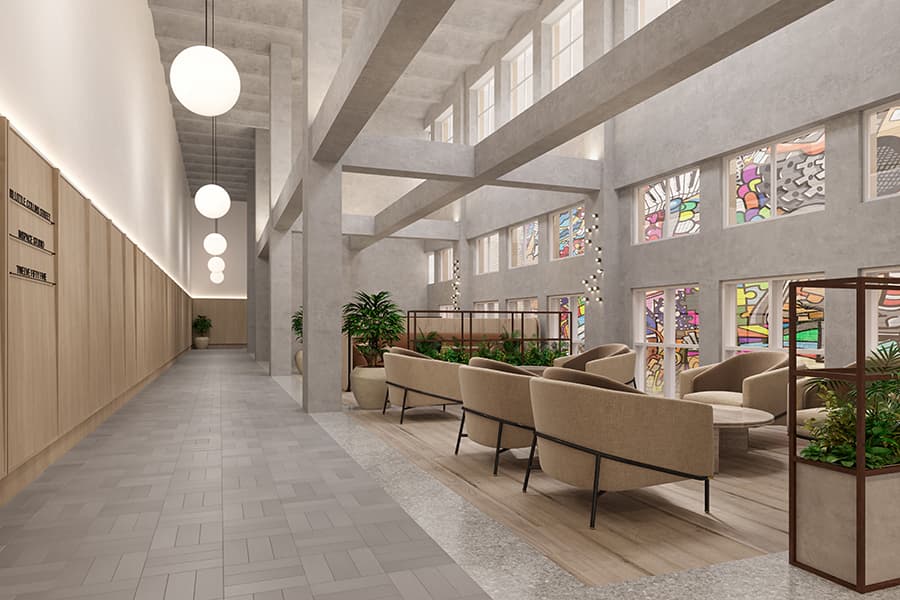 Rodd and Gunn will launch their new Lodge Bar and Dining retail concept fronting Little Collins Street. The store will be similar to the recently opened James Street Brisbane outlet that has been an outstanding success.
The building's upper floors, used primarily as storage for decades, will be transformed into large, loft-style office spaces with high ceilings. All five upper floors will be occupied by leading media agency group Clemenger, with the addition of new rooftop terraces above.
Plans for development have garnered strong support from local stakeholders and council, including the City of Melbourne.
"We are proud to be at the forefront of revitalising this iconic building and thrilled to watch the redevelopment take place over coming months," said Machutchison.
"The reimagined 299 Bourke Street will play a pivotal role in welcoming people back to Melbourne's CBD."
Maben Group has delivered more than 165 projects for Australian clients including QIC, Vicinity, GPT, Essendon Fields and AMP Capital.