In a year like no other for Mardi Gras, Mirvac is celebrating its commitment to truly supporting the LGBTQ+ community, with its 16 retail centres now included in ACON's 'Welcome Here Project'.
A safe space initiative that creates and promotes environments that are visibly welcoming and inclusive of the LGBTQ+ community, every shopping centre across NSW, VIC, QLD and ACT will display rainbow logo stickers at the front entrances of the centres to raise awareness and create an environment that is visibly welcoming and inclusive of all people, all year round.
Last year a select group of Mirvac Retail assets partnered with ACON, Australia's largest sexuality and gender diverse health organisation, to become the first shopping centres in Australia to be included in their 'Welcome Here Project'.
This year, Mirvac is stepping up this partnership, with the entire company signing up for ACON's Pride in Diversity program, which focuses on organisational change and equality in the workplace. To support this, training will be rolled out to Guest Services, Security, Cleaning, HR and Recruitment employees to enhance understanding and provide practical advice and actions for promoting inclusive spaces.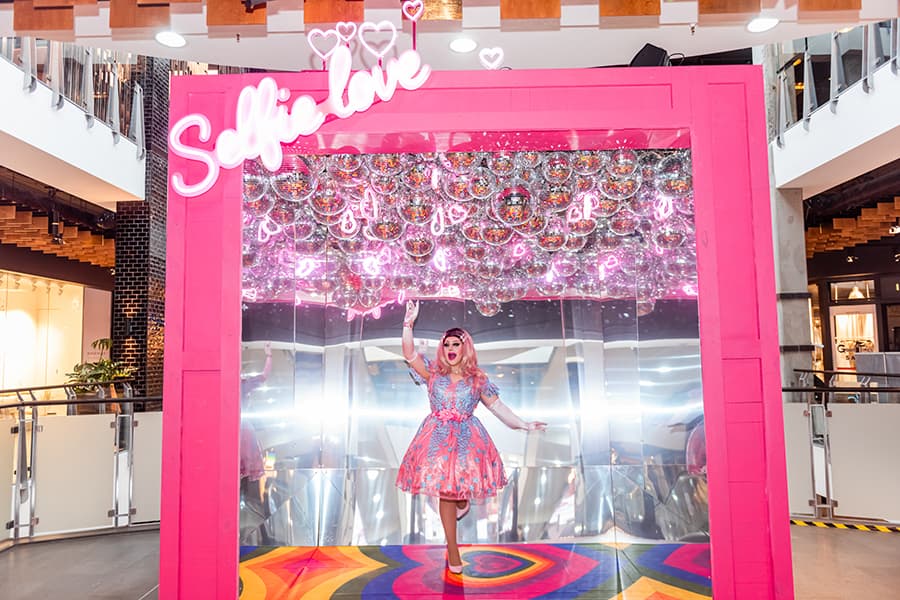 To add to this, Mirvac will be flying the rainbow flag across the business with the installation of rainbow stair decals at the company's Head office at 200 George Street in Sydney and on digital screens throughout Office assets across the country.
"Mirvac is proudly dedicated to supporting inclusivity and diversity in all aspects of our workplace, but particularly in our shopping centres, which are trusted meeting places within each of their communities. Each year Mardi Gras gives us the opportunity to support and celebrate the LGBTQ+ community and promote awareness and inclusion in the most fun ways," says Kelly Miller, General Manager, Mirvac Retail.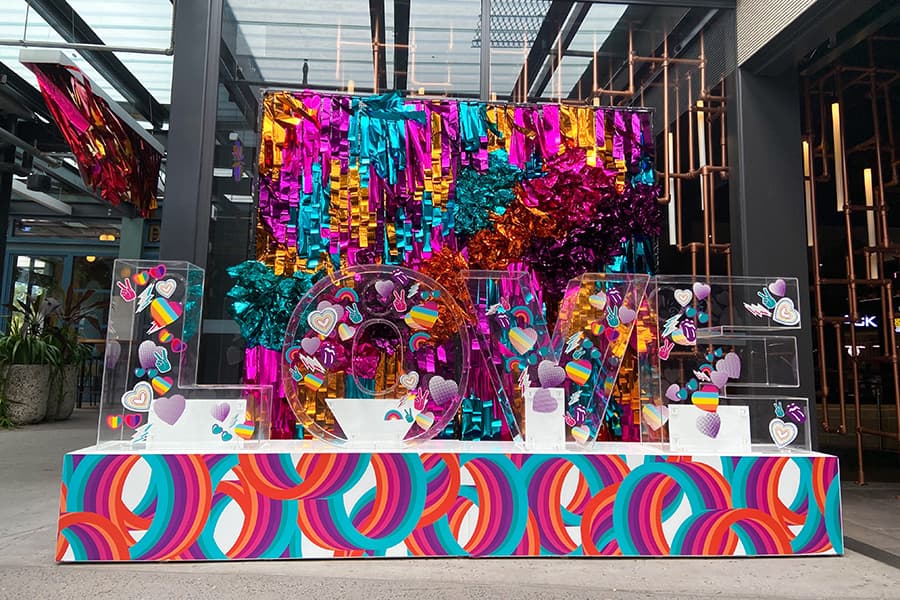 "This new partnership with ACON's Pride in Diversity membership means we are not only raising awareness through the visible branding throughout our assets, but we are providing genuine support to our employees to better understand all aspects of LGBTQ+ inclusion, so we can cultivate and leverage the views of our diverse workforce and also build inclusive leadership."
In a year when large-scale events have been cancelled, Mirvac has announced their own 'Share the Love' campaign to ensure Mardi Gras' uplifting message doesn't get lost. Broadway Sydney, East Village and South Eveleigh in NSW and Toombul Shopping Centre in QLD will be holding a number of COVIDSafe activations for families to attend. There will be a colourful program of events kicking off this week, all created in partnership with some of the most talented Drag Queens, choreographers and event organisers, and to raise money for Rainbow Families, a support network for the LGBTQ+ community.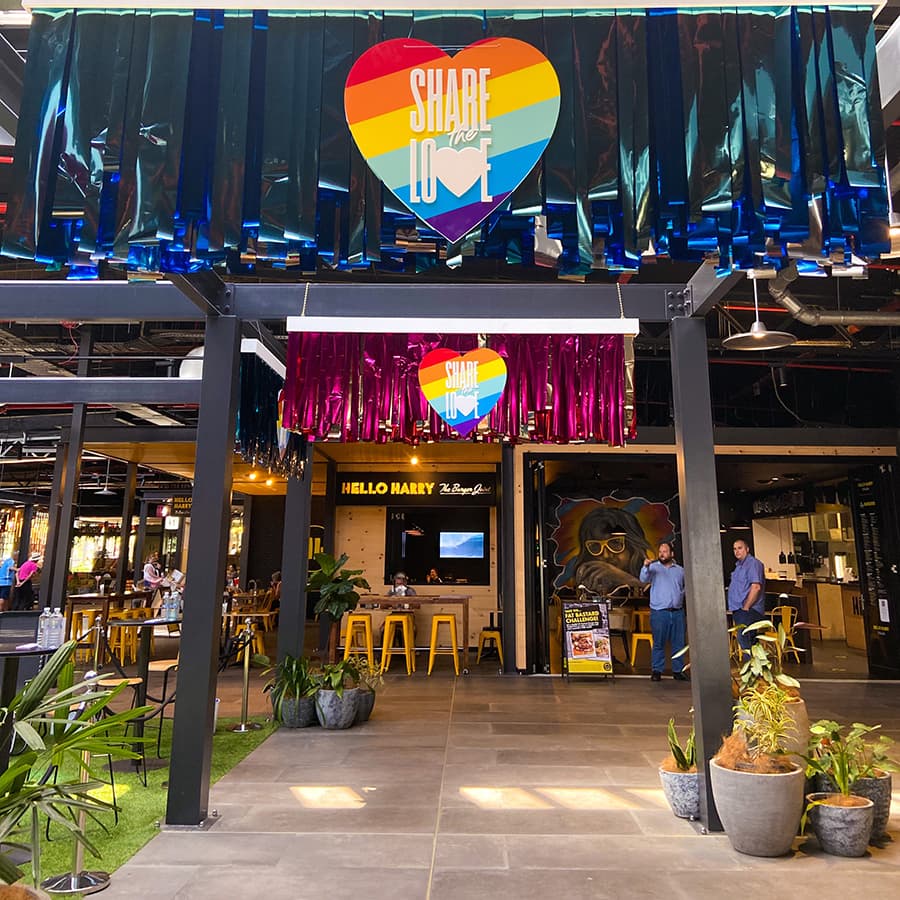 Mirvac will also be running a national competition asking all of their communities to share a story on Instagram and tag @sharetheloveformardigras. For each story shared, a $1 donation will be made to ACON's 'Welcome Here Project' and every person who shares a story will go into the draw to win a Mardi Gras pride pack including $1000 shopping centre voucher, $500 Bonds gift voucher to spend on their new Pride range.
"We know that environments and settings that are inclusive helps strengthen the health and wellbeing of our communities. By creating and fostering welcoming settings and spaces – for their customers, employees, contractors and stakeholders – Mirvac is demonstrating a strong commitment to, and support for, sexuality and gender diverse communities," said ACON CEO Nicolas Parkhill.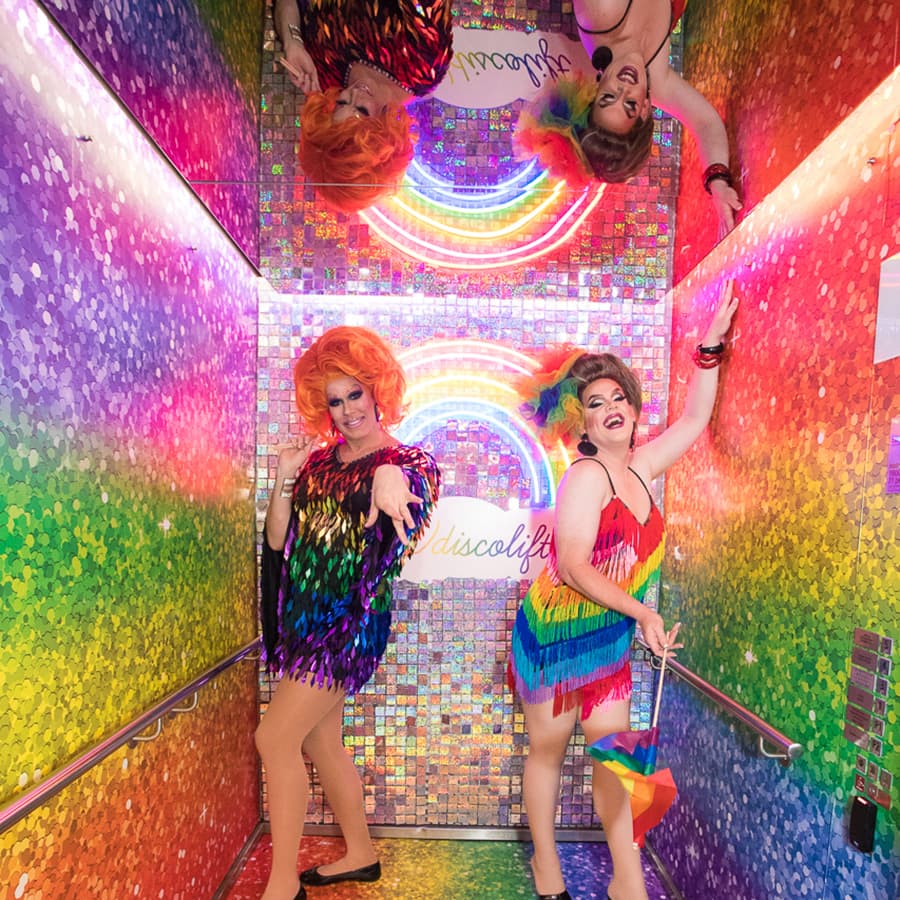 "We commend Mirvac for signing up to ACON's Welcome Here Project and Pride In Diversity program. Their involvement sends a strong message of the importance of celebrating inclusion and diversity in our society.
"In addition, we thank Mirvac for their generous philanthropic support for ACON. Funds raised from their latest initiative will go towards programs and services that improve the health and wellbeing of our communities."
ACON is Australia's largest not-for-profit health organisation for people of diverse sexualities and genders.