The Lendlease Sub-Regional Retail Fund (LLSRF), an unlisted wholesale fund managed by the global real estate group, will test investor demand for a portfolio of three dominant convenience-based sub-regional centres in New South Wales and Western Australia.
The assets on offer from the Fund are Sydney's Menai Marketplace, Port Macquarie's Settlement City on the NSW Mid North Coast, and Southlands Boulevarde in WA.
JLL's Nick Willis and Sam Hatcher, together with CBRE's Simon Rooney and James Douglas will steer the process, with an Expressions of Interest campaign expected to commence this month. Interest will be sought on an individual, dual or portfolio basis.
The three assets are expected to be highly sought after by the investor community, with sales performance across the portfolio amongst some of the most productive in the country.
In the most recent Shopping Centre News Mini Guns report, Menai Marketplace and Settlement City were ranked 4th and 12th by annual sales (MAT).
Menai Marketplace (anchored by Woolworths and Big W), is an established and dominant centre within a densely populated and highly affluent trade area of some 164,000 people. Located approximately 30 kilometres south-west of the Sydney CBD, it is the only sub-regional centre within its trade area and enjoys limited competition.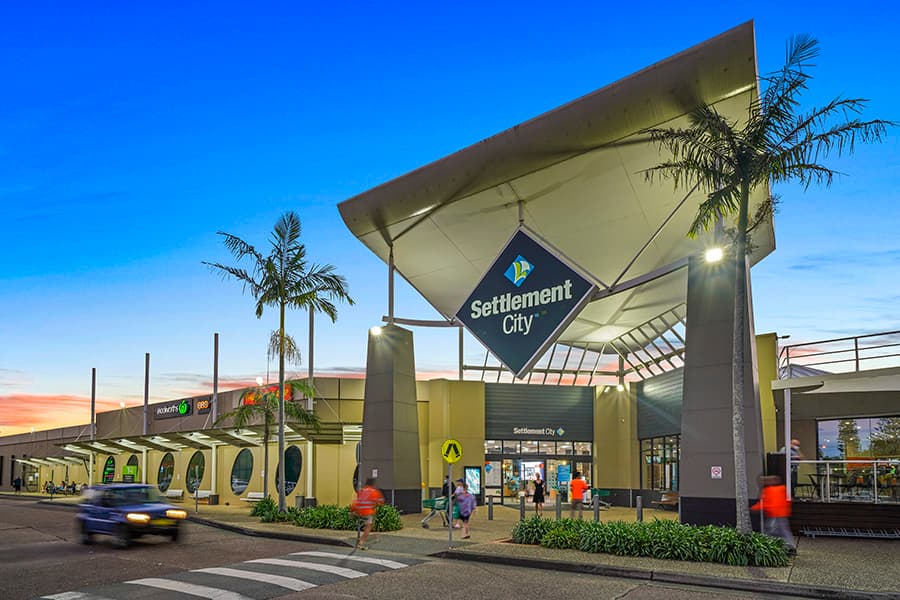 Settlement City (anchored by Woolworths and Big W), is the largest centre in the Greater Port Macquarie region and features the only Woolworths and Big W within its trade area of circa 86,000 people2. Retail expenditure in the trade area is forecast to grow at a rate of circa 3.5% p.a.2, underpinned by local trade and tourism, with approximately 3.1 million people shopping at Settlement City each year.
Also on offer is Southlands Boulevarde (anchored by Woolworths, Coles and ALDI), located approximately 12 kilometres south of the Perth CBD. The asset has a strong local convenience offer and is the largest centre in its trade area of over 84,000 people. The centre will become one of only 10 triple supermarket anchored centres with no DDS nationally when ALDI opens (anticipated in early 2023).
JLL's Retail Investments – Australia, Senior Director Nick Willis added, "We have seen a significant shift in investor demand towards the convenience retail sector, however it is a highly fragmented market. Portfolios of this quality and scale are rarely offered and this will be the largest offering since 2018, which will provide an investor immediate scale to the sector."
"While the offering of the assets will be attractive to larger managers looking for scale, each of the assets also have a very localised market and will be highly sought after for their own unique attributes. Menai Marketplace is located in one of the most tightly held catchments in Sydney and anchored by arguably one of the best performing Woolworths supermarkets in the country. Further, it will be the first formal offering of a sub-regional in Sydney since 2019," said Willis.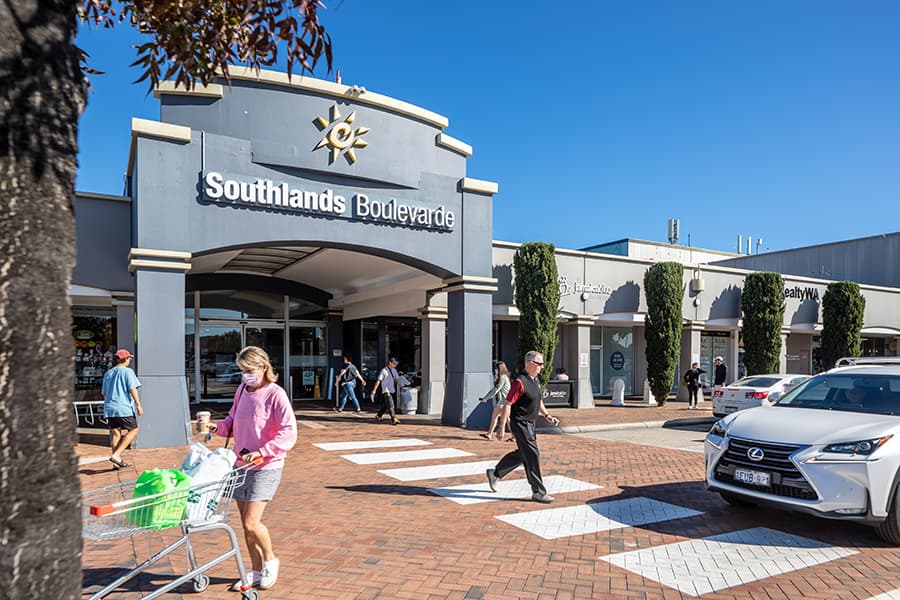 JLL's Head of Retail Investments – Australia, Sam Hatcher said, "Specialty productivity across the portfolio is 13.7% above the Urbis Benchmark4, which is led by Menai Marketplace being 38% above Benchmark. Further to this, Southlands Boulevarde will mark the first formal on market offering of a triple supermarket anchored centre with no discount department store (DDS)".
"The assets provide a number of value-add opportunities via rental growth and mixed-used development potential (STCA)," said Hatcher.
CBRE's Head of Retail Capital Markets – Pacific, Simon Rooney said, "Each centre has a dominant position in its retail hierarchy, offering secure cashflows and highly productive major and specialty tenant profiles with further opportunities within each asset to enhance returns via rental growth and strategic tenant remixing.
International Expressions-Of-Interest for Lendlease's Sub-Regional Retail Fund Portfolio close on Thursday, 18 August 2022.