Shoppers in Sydney's Sutherland Shire are set to experience Woolworths' newest supermarket with fresh food, convenience and great value at the heart of its offering as the centre opens its doors today. 
Located at 24-38 Flora Street, Kirrawee Woolworths Shopping Centre will be home to more than 4,500 square metres of retail space and 250 car parks, offering a full-line modern Woolworths supermarket with Direct to boot and pick up facilities and a new Dan Murphy's store. Locals will also benefit from convenient access to Sir Groom Room (barber shop), Macchina Espresso and boutique nail bar Ausome Nails.
Woolworths General Manager Property Development, Andrew Loveday said: "It's been many years in the making but today we are delighted to celebrate the opening of Woolworths Kirrawee Shopping Centre.
"We have a long and proud history in the Sutherland Shire, beginning more than 60 years ago with our first store opening in 1956. Today's opening is an important part of our ongoing commitment to investing in the Shire as the region grows and changes.xx
"We're proud to have delivered a modern and contemporary neighbourhood shopping destination that will meet the needs of the Kirrawee community well into the future."
Woolworths Kirrawee Store Manager, Wayne Rheinberger said: "My team and I are delighted to offer the local community a great new shopping experience, with a brilliant fresh food offer and the convenience they're looking for.
"I'm celebrating 35 years of service at Woolworths this year and 25 years living as a local in the Shire. So I'm particularly excited about the fact our new store will provide more than 130 jobs, including 85 new roles for the local area."
Sutherland Shire Mayor, Councillor Steve Simpson said: "Sutherland Shire Council is always happy to welcome new employment opportunities to our community, and notes that this new centre will provide even more variety for local residents in choosing where to shop."
The new supermarket will offer 'Scan&Go' technology which allows customers to scan goods with their smartphone as they walk through the store and pay in the app before tapping off through a dedicated Scan&Go lane at the front of the store.
There will also be a wide range of checkout options for customers, with a flexible new register format that supports both self-serve and team member operation, staffed checkouts at the service desk and self-serve kiosks.
Rheinberger adds: "For added convenience, we're also offering direct to boot pick up, which allows customers to collect their online grocery order without even leaving the car.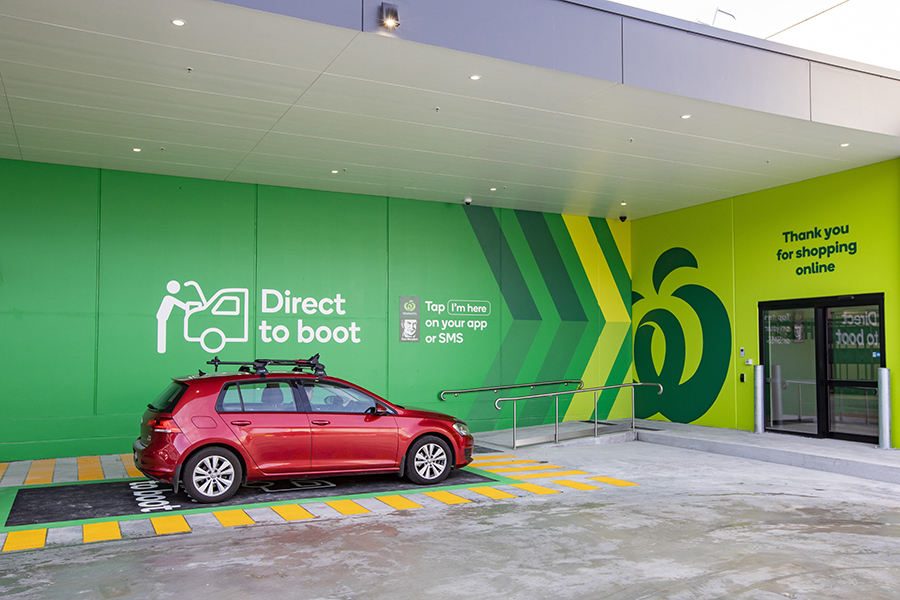 "We're also proud to support local community groups through our stores and are focused on minimising food waste.
"We're partnering with OzHarvest to help provide meals to people in need. Last year, Woolworths helped OzHarvest provide almost 5 million meals in New South Wales and we're looking forward to serving up more in the year ahead."
Kirrawee Dan Murphy's will feature a wide range of more than 4,000 products, from craft beer and spirits to super fine wine.
The store will employ 31 local team members, and local is a key focus of the overall range. Customers can discover craft beers from breweries like Shark Island Brewing Company, Cronulla Beer Co. and Sunday Road Brewing Co. and distillers like South Coast Distillery.
Dan Murphy's Kirrawee store manager and Shire local, Jess Mangraviti said: "We are a local team and we are really focused on being part of the community and encouraging customers to try local products."
Opening hours for Woolworths Kirrawee are 7am to 11pm, 7 days a week.