The official launch of Chirnside Park Shopping Centre's Smart Energy Hub, an Australian first in partnership with Shell Energy took place today, Monday 22nd August. The Centre will become The GPT Group's first Climate Active carbon neutral certified shopping centre, primarily through a more than 50% improvement in energy efficiency, switching to renewable electricity and offsetting residual emissions.
GPT's Chief Executive Officer, Bob Johnston was joined by Shell Energy Australia CEO Greg Joiner and Victoria State Government's Minister of Energy, Environment, Climate Action and Solar Homes, The Hon. Lily D'Ambrosio MP to officially launch the Hub.
Chirnside Park is operating carbon neutral in line with GPT's Energy Master Plan which has been developed to ensure a smooth transition by GPT assets to a low carbon future.
Central to the plan at Chirnside Park is turning the asset into a Smart Energy Hub that includes a 2 megawatt-hour (MWh) battery coupled with a 650 kilowatt (kW) solar array, in addition to a flexible energy consumption program called Loadflex that will enhance the stability of the electricity grid during times of energy supply constraints.
The Smart Energy Hub uses predictive technology that enables electricity demand reductions of up to 70% of peak demand loads, which also assists in lowering the total cost of energy for the asset.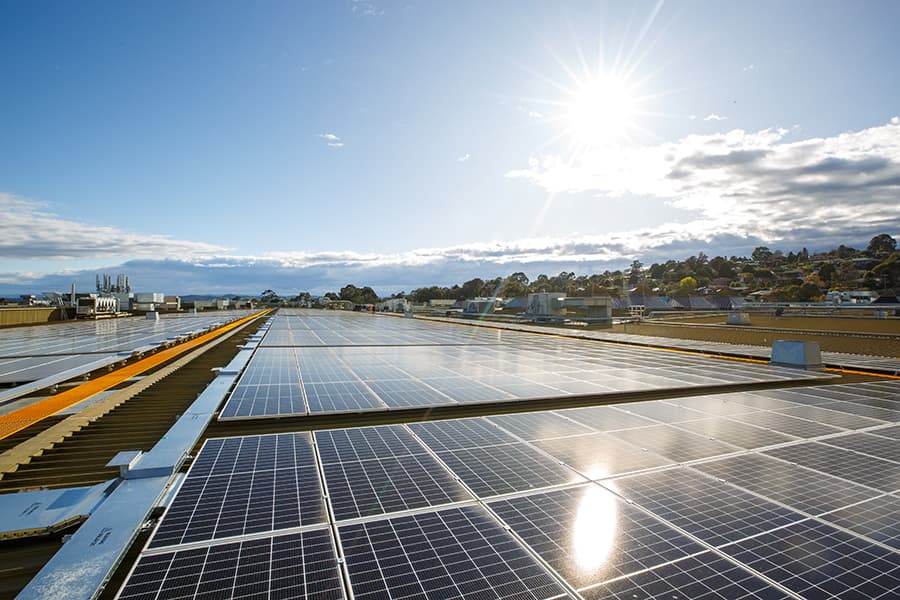 The Chirnside Park Smart Energy Hub project, in partnership with Shell Energy, will be the first of its kind for The GPT Group. The solar array is predicted to save more than 800,000 kilowatt-hours (kWh) of energy per year – equivalent to the energy use of around 350 homes.
Chirnside Park's solar and battery project, underpinned by a demand response program, which rewards large energy users for reducing usage during peak times, is a major step forward to significantly reducing carbon emissions and day-to-day energy consumption from the grid.
Leading the way in shopping centre sustainability initiatives, the project has been supported by the Victorian Government, which provided a $500,000 grant to pilot the battery.
GPT's CEO, Bob Johnston said: "The adoption of the Smart Energy Hub approach, wherever feasible across the GPT portfolio, will be a focus for the Group and will achieve both improved environmental outcomes and enhance the resilience of the electricity grid, to also benefit the broader community."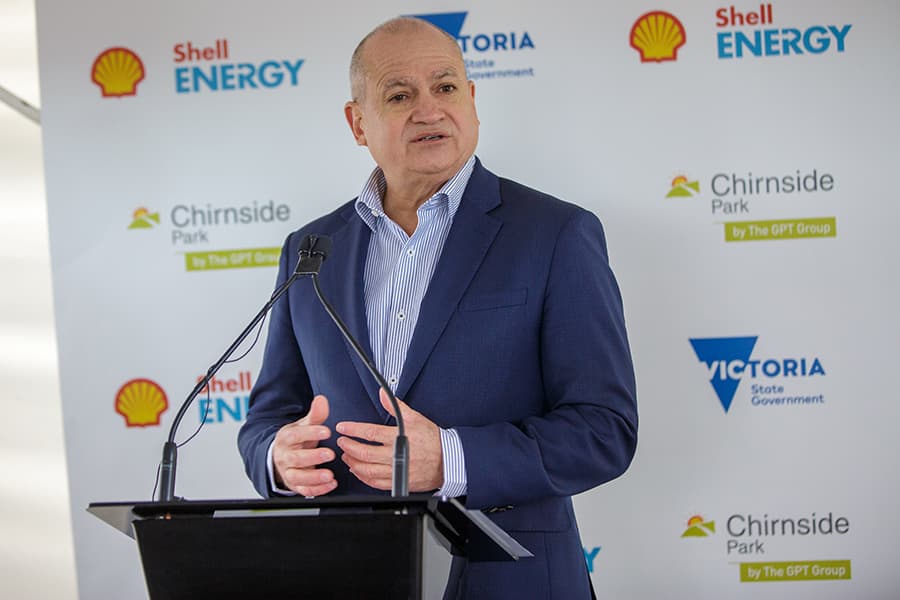 Shell Energy Australia CEO Greg Joiner said the company was proud to partner with GPT on the development of their Energy Master Plan, which maps out a clear pathway to net-zero emissions.
"Energy progressive businesses such as GPT can leverage the value of physical sites to create their own smart energy hubs. These co-optimise behind-the-meter technologies such as battery energy storage and demand response programs to reduce emissions, secure energy supply and provide firming capability to the grid," said Joiner.
Chirnside Park will also be hosting a sustainability-themed school holiday program for its youngest visitors this September. The gateway to Victoria's Yarra Valley, Chirnside Park is a premier retail centre featuring the largest variety of majors and discount department stores in the area including Kmart, Target, ALDI, Coles, Woolworths and more than 110 specialty stores.