As Sydney rebounds to life post-lockdown, the city's newest CBD precinct, Brookfield Place Sydney at Wynyard, is throwing opening the doors to a brilliant new line-up of retail offerings across food, fashion, entertainment and everyday amenity. 
Headline acts include lululemon's largest and first multi-level store in Australia and New Zealand, and Sydney's second and long-anticipated Locali by Romeo's, which combines a European-style food hall and supermarket.
Carl Schibrowski, Executive Vice President & Co-Head of Brookfield Properties, said: "This is a milestone achievement for the Brookfield Place development and a sign that the CBD is reawakening. 
"Sydneysiders have really missed the ability to connect – with eating out, shopping and catching up with friends all topping the wish list. We're excited to be able to offer a great line up of new experiences for workers and tourists returning to the city."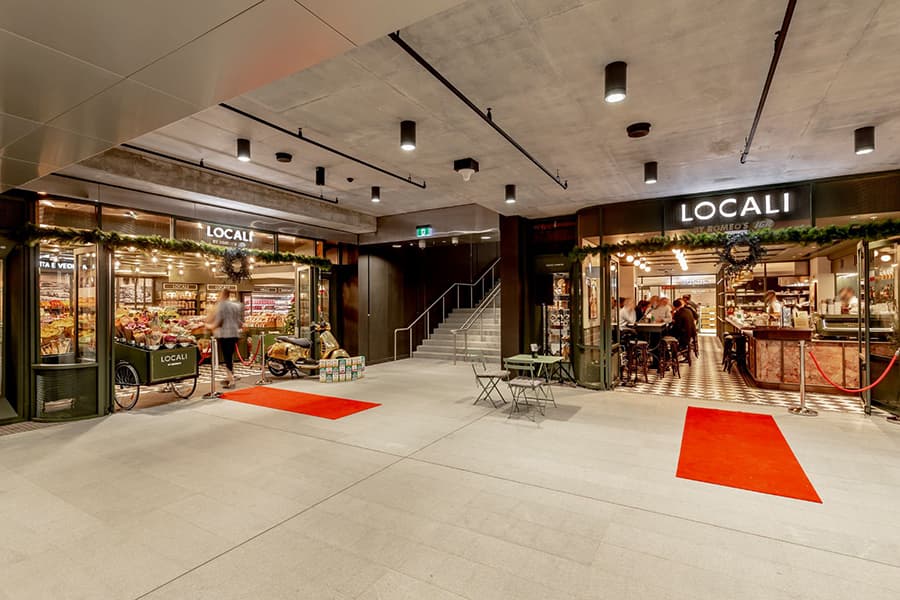 After Locali's debut at 388 George Street earlier this year, Locali by Romeo's has now opened its second store on the lower-concourse at Brookfield Place, delivering a contemporary 'fresh food market' feel including a walk-in cheese room, fresh butcher and dry ageing room, commercial kitchen, dine-in restaurant, continental delicatessen, an Italian bakery, sushi bar, florist and fishmonger.
Romeo Retail Group Director Joseph Romeo said: "We're so proud of this concept and Brookfield Place Sydney is a perfect second location for us within this iconic and historically significant part of the city. We anticipate a busy period as people return to the CBD and have a program ready to rekindle some of the special in-store experiences we've all missed during lockdown. As a family-owned business, we are truly designed for the locals and are excited to help create a sense of community at Brookfield Place Sydney."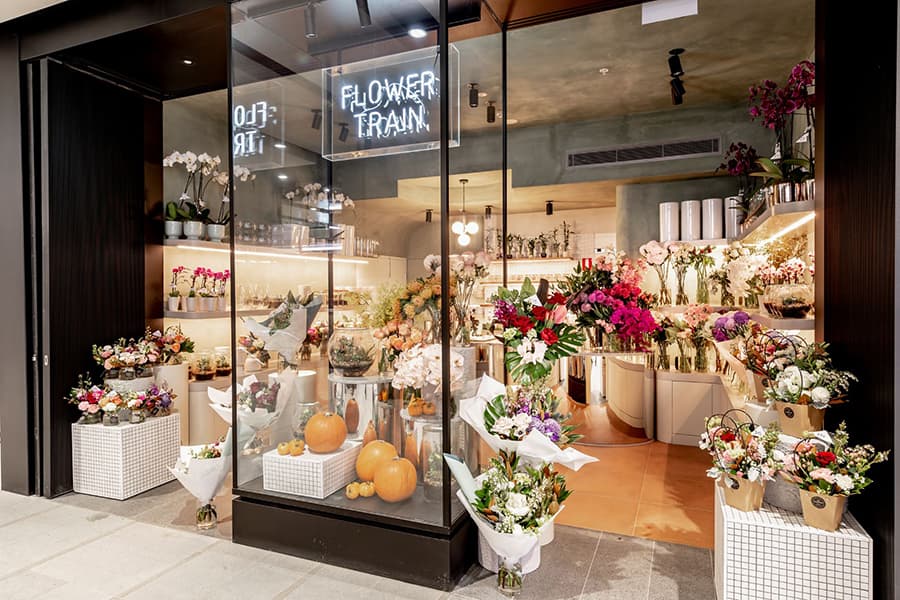 Other high-profile retailers such as leading Australian tea retailer T2 tea, Flower Train, Two Penny Coffee and Priceline are also open and providing greater access to these much-loved brands.
At the stunningly-refurbished Shell House on Carrington Street – on the northern perimeter of Brookfield Place – The Menzies Bar is also open for business. It's the first of four new offers at Shell House by The Point Group and is designed to channel the ambience of the bars and bistros of Europe. The Sky Bar, The Clock Tower and Shell House Dining Room and Terrace are all set to open in the coming weeks bringing a new rooftop experience to Wynyard.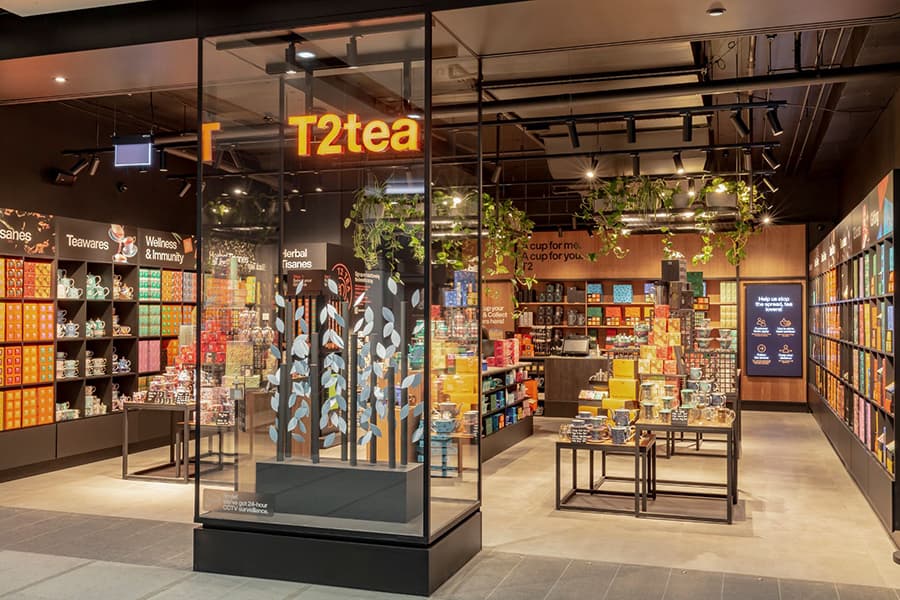 Sydney Barbers is now also open for overdue cuts and styling in a brand new store for its CBD collection. 
"Getting the keys to this brand-new shop was the best day of my life – I've been trying to get into Wynyard for ten years and am so excited to be a part of Brookfield Place Sydney," said Sydney Barbers owner Zack Choukier.
"I'm so happy to be back on the tools, I'm a people person and I love my work and interacting with clients."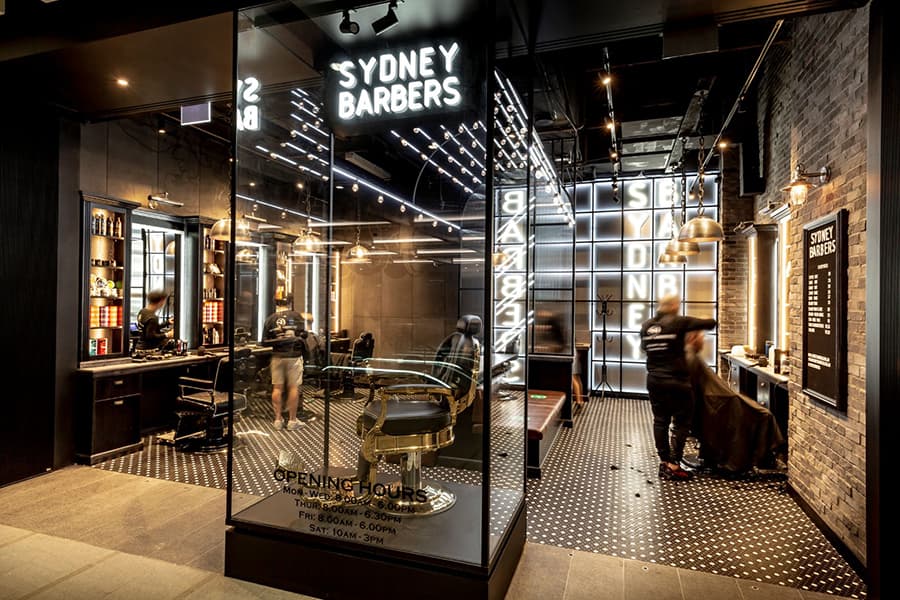 There are also plenty of new flavours on offer on the lower concourse of Wynyard below Brookfield Place, with Gojima, Sushi Yuzen and a new concept store by ST Group featuring NeNe Chicken, Papparich, Hokkaido Cheese Tarts and dessert chain KURIMU opening progressively. 
NeNe Chicken brings authentic Korean Fried Chicken to Brookfield Place. The brand originated in South Korea and has more than 1,300 outlets worldwide and will be the first NeNe Chicken to be located in the Sydney CBD. Papparich is offering a taste of true Malaysian culture and cuisine with offerings including Nasi Lemak, Roti Canai and Teh Tarik while the offering from ST Group KURIMU x Hokkaido Baked Cheese Tart will offer freshly baked KURIMU Choux treats, sure to satisfy any dessert cravings. 
Sydneysiders will no longer need to decide between sushi or burgers for lunch when the unique 'sushi-burger' restaurant Gojima opens its doors. Gojima also offers fried chicken, fries, frozen custard and cold beverages.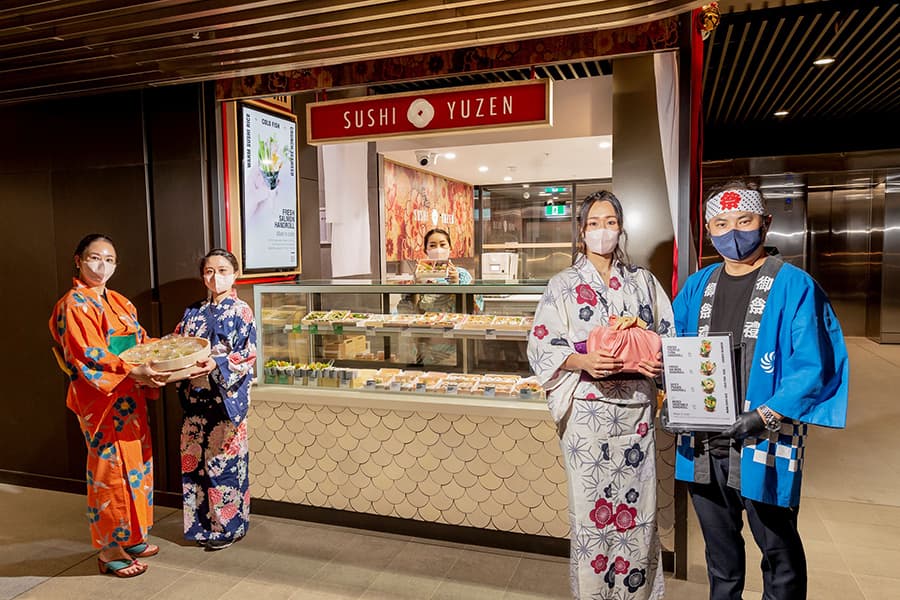 Combining the Japanese characters of 'Yu', meaning close friends, and 'Zen', meaning high-quality homemade meals, Sushi Yuzen was created to be a cosy bento house space where people can come together and enjoy an authentic Japanese meal. Sushi Yuzen offers bento boxes, sushi rolls and party platters that can be organised for office lunches and celebrations. 
Brookfield Place Sydney was completed early in 2021 and sits within the prestigious family of Brookfield Place destinations globally, delivering an exciting new precinct to Sydney's CBD that attracts people from all parts of the city.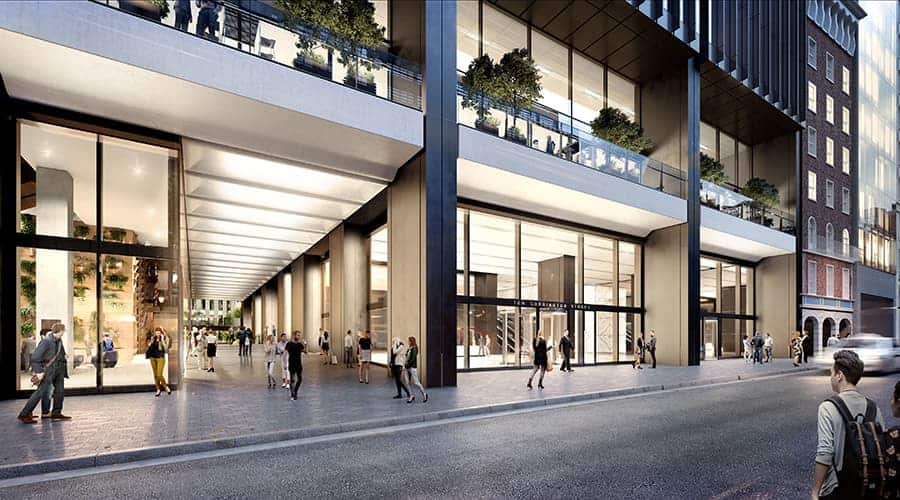 Connecting Wynyard Station to George Street, Brookfield Place Sydney comprises a new 27-level office tower, with the precinct also delivering around 6,000m2 of premium retail space. Brookfield Place Sydney is owned by interests associated with Brookfield, AMP Capital Wholesale Office Fund, UniSuper and other investors managed by AMP Capital.