Toowong's newest mixed-use development, Aviary Toowong, has announced its first major retail tenant as family-owned and operated Harris Farm Markets — setting the scene for the eclectic retail offering at the precinct and creating more than 80 local jobs.
Aviary Toowong will offer a highly-curated mix of retail, hospitality, wellbeing and entertainment options for the inner western suburbs, along with a 20-level office building and luxury residential tower, reinvigorating the liveability of the Toowong area.
As one of the first retailers to open at the precinct, Harris Farm Markets will offer a flavour-filled celebration of Queensland and Australian fruit, veg and grocery in their signature design-oriented store.
Harris Farm Markets' co-CEO Luke Harris, one of the three Harris sons who now run the company after their parents, David and Cathy Harris, retired, said he was excited to announce what will be their fourth store in Queensland.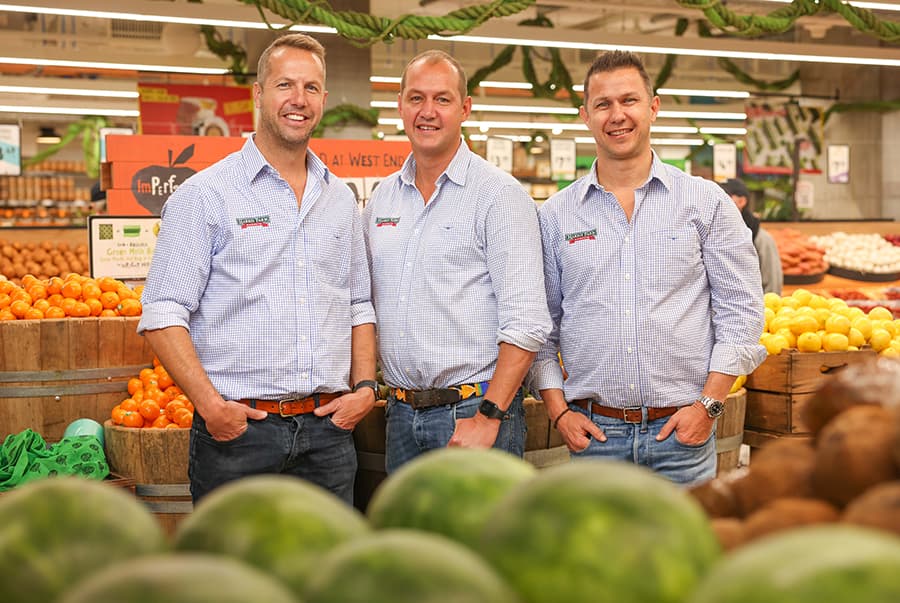 "Queensland is famed for the richness and range of fruit and veg grown across the state, and to be able to work with so many wonderful producers is one of our dreams. The store at Aviary Toowong will allow us to showcase more local flavours, and being a new build, will also allow us to design and create a store of the future — purpose-built to celebrate edible goodness, which is what we have been doing as a business for almost 50 years," he said.
"Aviary Toowong will be the fourth Harris Farm Markets store in Queensland, after we opened Clayfield in November last year, West End in June, and in November, we will open at the Isle of Capri on the Gold Coast.
"Already we employ more than 300 local Queenslanders, and we look forward to meeting more for Aviary Toowong. It's an exciting development and we are proud to be involved."
State Development Corporation Managing Director Ross McKinnon said that securing Harris Farm Markets sets the precedent of the high-quality offering at Aviary Toowong.
"A variety of quality fresh produce is the cornerstone of modern retailing and is the core focus of Aviary Toowong. We are pleased to welcome Harris Farm Markets as the first major retailer for the precinct as there is nothing better than seeing, feeling and smelling fresh produce before you buy it," he said.
"The grocer will be nicely complemented by buzzing cafés, quaint restaurants, entertainment and speciality shops, along with a modern state-of-the-art cinema complex. The retail and hospitality tenancies are being curated with residents and locals in mind to complement what's already on offer in the area."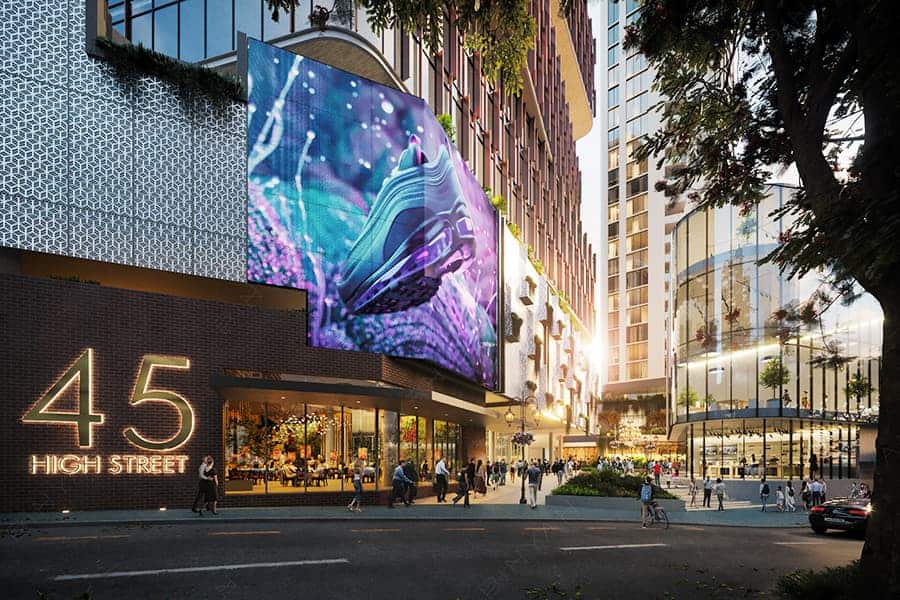 White & Partners Managing Director Dan White said: "We are delighted to welcome Harris Farm Markets to Aviary Toowong. It is a huge endorsement that will give confidence to other retailers of the environment we aim to create for residents and commercial tenants local to the Aviary and surrounding suburbs."
CBRE Head of Shopping Centre Leasing Lewis Torkington said initial tenant interest for Aviary Plaza Toowong has been strong and there is high demand for a development of this quality in the inner west of Brisbane.
"Aviary Toowong sets a new benchmark in mixed-use developments in Brisbane that will provide residents and workers of Toowong and the surrounding inner west suburbs an opportunity to access a high-quality variety of retailers, entertainment, services, and food and beverage offerings," he said.
"Toowong's densely populated primary trade area is home to just over 52,000 people for whom the centre is an important hub for work, services, leisure, retail and transportation links to the Brisbane CBD.
"Toowong's annual population growth over the next 10-years is projected to be 1.5% in the primary trade area rising to 1.6% in the secondary trade area — comparable to the Queensland average of 1.6%. Toowong town centre, however, is the epicentre of much of this growth driven largely by the Aviary Residences towers. There is also significant growth east of the Brisbane River in West End and South Brisbane which will be a key source of customers for Aviary Toowong.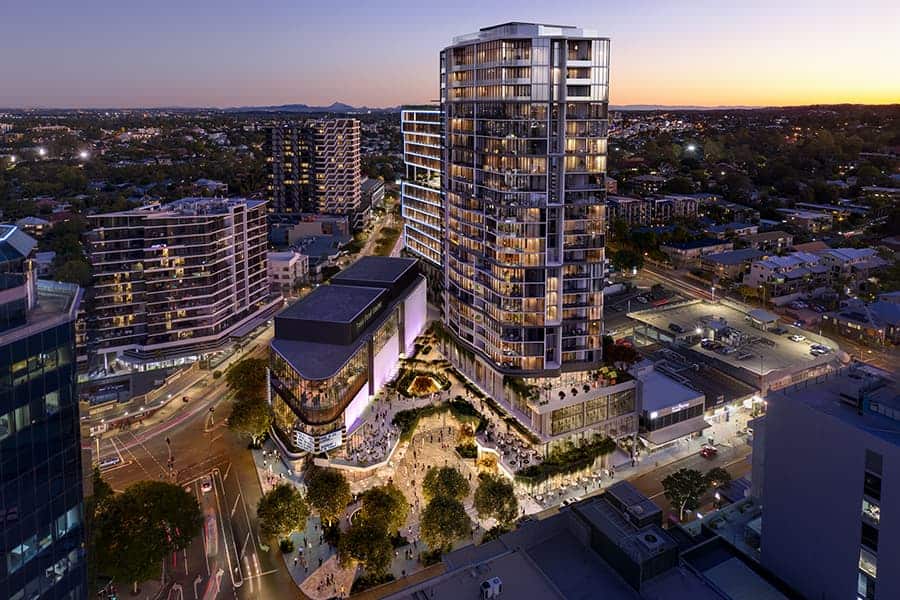 "Harris Farm Markets are an outstanding anchor for the precinct and set the tone for the quality that customers will have to look forward to.
"We anticipate making further announcements over coming weeks regarding other exciting anchor operators that will complement the mix. Initial demand from retailers has been strong and there is a high level of excitement about Aviary Plaza.
With more than 50% of the site dedicated to public space, the precinct will celebrate Brisbane's warm climate through open pedestrian laneways, al fresco dining and a lush outdoor plaza — to be used for food festivals, intimate concerts and special events.
Companies occupying the A-Grade city fringe office building — Aviary Tower — will be able to provide a unique environment for their employees, demonstrating the future of working post-COVID. With the range of retailing, lifestyle businesses and entertainment provided within Aviary Toowong, people working here will enjoy everything at their doorstep.
The marketing of the office spaces for lease has commenced and already there is strong interest from the corporate sector looking to create the workplace of the future — attracting staff back into the workplace in a safe and enticing environment.
The level of convenience provided by no less than three supermarkets, national pharmacy chains, fresh food, fine dining and family restaurants, renowned local hotels and many other amenities means that people living and working here will not have to leave the area.