This article by Andrew Byars, General Manager – Property Investments, Perron Group, forms part of an annual CEO Outlook feature, published in SCN's 2023 Big Guns edition.
Looking to the future with confidence
Perron Group has been in the shopping centre game for half a century now and when I say 'game', that is not reflective of a casual interest but more the dry humour of our late Founder.
Stan Perron AC was passionate about property but always understated the significance of his commercial achievements, wryly comparing his investments as being "a bit like playing Monopoly".
Admittedly, that was Monopoly on a grand scale, given that by the time of his passing in 2018, he'd amassed one of the largest privately held property portfolios in Australia, including a dozen shopping centres across the country.
Stan purchased his first retail property in 1973 at a time when the sector was very much in its infancy, thus making him a pioneer of shopping centres in Australia. At the time, the concept of the American-style closed-in-mall was virtually unknown Down Under and Stan was one of the earliest to identify the potential – even at a time when many institutional investors viewed investment in shopping centres with some scepticism.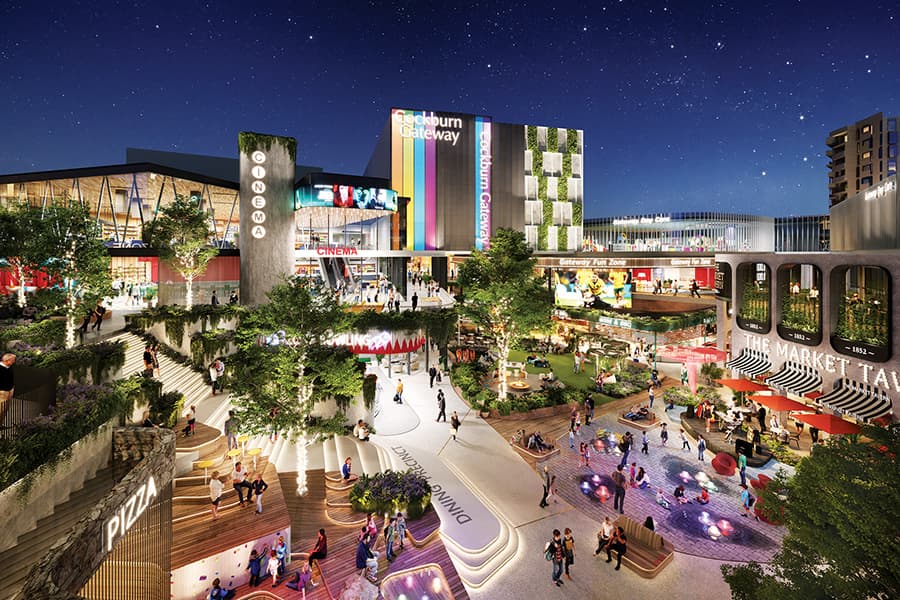 Business evolution – Perron Group today
These days, Perron Group is much more than just a property investor and owner of the highly successful Toyota WA business. We are a private investment company with income flows from a broad range of sources including iron ore royalties, infrastructure like airports, private equity, as well as an extensive portfolio of listed equities and residential land development.
What makes Perron Group unique is the nature of its corporate purpose, which was put into place consistent with Mr Perron's wishes after his passing. A long-term and renowned philanthropist, the Stan Perron Charitable Foundation was established in 1978 with a particular focus on helping children struggling with illness and disability as well as supporting hundreds of community groups.
On his passing, Mr Perron left the Board and Management team with a memorandum of wishes, effectively an instruction manual for what to do with the business when he was no longer around. And it was very clear that up until his dying day, he had designed the Group to become a permanent endowment to the benefit of the Perron family but especially for the Foundation.
This means that per Mr Perron's wishes, the Group is required to set aside up to half of its annual profits, if needed, to fund the activities of the Foundation, which his daughter, Elizabeth, now chairs.
Since 2018/19 alone, the Foundation has granted community groups and medical researchers in Western Australia more than $82 million. In addition, as of December 2022, the Foundation has committed to contributing a further $45.57 million to charitable causes in WA.
During the past year, the Foundation has focused particularly on not-for-profit welfare groups, families and individuals hit hard by the COVID-19 pandemic. Contributions were increased particularly to bolster support for mental health services as well as those groups providing welfare support for WA families and individuals facing economic hardship.
This approach to charity is also reflected in the way our centres are operated, with managers warmly encouraged to support local community groups and to actively look for opportunities to lend a helping hand to charity.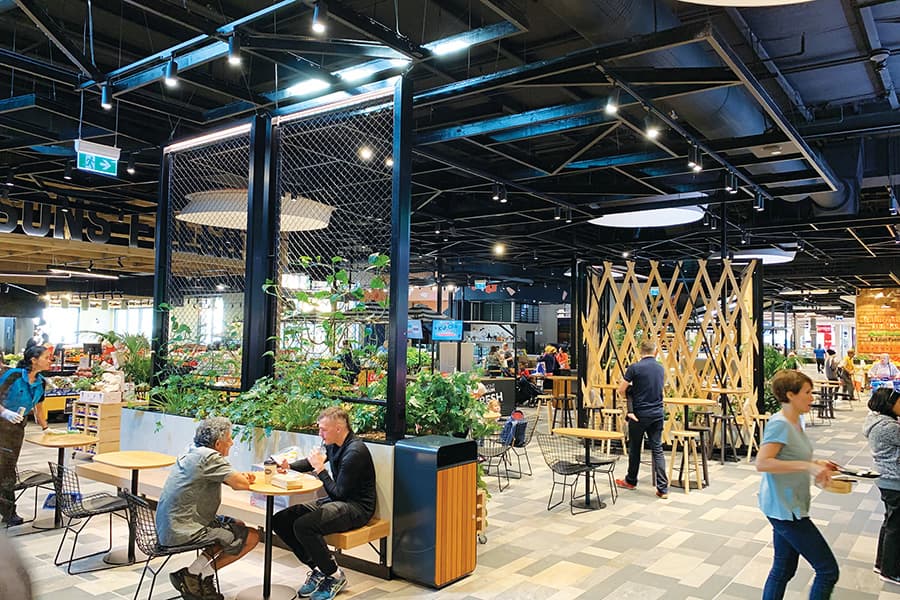 Retail property overview
Perron Group's retail property portfolio currently sees either 50% joint venture or outright ownership of shopping centres in Perth, Melbourne, Sydney and Canberra. These include the likes of Belmont Forum and Cockburn Gateway Shopping City in Perth, Westfield Burwood and Broadway in Sydney and The Glen in Melbourne. Our partners in these centres are Scentre Group, Vicinity Centres and Mirvac.
Our experience of the past year has largely been reflective of the sector with steady improvement since the lifting of restrictions related to the COVID-19 pandemic. Our centres in NSW and Victoria were the hardest hit during the pandemic, while WA's 'hard border' minimised the impact on our Perth-based centres.
The past year has seen a return to more 'business as usual', buoyed by a recovery in consumer spending on the back of government-funded economic stimulus. It is true that coming on the back of this, we are now seeing potential headwinds with recent hikes in housing interest rates putting downward pressure on consumer sentiment and cost of living challenges.
Nevertheless, we retain confidence in our portfolio, given our focus on retaining high-quality assets that are well-located and contain a mix of premium tenants.
Confidence in the future
While there have been external naysayers pointing at the potential challenges facing our sector as consumers increase their online purchasing, we believe the future will be more about the changing nature of the product we offer.
Most critically, shopping centres are not just about shoppers coming to buy, but members of the communities surrounding our assets coming for the experience. Notably, this is an experience more akin to visiting a vibrant town centre where they enjoy a wide range of dining, beverage and entertainment choices.
So, this is very much the focus of Perron Group's strategic planning – perhaps no better exemplified than our plans for Cockburn Central located in Perth's rapidly growing south. Given official approval by WA's State Planning Commission in October 2021, this 20-year vision will transform the centre and surrounding precinct into an integrated community heart. It will blend residential, commercial, retail and public open spaces to create a bustling and vibrant townsite.
Core to the $1 billion development, which will be known as Cockburn Quarter, will be expansion of Cockburn Gateway with a new dining, entertainment and cinema precinct, a new fresh food market and additional fashion and lifestyle brands.
This development has been significantly driven by direct feedback from the local community and responding to their aspirations for what we want them to regard as their town centre. Illustrative of this focus on responding to local needs was the inclusion in our development of a $5.5 million pedestrian bridge that will be gifted to the community. This will provide a safe means to connect pedestrians and cyclists between Cockburn Gateway and the future Cockburn Quarter Precinct, which is currently separated by eight lanes of traffic.
Another example of Perron Group's recognition of the critical importance of responding to community needs is the establishment of a fresh food market at Belmont Forum. This addition to the centre has proven to be enormously successful and reflects the changing nature of what we believe consumers want in a retail experience.
The efforts of the team at Belmont Forum further underlines the Group's approach to doing what it can to assist people in the community struggling with cost-of-living pressures. Belmont Forum's support of the welfare charity SecondBite has seen the donation of more than 23,000 kilograms of food — enough to create more than 93,000 meals.
So, while no doubt there will always be challenges, something Perron Group has seen rise and fall over half a century, we remain optimistic about a future built on the foundation of listening to our tenants, customers and the community and responding accordingly.