This CEO Outlook contribution was first published in SCN Vol. 39 No. 1, Big Guns 2021
Retail experienced one of its most disruptive years yet in 2020, challenging the industry to evolve and adapt at an unprecedented rate, in a race to continue to meet changing customer expectations and demand. 
I and some of my colleagues were fortunate to virtually attend the annual NRF Retail Week conference last month, which was particularly interesting given the bushfires and pandemic that impacted the industry for most of last year. What a contrast it was with the 2020 version – which almost unthinkably now, I attended in New York just 12 months earlier. 
As was discussed at the recent conference, it's become increasingly important to know your customer and  communicate authentically to keep them informed and connected with their town centre and local retailers. This customer-centric approach helps brands demonstrate that they understand and care about the needs of their customers, retailers and teams, and remain dedicated to addressing these needs.
We have spent time examining the shift in the way customers perceive and interact with their local centres, with an emphasis now placed on hyper-local and genuine community connections. Across our portfolio, our town centres and retailers have been committed to fostering meaningful and trustworthy relationships with customers in new ways as the pandemic changed the way we operate – this has been well received and positioned our business and assets as authentic and trustworthy; both of which have been imperative given the uncertain health and safety climate.
Safety at the forefront
One thing that emerged through the pandemic which will remain important as we progress through 2021, is the emphasis placed on health, safety and fostering a COVID-Safe environment for our retailers, customers and teams. As many of our centres are located in regional Australia, entire communities have turned to us for access to essential needs and services such as medications and groceries. 
Our teams were quick to react to the changing situation, installing signage and social distancing decals, increasing cleaning of high touch point areas, making hand sanitiser readily available and much more, all of which will persist throughout this year. 
Furthermore, the role our front-line employees play has become a competitive advantage, telling the story of each retailer's brand and values. The pandemic brought with it particular concerns for some of these front-line positions – particularly in the beginning when little was known about COVID-19 and it became clear we needed to reassess these roles and invest in prioritising workplace wellness. Our people have always been the key to our success, but the pandemic certainly highlighted this in a new way.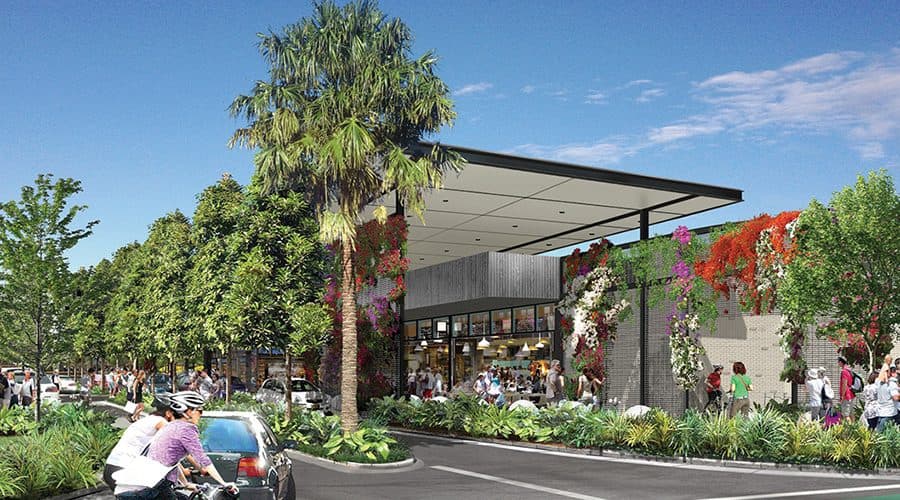 Symbiosis of the physical and digital
The pandemic has increased the necessity of digital and data integration, with no real distinction between the digital and physical anymore. There's more symbiosis with each being a natural extension of the other. 
We're finding that physical stores are still sentimental for shoppers, and retailers are exploring new options to innovate while keeping customer visits personal. Bricks-and-mortar still serves many functions, whether it be the enjoyment of a tactile experience, or utilising the store for returns after purchasing online.
Technology has also allowed retailers to better forecast demand, personalise experiences, and stay one step ahead of consumer behaviour. The pandemic has underlined the importance of omnichannel experiences and choice, and retailers are relying on technology to ensure they're collecting the right consumer analytics, adjusting and responding accordingly.
We are continually evaluating new ways of incorporating technology into the shopping experience, including augmented reality and apps to keep customers engaged and connected.
One of the challenges that restrictions were causing for people was staying in touch with their local community centre, so we created an online meeting place to support customers, retailers and communities, called Belong by Stockland. The community hub features everything from live meetups, food inspiration and DIY at-home ideas, to wellbeing content, retailer stories and more. 
Belong by Stockland has been very successful in helping to facilitate connection, community engagement and most importantly – belonging. The hub has enabled us to introduce customers, even remotely, to some of our incredible retailers; the stories behind the passionate and hardworking faces who welcome them into their stores every day.
We expect that the lines between the digital world and shopping centres will continue to evolve and that experiences will remain a key driver for customers, whether it be in-centre or activities they can participate in from the comfort of their homes.
Innovate in the way we deliver
Unsurprisingly, we've seen a steady rise in interest for online access to goods and services, which has been accelerated with COVID-19. Now more than ever, customers are engaging with platforms such as Click & Collect and Deliver On Demand to complete their shopping. 
In a first for shopping centres in Australia, Stockland partnered with Deliver on Demand; an innovative new personal shopping service, launching it at select centres in Queensland and New South Wales. The online marketplace offers more convenience and choice, faster, and with more personalisation options. Using the service, customers can access an entire shopping centre's-worth of items, with same day delivery, in one easy-to-use app. 
Services such as Click & Collect and Deliver on Demand have acted as an extension to the shopping experience for many of our Stockland retailers, who are now better connected with both new and loyal customers within their local communities as a result. 
Online shopping and delivery services have no doubt grown through 2020, with more retailers understanding the value in the concept – in particular restaurants – who were forced to shut their dine-in experiences for at least part of the year. We expect these services to continue to play an integral role in the way our customers shop through 2021, and even evolve in its convenience offering as new learnings become more clear.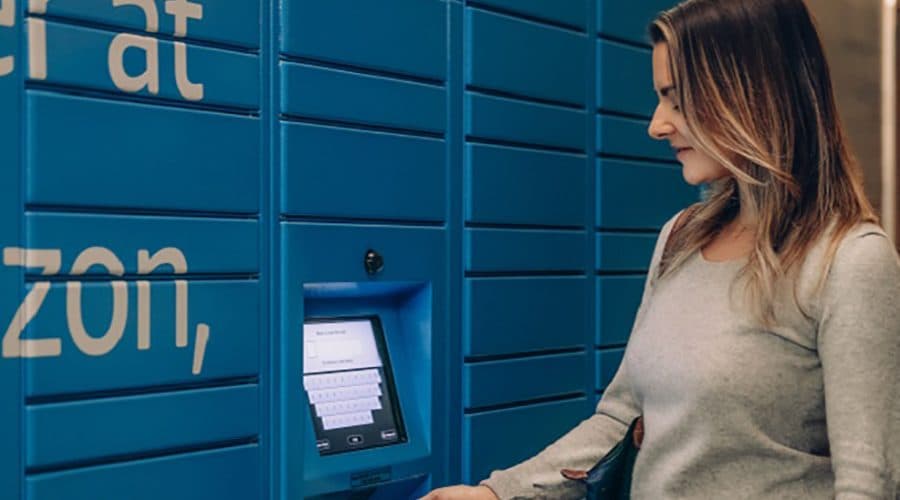 The customer experience will remain key, and we see an opportunity to integrate this more with the online world, with our centres not necessarily being the final destination, but rather one part of the overall shopping journey.
Stockland has also partnered with Amazon to offer Amazon Locker at select centres, which are secure, self-service kiosks for parcel pick up. This option brings customers the flexibility in collecting their items when convenient for them, rather than having it delivered to a home or business address.
Creating a space for everyone to enjoy
We're passionate about our purpose to create 'a better way to live' and have our customers and communities in mind when making decisions about centre offerings.
Despite the challenges of COVID-19, we were able to successfully deliver three new inclusive playspaces across our town centres, bringing that total number to 17 across our retail portfolio. We've also worked hard to bring a number of Quiet Rooms, Parent Rooms, Multi-Faith Rooms and Adult Change Rooms to allow for more customers of varying abilities to enjoy our shopping centres.
As part of our commitment to inclusive spaces, we have also partnered with Australian start-up BindiMaps to integrate its revolutionary wayfinding smartphone app across our centres. The app uses beacon technology to assist people who live with vision impairments to navigate large indoor spaces. We've successfully integrated BindiMaps at four of our centres in New South Wales, Queensland and Victoria, and plan to roll this initiative out more widely across the retail portfolio moving forward.
We've always been focused on accessibility and inclusion at our town centres and actively seek ways to improve the customer experience for people of all abilities. 
It's critical that everyone who visits our centres feels welcome, is able to maintain their sense of independence and has the equal access they deserve, and we will remain steadfast in this commitment to better serve our communities.
Experience remains key
Experiences have remained a point of difference between online and in-store shopping. We have invested significantly in place-making over the past couple of years, and believe that centres should offer more than just great shopping – they should provide accessible and meaningful experiences for customers.
We were fortunate to proceed with the opening of our highly anticipated, $8 million NightQuarter at Stockland Birtinya on the Sunshine Coast in 2020. The project has not only attracted locals and tourists to the iconic new precinct, but has also helped to create jobs, drive the economy, and support local artists and businesses whom were most hard hit during the pandemic.
The dynamic, open-air marketplace is aligned with our focus on bringing those curated customer experiences to our communities, and positions the centre as more than just a great place to shop – but a destination with a range of choice, convenience and entertainment beyond the regular shopping hours.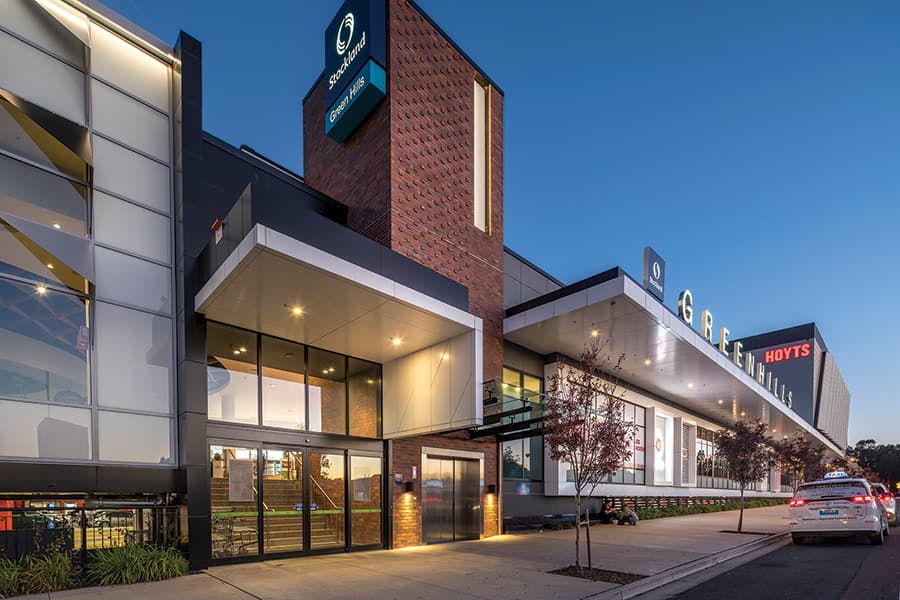 Shopping centres built for the community
We have always been proud of our commitment to create thriving communities, and in retail, this means creating spaces where customers feel safe and confident that their shopping needs will be met, while also going that one step further to facilitate connection and experiences that add value. 
We're proud to have the opportunity to give back at a grassroots, local level through our annual Stockland CARE Grants program. In 2020, we awarded $276,000 to 266 local groups, clubs and programs across Australia who support health, wellbeing, community connection, education or local environmental initiatives.
We'll be entering our eighth year of CARE Grants this year, and are pleased to have already distributed over $1.7 million in funding to more than 1,500 local community groups nationally during the time we've been running the program.
Moving through 2021 and beyond
Retail has been required to adapt at a rapid pace, but despite the changes we've made to the way we operate and serve our customers, we've remained focused on incorporating our values and commitments in this new era for retail. The future of retail is very much still centred on best serving our customers and communities, which includes providing exceptional service and convenience, as well as curated experiences, whether that be online or in-person at one of our centres.
Moving forward, our town centres will continue to evolve their offerings, with the emergence of new usages including health and wellbeing, education, and last mile opportunities, such as micro-fulfilment.
We'll also continue to see the de-weighting of discretionary categories through remixing – this will continue to be key in ensuring that we focus on how our assets best capitalise on these accelerated opportunities.
We're confident in the future for retail in Australia, and as we look to the year ahead, we will continue to deliver on our Commercial Property Strategy – with a focus on community, convenience and curation – to best position our portfolio for the future.