The pace of change within the retail sector is continuing to accelerate, with many predicting the change we will experience in the next five years will be more than in the past 50. For retailers and shopping centre owners, the ability to respond to increasingly blurred lines between bricks-and-mortar and online retail will be a defining factor of future success. The age of connectivity is transforming the way we live and the footprint of retail property.
In this new retail economy, those who anticipate customer needs and create engaging, rewarding and convenient experiences will be well placed to navigate the changes ahead.
Getting the customer to put us first – responding to the convenience mega-trend
Woolworths is focused on the customer to guide our process of business transformation. Woolworths has a long and deep history with our customers, and we understand that today preferences are changing faster than ever.
A drive for convenient and frictionless experiences is a major trend that is informing changes we are making to both our physical and online footprint. Customers are seeking easier and faster ways to plan, shop and cook meals, moving towards more frequent visits to the shops throughout the week, rather than the traditional weekly shop.
The desire for convenience is driving our investment in our 'food for now' and 'food for later' offering across our new, smaller format Metro stores – with our smallest ever opening in Kirribilli in recent months, at just 180m2. Customers are increasingly looking for quality fresh food options at affordable prices in convenient locations, and Metro stores like Kirribilli are designed to meet this need. This is a curated and contemporary range designed to cater for busy city workers, train commuters, tourists and local residents looking for quick and easy 'grab and go' shopping options. The space has been purpose-built and designed to complement the village feel of the area, and features a wide range to provide customers choice for breakfast, lunch and dinner.
Wherever they choose to shop, customers expect us to deliver a great service. Woolworths was the first supermarket to roll out pick up nationally and it was a real game changer, connecting our digital online offer with our stores. The service is now rolled out to more than 2,900 Woolworths Supermarkets, BWS and Dan Murphy's liquor stores and Big W. Express or next day delivery windows mean that customers have the flexibility to choose to receive their groceries when it suits them.
Real estate's role in the rise of innovation
As leaders in the real estate sector, we are conscious of the important role we play in the communities where we operate. This translates to a focus on buildings themselves, the design and construction of the town centres we create for our customers. As the world is transformed through technology, the growth of online retail presents a different way of thinking for the industry. While online is still early in its growth phase, accounting for 9% of Australia's total retail trade, it is expected to reach at least 12% by 2022. This provides great possibilities for innovation and delivering store formats in a different way.
Digital and physical spaces are increasingly merging, with customers choosing a combination of shopping at their local store and online. One great example of this merging of in-store and technology is our trial of 'scan and go' at our Double Bay supermarket in Sydney. As they walk around the supermarket, customers scan the barcodes of items as they pick them up using a new mobile app linked to their credit card. Customers simply 'tap off' on a designated smart pole when they leave the store, without needing to wait at a checkout.
The rise of online also sees industrial property play an increasingly vital role in connecting customers with fresh food supplies, more quickly. In supporting the growth of online, we opened two customer fulfilment centres in 2018, to support our in store teams. In addition to servicing online orders from our stores, dedicated teams in Brookvale in Sydney and Footscray in Melbourne are picking and packing orders for customers choosing to shop online, with fit-for-purpose layouts allowing our teams to service more online orders.
We will also make a step change in our supply chain network in 2019, as our team starts working in our new, state-of-the-art Melbourne South Regional Distribution Centre. Located at Dandenong South, the 16-hectare site includes some of the most advanced infrastructure of its type in the southern hemisphere.
Woolworths has partnered with global technology partners and suppliers to customise pallet deliveries to every aisle of every store across 230 of our supermarkets in Victoria. More than 3,800 solar panels span the rooftop of the building, one of the largest installations in the country, and providing for close to a quarter of the building's energy needs.
Serving communities across our growing cities and regions
The populations of Sydney and Melbourne are set to grow by another million people over the next ten years – a reflection of the global shift towards more urban lifestyles. As cities expert, Professor Greg Clark, has predicted, by 2050 there will be an additional 2.5 billion people living in the world's cities.
Putting retail at the heart of planning for new communities enhances the liveability of those places as they grow. Shopping centres that realise they are actually community destinations – and re-mix to achieve this through the inclusion of dining, lifestyle experiences and services – will be able to maximise opportunities from population growth, particularly along the east coast.
In line with this, throughout 2018 we opened 11 new full-line supermarkets, seven new Metro supermarkets, eight new Dan Murphy's stores and 30 new BWS stores. Of our new supermarkets, three of these were delivered by Woolworths' internal development team. We have also made a significant investment into renewing our existing fleet, completing 69 renewals in 2018, as well as partnering closely with shopping centre owners to introduce shade sails, improved car parking and facade designs.
Our development focus continues to shift to creating high-quality communities in capital cities, including through mixed use developments, with supermarkets at the base. Building on the success of our award-winning Kiaora Lane mixed use development in Double Bay, a partnership with Woollahra Council, in late 2018 we launched 'The Kitchen' – a standalone, concept store that responds to the customer trend towards wellbeing and sustainability.
Featuring organic, healthy options for customers, sustainable local sourcing is also a focus, with a range of organic fruit and vegetables. The shopping trolleys are made from recycled milk bottles and all eco-baskets made from recycled soft plastics at this concept store.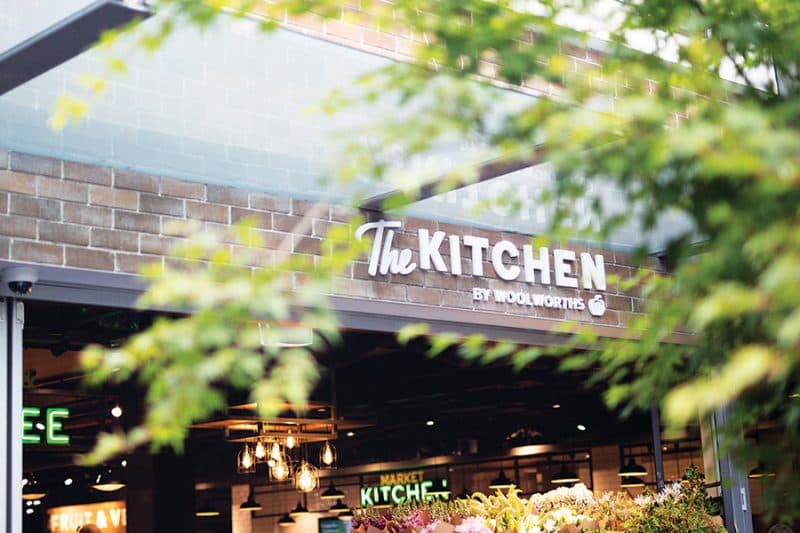 When it comes to sustainability, we understand that we will be judged on what we do, not what we say. From a property perspective, to keep our future and current developments as green as possible, we've committed to obtaining a Green Star performance rating for currently owned retail centres and achieving a minimum 4 Star Green Star rating for future developments.
In 2019, we expect to deliver one of the first 5 star Green Star rated supermarket developments in the country at Heidelberg in Victoria, setting the benchmark for a standalone sustainable supermarket development.
We have been investing in renewable energy and will investigate further cost effective investment as technology and commercial opportunities evolve, including a rollout of solar across our supermarket roofs and even on car parking shade sails, the first now in place at Young in regional NSW. The end result is not only a better experience for our customers – it's also good for the planet and good for business.
Looking forward
We expect the market will remain extremely competitive in the year ahead, alongside housing market changes and pressure on discretionary retail.
Customer focused retail will remain our priority for 2019 in this environment, and we will continue to focus on leveraging technology to create convenient, personalised and connected experiences and evolve our store formats to match those changing needs. It's an exciting time and we're looking forward to delivering better experiences for our customers, teams and the communities we are privileged to operate in.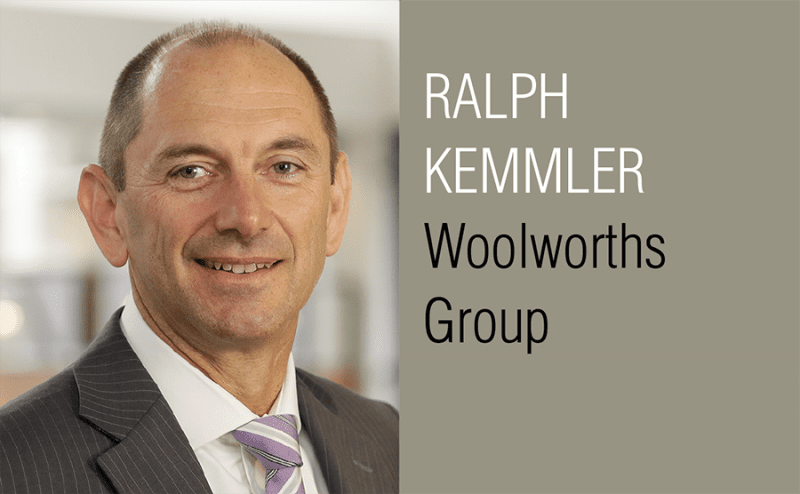 About Woolworths
With a history spanning 95 years, Woolworths Group has grown to become one of Australia's largest retailers, featuring some of the country's most recognised and trusted brands – including Woolworths, Dan Murphy's, BWS and BIG W. We employ more than 205,000 people in Australia and New Zealand, and serve an average of 29 million customers every week across our network of 3,000 stores. We are a committed business partner to many thousands of farmers, producers and manufacturers, and we endeavour to create a world-class experience for customers across all of our stores and platforms.