Author - Narelle Hutchins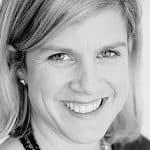 Narelle Hutchins is the Head of Place Strategy and Design for AMP Capital Shopping Centres. Her team is responsible for driving a place-led approach across the portfolio and designing inspiring environments to improve customer experience and maximise value. Narelle has over 17 years' experience working across a broad range of sectors, including commercial, residential, infrastructure, hospitality and retail in both Australia and the UK, with the last 12 years working in the shopping centre industry. Her experience in design spans many facets of architecture-design management, interiors, building design and master planning.
"When the Gold Coast opens something, it does so in spectacular style...